The UK's Gambling Commission has announced a set of new rules to ensure that online gambling businesses do more to protect players that are at risk of harm. The changes will come into effect from September 12th, and will require operators to monitor a range of indicators to more effectively identify signs of gambling harm. The news comes ahead of further regulatory changes that the government is expected to announce in the coming weeks.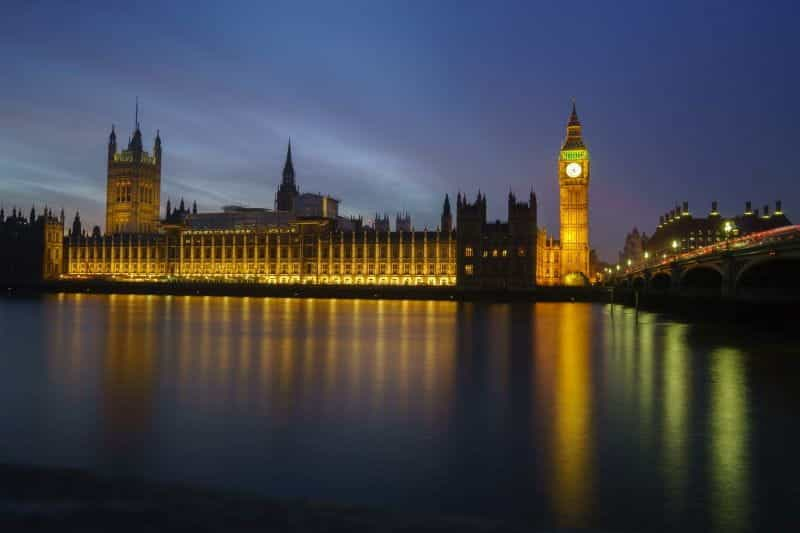 Stricter Rules
The UK's gambling watchdog has unveiled new requirements designed to help online gambling operators to improve their player protections. The new rules have been set out to ensure that firms do more to identify and take action to protect customers that are at risk of gambling harm.
The new rules, which the Gambling Commission has described as stronger and more prescriptive, will come into effect on September 12th, later this year. The regulator has set out a thorough list of the requirements that operators will soon have to adhere to, which it hopes will make gambling safer for participants and raise industry standards.
According to the list of rules, online gambling businesses will have to monitor a specific range of indicators to identify gambling harm. Such indicators include levels and patterns of spend, time spent gambling, use of gambling management tools and gambling behavior indicators. Operators must then flag indicators of harm and take action swiftly.
Automated processes for strong indicators of harm should also be implemented, for the benefit of at-risk customers. Those customers should also be prevented from receiving marketing materials and new bonuses, which could cause them fall into harmful gambling behaviors.
Earlier this year, Sky Betting and Gaming was fined £1.17 million by the Commission, after mistakenly sending out marketing materials to customers that had self-excluded. National Lottery operator Camelot also fell afoul of the same offense, and was recently fined £3.15 million for sending out push notifications to self-excluders, amongst other app failures.
It is clear that the regulator is keen to crack down on operators that fall short of their license requirements, as its new rules seek to reinforce operator requirements. Gambling firms have also been told that they must evaluate their customer interactions and provide evidence of those interactions to the Commission as part of its routine casework.
Repeat Offenders
Setting out the new rules, the Commission emphasized that once introduced, it will be mandatory for operators to comply with these requirements at all times. Firms will also need to ensure the compliance of any third-party providers that they have partnered with. In the interest of accountability, the regulator has in recent months become stricter on third-party affiliates.
The Commission has stated that it will issue new guidance this June to help operators to understand and comply with the requirements. It added that it plans to engage with operators and take into account any queries that might arise from the new rules. Announcing the changes, Chief Executive of the Gambling Commission Andrew Rhodes said:
"Time and time again our enforcement cases show that some operators are still not doing enough to prevent gambling harm. These new rules, developed following an extensive consultation, make our expectations even more explicit."
Continuing to take a tough stance, Rhodes added that the Commission will expect operators to identify and combat gambling harms with fast, proportionate and effective action. Operators that fail to do so have been warned that they can expect to receive regulatory action. Depending on the extent of the offense, this could range from a fine, to license restrictions or even the loss of a license altogether.
The Gambling Commission has brought in these strengthened requirements in response to repeated shortcomings it was continuing to see amongst operators. A consultation was launched to address these failings, and received around 13,000 responses. These responses were then carefully considered, in order to inform the robust changes.
The regulator found that while operators were capable of identifying customers that may be at risk of gambling harms, they were not always able to act quickly or effectively enough to address those concerns. Many fell short of the standards expected, with some gamblers facing increased risk of harm as a result.
Incoming Legislation
A spokesperson for the Betting and Gaming Council, which represents the UK's casinos, bookmakers and online operators, has expressed the organization's support for the regulator's new rules. They said that online spending checks should be enhanced, as it would better enable operators to focus on at-risk customers and take swift action.
However, the BGC also warned that such checks should be carefully targeted, so as not to infringe the personal freedoms of those that gamble safely and responsibly. It added that 90% of people do not comply with requests for information. The industry body also warned that overly strict changes could drive gamblers towards the unregulated black market.
According to the Gambling Commission, its next step will be to combat harms associated with unaffordable gambling. As part of its program of work that seeks to make online gambling fairer and safer, it plans to consult on identifying customers that are financially vulnerable. It will provide further updates when the consultation launches.
This announcement has already been met with some criticism though, as representatives from British racing have warned that intrusive checks could cost the sport more than £100 million a year in lost revenues. It is concerned that punters will not want to reveal private financial information, which would be necessary as part of bolstered affordability checks.
A date has not yet been set for the launch of the consultation, and it is likely that the Commission will want to take the outcome of the government's review of the 2005 Gambling Act into account. The regulator has been working closely with the government's Department for Digital, Culture, Media & Sport, which is carrying out the review.
It is understood that the review, which was launched in December 2020, is drawing to a close. Initially, the results were expected to be published before the end of 2021. However, numerous delays have hindered the review, caused by the pandemic, a cabinet reshuffle last autumn and the National Lottery License Competition. Ministers have now indicated that a white paper will be published this coming May.
Have you enjoyed this article? Then share it with your friends.
Share on Pinterest