The Gambling Commission has updated its policy on how it manages operator licenses. Announcing the changes, it said that moving away from the current model would help it to meet rising demand and make better use of its resources. The regulator has also rolled out new guidance for operators ahead of customer protection updates that will be implemented in September.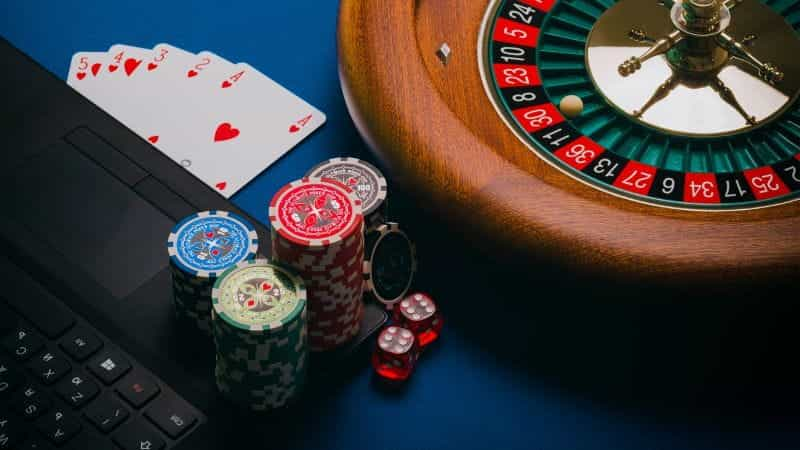 Four Licensing Groups
The UK's Gambling Commission has announced that it is making changes to the way its licenses operate. As part of its current model, each gambling operator is allocated a dedicated account manager. This is set to change, and operators will no longer have an individual point of contact.
As part of the new rules, licensing will be divided into four sub-groups. Each of these will be responsible for different areas of work. The Operating License New Group will be responsible for processing applications for new operator licenses. Meanwhile, the Change of Corporate Control Group will be charged with processing applications relating to changes of ownership and control for existing operators.
The Operating License Vary Group will be responsible for handling applications relating to changes to existing operator licenses. Finally, the Personal License Group will manage all applications relating to personal licenses.
The gambling watchdog added that the way that applications should be submitted has not changed. Applications must be made online where possible, and guidance can be found on the Digital Services section of the website. Applications that cannot be made online should be emailed to the Gambling Commission. It reiterated that it no longer accepts postal applications.
Queries about applications that have been submitted can be raised with the operator's allocated caseworker. They will send their contact details and an approximate timescale via email. Caseworkers will keep operators up to date if that timescale changes.
Operators which have not yet been assigned a caseworker can direct questions to the Gambling Commission's licensing email address. Those who have questions unrelated to an application can submit them via the Commission's online contact form or by telephone.
Revealing the updated licensing process, the Gambling Commission explained why it is changing its working process. It stated that the new system will help it to make better use of its resources, and in turn process applications more quickly. It also hopes to be able to resolve queries more efficiently and effectively.
Consumer Protections
The gambling watchdog's announcement follows new guidance on customer protection that it issued to operators earlier this month. The guidance is designed to help gambling firms comply with new rules, announced last April, that will come into effect on September 12th.
The new rules will ensure that online gambling companies do more to identify and protect customers that are at risk of harm. Current guidance, which was updated during the Covid-19 pandemic, will remain in place until September.
Included in the new guidance is further information for online operators on how to identify vulnerable customers and which indicators of harm they should look out for. Information on when to use automated systems and processes, as well as how to most effectively evaluate the impact of customer interactions will also be available.
Revealing the new guidance, Gambling Commission CEO Andrew Rhodes took the opportunity to call on operators to do their bit to combat gambling harms. Rhodes said that the regulator will expect full compliance in September and will be supported by enforcement action where necessary. He continued:
"In the current context, including the rise in the cost of living, it is more important than ever for operators to meet these requirements to identify customers at risk of harm."
The new guidance comes as part of the Commission's mission to make gambling in the UK safer. It has stated that it intends to launch another consultation shortly, which will look at ways to combat three areas of financial risk for consumers. These are binge gambling, significant unaffordable losses over time and risks for those that are financially vulnerable.
The Commission's wider program to support the industry in effectively identifying at-risk customers also includes work on best practice algorithms. These can be used to recognize indicators of harm and ensure compliance. The regulator is also working with the industry to support the development of a solution to the Single Customer View challenge.
White Paper to be Published Soon
Changes at the Gambling Commission come as it waits for the government's Gambling Act white paper to be published. The government launched an extensive review of its gambling legislation at the end of 2020, but its progress has been severely hindered by delays. Initially expected to be completed in a year, the Covid-19 pandemic, National Lottery license competition and a cabinet reshuffle slowed the process down.
In recent months, spokespersons for the government have hinted that the white paper could be released within weeks or even days. However, none of those estimations have proved correct yet. Last week the Gambling Business Group stated that publication looked to be imminent, but a DCMS spokesperson denied claims that it will be released next week. This pushes the possible publication into July.
The DCMS has just launched its pre-publication stage, and the white paper has a one-week deadline for responses before it can be unveiled. The document is expected to contain wide-ranging reforms for the industry, in particular concerning online gambling. Online gambling was in its infancy when the 2005 Gambling Act was first written, and it is widely accepted that legislation has not kept pace with the industry.
The industry is gearing up for new rules on stake and deposit limits, affordability checks, VIP schemes and advertising. There is also a high chance that gambling firms will be banned from sponsoring Premier League football club shirts. It comes at a time when governments all over Europe are attempting to balance reigning in the industry without stifling it completely.
The Betting and Gaming Council, which represents the UK's casinos, sportsbooks and online operators, has warned that legislation that is too restrictive could have unintended consequences. It fears that consumers could be pushed to use black market operators, which have doubled in number over the last two years.
Have you enjoyed this article? Then share it with your friends.
Share on Pinterest