Just two days after the final of the Gibraltar Open, the fifteenth and penultimate ranking snooker tournament of the 2021/22 season got underway in Wales on Monday.
The 2022 Cazoo Tour Championship – staged at Venue Cymru in Llandudno and broadcast on ITV4 – will conclude on Sunday, April 3.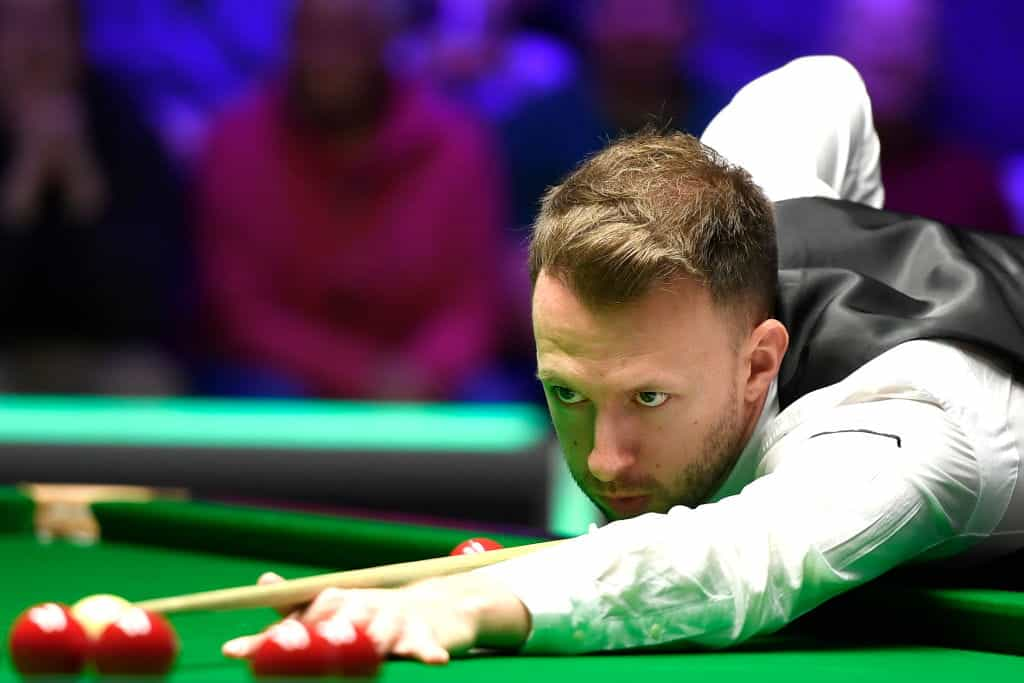 Entry and seedings for this tournament are based on player positions on the one-year ranking list up to and including last weekend's Gibraltar Open.
That competition fell to 250/1 outsider Robert Milkins. The 46-year-old, who began his professional career in 1995, had never won a ranking tournament beforehand.
Interestingly none of the eight players that are taking part in the Cazoo Tour Championship progressed beyond the fourth round of the Gibraltar event.
Seeds Four, Two and Three are First, Second and Third Favorites
As the leading points winner during the current season, Zhao Xintong was the number one Tour Championship seed. He played and lost to the number eight seed, John Higgins, on Monday.
Neil Robertson, who took this tournament 12 months ago, is seeded two. 2020 Tour Championship runner-up, Mark Allen is seeded seven and 2019 winner, Ronnie O'Sullivan is seeded three.
Interestingly, the best online betting sites do not have this competition priced according to the seedings.
Number four seed, Judd Trump began the competition as the 5/2 favorite. Neil Robertson was second on the betting lists at 10/3, closely followed by Ronnie O'Sullivan at 7/2.
Interestingly Robertson was seeded three when he scored in 2021. The 2020 winner, Stephen Maguire, was seeded eight. O'Sullivan was the number two seed when winning the inaugural Tour Championship in 2019.
Will the Cream Rise in an Old Firm Battle?
All three rounds of the Tour Championship are 'best of 19' confrontations. This long-format race to ten frames provides players with an excellent World Championship preparation.
It should also allow for the cream to slowly rise to the top – unlike short-format matches where a sprint to four frames can produce the occasional freaky result.
On Wednesday, the crowd's favorite, Ronnie O'Sullivan meets fellow veteran Mark Williams. Normally, this could be predicted to be a close-run contest.
However, Williams has been disappointing since winning the British Open last August. The six most recent ranking tournaments on the 2021/22 calendar resulted in the Welshman withdrawing or being a first-round casualty five times.
With all seemingly not well with the three-time World Champion, O'Sullivan could take this contest with relative ease. He has been consistent before and since winning December's World Grand Prix.
The 'Rocket' is 5/6 to win the match by at least three clear frames in a handicap market where he concedes 2.5-frames. That appears a good proposition.
Trump to Thump Brecel
Trump plays 25/1 outsider Luca Brecel on Thursday. This duo has met a dozen times in the past with the ante-post favorite winning on nine occasions. He has also taken 40 of the 61 frames they have contested.
A finalist in the Welsh Open less than a month ago and winner of the Turkish Masters in mid-March, Trump appears to be peaking at the right part of the season. Unsurprisingly he is 3/10 to beat Brecel at William Hill and other leading snooker betting sites.
The best bet in the match may come in the specialist market, 'how many century breaks will Luca Brecel record?'
The Brecel centuries line is 0.5-frame, meaning should the Belgian player fail to record a century during the match, those that went 'under 0.5' will have backed a 6/4 winner.
Brecel has recorded 19 centuries during the 2021/22 season. His ratio is one per every 16 frames played. At this level, it is only a moderate strike rate.
Furthermore, a close inspection of Brecel's record indicates the bulk of his century breaks came in matches against inferior opponents – something Judd Trump most certainly is not.
Have you enjoyed this article? Then share it with your friends.
Share on Pinterest