Sportradar has unveiled a brand-new partnership between its subsidiary Synergy Sports and Haarlem Baseball Week. Also known as Honkbalweek Haarlem, the international baseball tournament takes place every two years in the Netherlands. The multi-year agreement will see Synergy Sports offer its products and services to teams participating over the course of the week-long competition.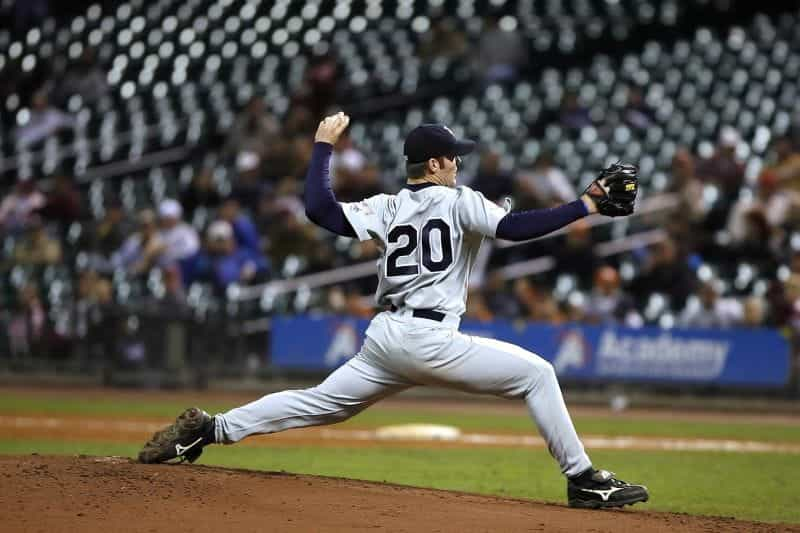 Sports Data Analysis
Sportradar is proud to announce its second exciting new partnership of the week. It has entered into a mutually beneficial deal that will see one of its leading divisions, Synergy Sports, partner with Haarlem Baseball Week. As per the terms of the multi-year agreement, Synergy Sports will provide players and teams taking part in the competition with its innovative technology products and services.
Haarlem Baseball Week, known in Dutch as Honkbalweek Haarlem, is an international baseball competition that takes place every two years. Each edition consists of six teams playing at Haarlem's Pim Mulier Stadium. The last edition of the event, in 2018, was won by Japan. 2020's competitions had to be cancelled due to the coronavirus pandemic, but this year it is ready to return stronger than ever.
Sportradar, which is headquartered in St. Gallen Switzerland, is a multinational corporation that collects and analyzes sports data. The company then utilizes this information to offer services to sports federations, media firms and bookmakers.
With 35 offices in 19 countries around the world, Sportradar has positioned itself as an international leader, intersecting the sports betting, data and entertainment industries. It now offers its expertise to more than 1,700 sports federations, media platforms and operators across 120 countries.
Synergy Sports is one of its flagship sports solutions, providing sports coaches and scouts with valuable video and data tools. These assets are used to record content in preparation for competitions and to source fresh sporting talent. Coaches are also able to use the subsidiary's Automated Camera System to improve practices with players.
Synergy Sports works with some of the best sports teams and leagues around the world. Those that benefit from its video and analytics service include the NBA, WNBA, MLB, and Men's and Women's NCAA Division 1 Basketball teams. Now, Haarlem Baseball Week has become the latest competition to make the most of its groundbreaking technology.
Elevate Team Performances
The new partnership between Synergy Sports and Haarlem Baseball Week will commence with the 2022 edition of the international tournament. The week-long competition is set to be held from July 8th through to July 15th at the Pim Mulier Stadium in Haarlem, Netherlands.
At each Haarlem Baseball Week tournament, Synergy Sports will record video content and gather statistics using its industry-leading camera systems. The data gathered will be processed to deliver to top-end video scouting services from all the games played. Teams taking part will also have access to video database tools during the tournament, which they will be able to use to analyze player and team performance.
The agreement will see Synergy Sports continue to work with the organizers for the following four editions of the historic competition until 2030. This year's competition marks the 30th anniversary of the tournament and boasts a strong roster of international teams preparing to participate.
Teams from the Netherlands, Italy, Japan, the United States, Curacao and Cuba will all take part. Chairman of Haarlem Baseball Week Gus van Dee expressed his excitement for this year's thrilling line-up. Continuing, he added that the new partnership with Synergy Sports is set to elevate future competitions, stating:
"We are very happy that we could sign our dream line-up for this special edition. We welcome them from all over the world. The partnership with Synergy Sports is a new enrichment for our level of organization."
Matthew Lawrence of Synergy Sports is equally pleased to have sealed the deal with Haarlem Baseball Week. The Senior Director of Baseball at the company described the tournament as iconic, adding that their technology would enable athletes and coaches to compete at the highest level.
Extended Partnership
The partnership between Synergy Sports and Haarlem Baseball Week is the second to be confirmed by Sportradar in the space of a week. Sportradar has revealed that it has secured a multi-year extension to a partnership between another of its sports solutions, InteractSport, and the England and Wales Cricket Board.
The renewal of the partnership means that InteractSport will continue to offer its electronic scoring and fan engagement applications to the recreational cricket community. Since its 2017 launch, over 100,000 matches in England and Wales have been scored on the Play-Cricket Scorer app. InteractSport's partnership offers this app, the Play-Cricket Live app and the Countdown Cricket app until 2024.
These products complement the ECB's existing initiative, while enhancing matchday experiences through live-scoring, streaming and video highlights. The Play-Cricket Scorer app makes electronic scoring accessible and simple for all levels of cricket. It is also integrated with the ECB's Play-Cricket platform.
The Play-Cricket Live app supports fan engagement by delivering instant and personalized content to cricket supporters. Fans can also follow multiple games at the same time, through the dashboard and in-game notifications. Meanwhile, the Countdown Cricket app helps to boost entry-level participation, by enabling parents, teachers and coaches to organize and score countdown cricket matches.
Announcing the extended partnership, Managing Director at IneractSport Sam Taylor underlined the company's commitment to supporting the growth of cricket. Director of Digital and Data at the ECB Alison Crowe echoed those sentiments. She spoke about how Sportradar's technologies would continue to benefit cricket across England and Wales, adding:
"Our partnership with Sportradar enables us to deliver a quality experience to our recreational participants and fans through world class technology. With an ever-increasing number of participants across England and Wales, we're looking to inspire the next generation to share their passion."
Have you enjoyed this article? Then share it with your friends.
Share on Pinterest