Following a share purchase agreement signed at the backend of December 2021, GIG has received the necessary approvals to complete the acquisition. GIG has paid €51.37 million for the purchase. This is made up of €27.87 million as a cash deal and the balance in new shares. In addition, Sportnco will retain its existing long-term loans which are €18.63 million. Sportnco shareholders are also entitled to a two-year earn-out based on the performance of the company in 2022 and 2023.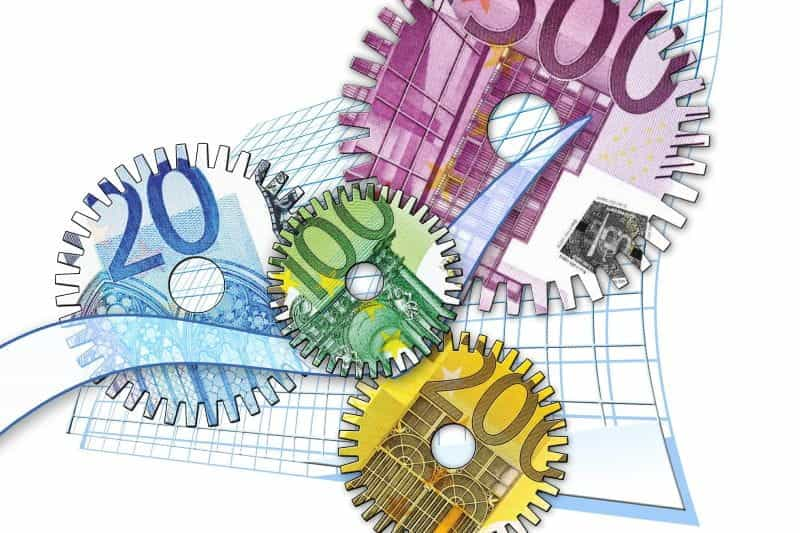 How has the deal been structured?
Sportnco Gamimg SAS acquisition for €51.37 million by GiG is a combination of the cash price, new shares being issued, and future earn-outs for the existing shareholders. The way in which new shares have been issued is based on the VWAP GIG share for the past ten days of trading. VWAP stands for Volume Weighted Average Price and is the benchmark traders use to get the average price throughout the day. In the case of GiG, this was averaged out at NOK 18.08 and led to 12,623,400 news shares being issued equal to €23.50 million.
In December 2021 GiG had entered into an agreement with SkyCity which financed the cash element of the deal. The New Zealand-based casino operator, SkyCity Entertainment Group, invested €25 million in GiG via a share issue which was agreed at NOK 18.00 per share. This was equivalent to 13,487,500 Gig shares and was the major financial instrument for the cash element of the Sportnco payment.
The number of outstanding shares increased from 96,675,626 to 122,786,526 when GiG issued 26,110,900 new shares to SkyCity and Sportnco's shareholders. It has been reported that the shares which have been issued to the owners of Sportnco cannot be sold or redeemed for an agreed period. This is known as a lock out period and in this case, it runs for six months. This means that the sale of these shares is prohibited by the 84 shareholders during the lockout period.
Who are Sportnco's shareholders?
CEO and founder Hervé Schlosser of Sportnco has the largest shareholding of the company at 15.6%. The president of Bain & Co France, Olivier Marchal has a 9.1% stake and BNP Paribas Développment 6.6%. There are 84 other shareholders with smaller stakes in the company. The new shareholder structure will see Schlosser now holding 1.6% in GiG, Marchal 0.93%, and BNP 0.67%. The new structure now sees 10.98% of GiG's shares owned by SkyCity
Why Does the Deal include an Earn Out
It is not unusual in an entrepreneurial business model for there to be an earnout incentive for the shareholders. This incentivizes the business owners to continue to focus on the growth of their original business and allows the purchaser to finance the deal over a longer period of time. In the case of Sportnco, this will be over a two-year period based on the business performance in 2022 and 2023 and be worth up to €11.5 million a year. This will be structured as a combination of cash and additional GiG shares. The earn-out will be paid half in cash and half in shares. The new share price will be based on GiG's 10-day VWAP share price at the time of the payment. This is expected to take place in April 2023 and April 2024.
There is also a scheme in place designed to retain Sportnco's key employees. This will see them having a 3-year share option program if they stay with the company. The share option scheme for these key employees will have a total aggregate value of €4 million GiG shares.
"It is with tremendous excitement that we now step forward into the next chapter in GiG's history. The team at Sportnco have built a tremendous business, one that is highly complementary to GIG's offering both in product but also addressable market increase, and now the work begins to realize the truly existing growth opportunities that the business combination can pursue. We welcome both the owners of Sportnco & SkyCity as shareholders and the staff of Sportnco into GiG organization and now move forward with full focus on the execution of the post-merger integration plan."– Richard Brown, Chief Executive Officer, Gaming Innovation Group, GIG Press Release
What Will the New Company Look Like?
As one of the leading turnkey betting gaming solutions for operators in regulated markets, Sportnco will strengthen GiG's position as a leading platform and media provider in the industry. Sportnco sportsbook and PAM will now be added to GiG's innovative iGaming and media offerings. Last year GiG was already considered to be one of the largest and fastest-growing platforms and the deal will now see a company with an unparalleled geographical footprint in the regulated markets.
Sportnco is a leading sports betting solutions supplier in France.
and Spain as well as Belgium, Portugal, and Greece. It also has a presence in several Latin American markets and is set to enter the US lead states. Combined GiG and Sportnco will be licensed in 25 markets and will be offering solutions to 55 client organizations.
"Together with all the teams and shareholders who have built the success of Sportnco and Tecnalis, we are extremely proud of the journey we have accomplished since 2008, and of our integration today into the GIG group. I look forward to opening this new chapter as I am confident that, together, we will offer stronger technology solutions for our customers in the fast-growing regulated markets."– Hervé , CEO and Founder, Sportnco, GiG Press Release
About Gaming Innovation Group (GiG)
Gaming Innovation Group was founded in 2012 with a vision to be the industry's leading platform, sportsbook, and media provider. They aim to deliver world-class iGaming solutions to its partners and their customers. They aim to do this through a program of sustainable growth and profitability with their partners. Its mission is to provide innovative products, scalable technology, and high-quality service. They operate out of Malta and are listed on both the Oslo Stock Exchange and the Nasdaq Stockholm.
Their media services arm has seen a strong performance over the last two years. The combined operations for the full 2022 are forecast to generate revenues of €87 – 93 million with earnings before interest, taxes, depreciation, and amortization of between €30– 35 million.
Have you enjoyed this article? Then share it with your friends.
Share on Pinterest