Fernando Bogajo Fernandez has received a suspension and financial penalty from ITIA. The Spanish tennis player admitted to breaches of the Anti-Corruption Tennis Program that had taken place in 2018. He had been unable to play professionally since 2019 following allegations of not producing his best efforts to win a match.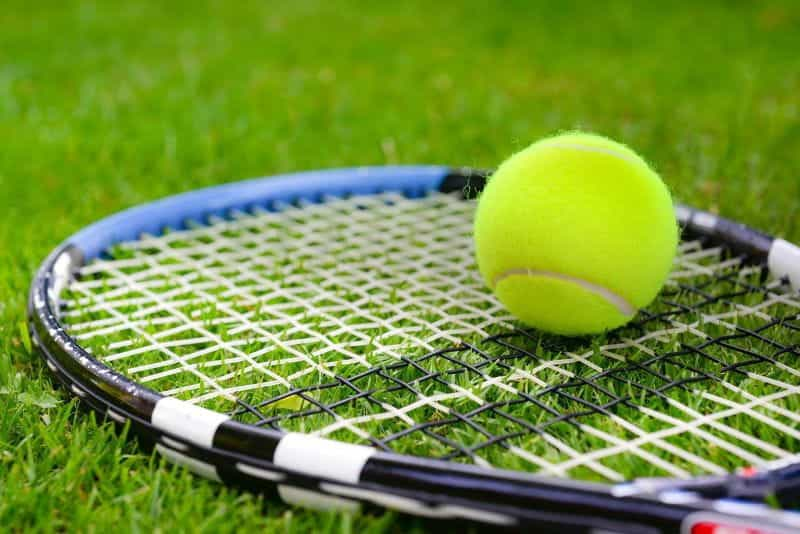 Potential Match Fixing
A Spanish tennis player whose highest professional ranking in the world was 901 was accused of not playing at his full capacity during a match in 2018. While Fernando Bogajo Fernandez was not a massive name in tennis, he has now gained notoriety for being a player prepared to throw a match in return for payment. As a result, he was suspended in December 2019.
The International Tennis Integrity Association has confirmed that he admitted to several offenses, which led to a ban of one year and ten months. In addition, he has had to pay a $3,000 fine. An additional suspended fine of $5,000 is conditional on future behavior. It is suspended on the condition that he commits no further breaches of the Tennis Anti-Corruption Program Rules
Tennis Anti-Corruption Program
The Tennis Anti-Corruption Program is a set of rules that everyone in the tennis world must comply with. It covers everyone from players and their entourage to players and officials. The code covers all potential offenses, including match-fixing, courtsiding, and other corrupt activities. The program's purpose is to protect against any efforts to impact the results of any match and establish a uniform rule and consistent scheme of enforcement. The program's overall goal is to promote the integrity of tennis.
What Offenses Did He Commit?
Bogajo Fernandez admitted that he had attempted to contrive the outcome of the match in return for payment. He also admitted that having been approached, he did not report the approach to the ITIA. The specific breaches of the code that he admitted to were as follows.
Section D.1.d of the 2018 TACP
"No Covered Person shall, directly or indirectly, contrive or attempt to contrive the outcome or any other aspect of any Event."
Section D.1.f of the 2018 TACP
"No Covered Person shall, directly or indirectly, solicit or accept any money, benefit or Consideration with the intention of negatively influencing a Player's best efforts in any Event"
Section D.2.a.i of the 2018 TACP
"In the event, any Player is approached by any person who offers or provides any type of money, benefit or Consideration to a Player to (i) influence the outcome or any other aspect of any Event, or (ii) provide Inside Information, it shall be the Player's obligation to report such incident to the TIU [Now ITIA] as soon as possible"
When Can He Start Playing Professionally Again?
As he was suspended back in 2019, he will be able to start play immediately, having already served out the period of his suspension. No announcement has been made as to when his next match will be or who will be his next opponent.
Betting on the Tennis
Tennis is a popular sport to bet on because there are so many potential outcomes on which to bet. There are tennis matches almost every day of the year, and there is much interest outside the big Grand Slam tournaments for bettors. The sports' governing bodies have vast amounts of data on past performances, which are publicly available, which makes 'form' relatively easy to study. While it might seem that the only thing to bet on is what the final score will be, a myriad of other variables can be wagered on. Tennis offers an enormous opportunity for live betting with the potential for the odds to change after every point, even when a big named star is expected to win overall.
As well as live betting, meaning that the odds can change from point to point, many other factors can affect the play. Consideration needs to be given to the following factors. What court surface the game is being played on, with grass being the most unpredictable. How well a player is winning from their own serve and the number of breakpoints they concede. How long the match is going on for and how long previous matches were as this can affect fatigue. Finally, the player's style of play and niche strengths are of considerable importance.
Betting Alerts Can Trigger a Review
As an individual sport, the tennis player has a tremendous influence on the result, which makes match-fixing attractive to bad actors who want to affect the result of a match adversely. Unusual betting activity could signify that there is corrupt activity taking place on the court. This would trigger a betting alert in the form of a notification from a betting operator to the ITIA. They will be advised that unusual betting patterns are occurring during a match. This would then lead to a review of the evidence and a provisional suspension before the final ruling is made.
Serious Offense
A major offense can lead to a lifetime ban and a fine of $250k. Less serious violations result in fines of up to $10k and suspensions from play of six months. Fernando Bogajo Fernandez admitted to the offense, so there did not have to be a hearing.
Earlier in the year, the Kyrgyzstani tennis play Ksenia Palkina was banned for sixteen years. In 2021 Columbian player Carlos Andrés Sepúlveda Navarro was accused of similar offenses and two Russian players, Sofia Dmitrieva and Alija Merdeeva received lifetime bans that year for multiple incidents of match-fixing.
Have you enjoyed this article? Then share it with your friends.
Share on Pinterest