The gaming and sports betting consultancy company SCCG Management has announced that it has stepped into a partnership with Singapore-based software company Wynta. The deal will see SCCG help distribute Wynta's tracking and attribution software in the North American gaming market. Wynta is a SaaS affiliate marketing software in the realm of iGaming, marketed towards online businesses.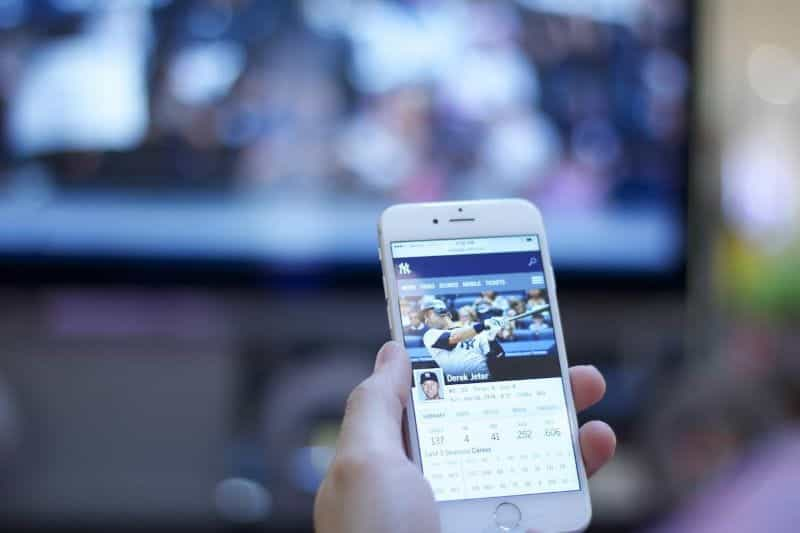 Wynta Team Holds Over 30 Years' Experience in Related Industries
The Las Vegas, Nevada-based gaming and sports betting consultancy SCCG Management has revealed that it has entered into an exclusive partnership with Singapore-based software company Wynta. The agreement between the two will see SCCG help distribute Wynta's tracking and attribution software within the North American gaming market.
For those not yet familiar with Wynta and what it does, the award-winning platform is a SaaS affiliate marketing software operating in the iGaming realm, specifically catered towards online businesses across different markets and verticals.
The founder and CEO of SCCG Management, Stephen Crystal, praised the Wynta team's extensive 30-year experience, claiming the consultancy group was looking forward to working together:
"We are pleased to be partnering with this 'best in class' solution for Tracking and Attribution. The team at Wynta, equipped with over 30 years of collective expertise in associated industries, created an innovative platform to present advanced technology and ground-breaking features for established and emerging clientele."– Stephen Crystal, Founder and Chief Executive Officer, SCCG Management, Press Release
SCCG Management and Wynta Collaboration Provides Value to Entire iGaming Industry
For its part, Chief Operating Officer of Wynta, Vanessa Braganza, touted its strong relationship with SCCG Management, claiming the software company is prepared to step into new markets and adjust accordingly – especially with the help of SCCG's distribution efforts:
"Wynta shares a great relationship with SCCG and we are ecstatic that our partnership commences at just the right time for us in the iGaming SaaS Martech space. We are currently poised to scale and enter new markets, so what better way than to make a mark with the expertise that SCCG's Dream Team brings to the table!"– Vanessa Braganza, Chief Operating Officer, Wynta, Press Release
SCCG Management and Wynta's exclusive partnership, focused mainly on distribution growth, is claimed to provide strong "value" to North America's online gaming industry. SCCG's expertise in utilizing platforms and solutions across its vast network of gaming companies will be a "crucial driver" in the distribution of Wynta's innovative software. Wynta's plans to release more feature-laden products will surely be a boost to these efforts.
EveryMatrix Received West Virginia License in May 2022
In other iGaming platform-related news, the Malta-based platform provider EveryMatrix finally secured licensing in the US state of West Virginia in May 2022. It was one of several states the business had applied for licensing in, with the company first announcing its desire to pursue a license there back in January 2021.
EveryMatrix was granted a license following a successful review of all license applications by the West Virginia Lottery Commission, with the company now working to establish hosting facilities and get its products certified. It will distribute gaming content from its subsidiary studios Armadillo Studios and Spearhead Studios through EveryMatrix's Casino Integration Platform, CasinoEngine.
Erik Nyman, President of EveryMatrix Americas, made note of how the provider is continuing to eye other US markets to expand into:
"EveryMatrix has filed several licenses in states that have regulated casino and sports, and we are pleased to see these efforts are paying off. Alongside licensing, we also have multiple deals with large U.S. operators that will be ready soon," he added. "It will take a lot of time and dedication to become a leading supplier of turnkey services for gaming in the U.S., but this is another crucial step in that direction."
Internet Vikings Expanded into Indiana in March 2022
Another iGaming hosting platform, the Sweden-based Internet Vikings, extended the reach of its hosting service operations by launching in the Midwestern state of Indiana back in March 2022. It is currently live in 19 US states, with plans to continue expanding in the future – also including Ontario, Canada.
The provider has in fact already been operating a data center in Indiana since the fourth quarter of 2021 and has now started up service operations in the state, largely due to the fact that Indiana does not require the business to hold a license to house its operations in the state.
Indiana currently only permits sports betting and daily fantasy sports to take place in the state, as well as standard retail sports wagering and classic land-based casino gaming. Online casino offerings have yet to be legalized in the state.
Head of hosting services over at Internet Vikings, Kristoffer Ottosson, sees the US iGaming market as being highly receptive to the company's offerings:
"It is just wonderful to see how the US is responding to our innovative offerings; as we have moved across the States, we have quickly acquired customers and had amazing results. Internet Vikings has no doubt that our arrival in Indiana heralds yet another bright star on our unfolding path towards helping the industry to grow and find solid ground."
Have you enjoyed this article? Then share it with your friends.
Share on Pinterest