Leading software developer Playtech has launched a bespoke live game show for Ladbrokes, one of Entain's flagship brands. 'Well Well Well Live' will be hosted live from Playtech's dedicated studio in Latvia. It comes as the latest in a number of innovative new live slot games to be published by the developer in recent months.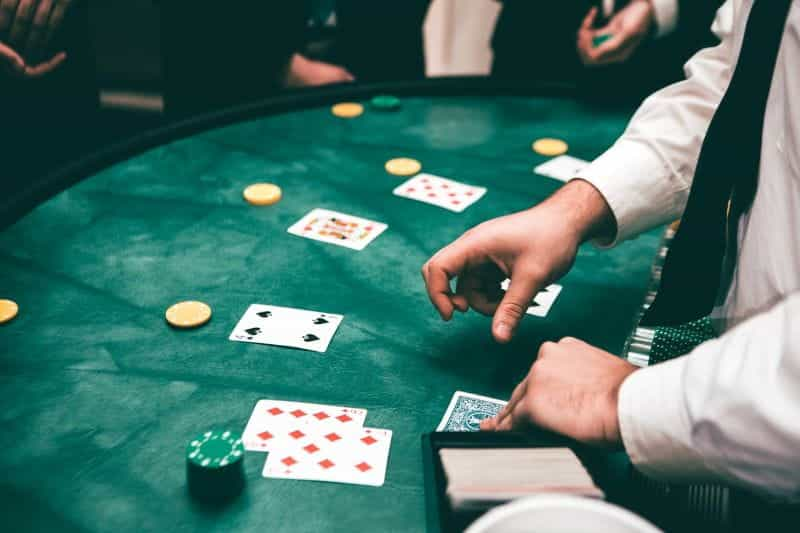 Live from Riga
Online casino and betting software provider Playtech has unveiled its latest exciting offering for international operator Entain. It has created a brand-new live game show for the operator's Ladbrokes brand, which will be available to play for online gaming fans in the UK.
The new game show is called 'Well Well Well Live', and will be broadcast from the developer's dedicated Playtech Live studio in Riga, Latvia. Announcing the new show, Playtech said that it has been afforded the highest level of production and management. It has described the show as one of its most complex bespoke games so far.
Playtech has promised to follow up 'Well Well Well Live' with further live games. These new titles will build on Playtech's commitment to offering players unparalleled user experiences. Head of Live Casino Innovation at Playtech Live, Kevin Kilminster, was delighted to reveal the innovative new live show. Thanking Entain for a positive collaborative experience, Kilminster said:
"When you combine gameplay and the presentation perspective with the talented Playtech Live studio production team, you are looking at the best studio experience in the business. The level of detail that has gone into the production of the game Well Well Well is truly commendable and we are thrilled to be working with the fantastic Entain team to create the most engaging responsible gambling entertainment experience for their players."
Speaking on behalf of Playtech Live, Kilminster went on to add that the developer always strives to deliver bespoke games to support its partners' business strategies. 'Well Well Well Live' follows a series of customized solutions that Playtech has delivered for the Entain group. These include dedicated tables, such as Coral Sports Area, Ladbrokes Exclusive Tables, Magic 7 Blackjack and the Elevation area.
Successful Collaboration
As well as partnering with Entain, Playtech has also made the most of Entain's in-house studio CR Games to maximize the potential of this new game. 'Well Well Well' and another popular title 'Rainbow Rewards will benefit from new bonus rounds, including Buckets of Gold and Rainbow Pay. A new wheel mechanic, Magic Reels, has also been added to let players see enhanced win potentials.
Live Casino Commercial and Product Manager at Entain, Adam James Lahouiri, also spoke of the great experience teaming up with Playtech. Lahouiri described the creative process as beginning with a few mock-ups designed in June 2021, which led to a fully-fledged live game nine months later.
Thanking everyone at Entain, Playtech and CR Games that worked on the project, he described the experience as a rollercoaster, but one that he'd happily ride again. On behalf of Entain, Lahouiri said that he was proud of the result, stating:
"We are delighted to bring the best of our in-house slots branding to a world-class game show exclusively for the Ladbrokes brand, this cements our position as the home of game shows, thanks to the joint effort and collaboration between Playtech, Ladbrokes & CR games."
Playtech is one of the world's leading technology software development firms, and is one of the few gambling firms to be listed on both the London Stock Exchange and the FTSE 250 Index. Since 1999, the company has expanded to offer its B2B services to the industry's top online casino, sports betting, bingo and poker platforms.
Entain is also listed on the London Stock Exchange and is a constituent of the FTSE 100 Index. The international betting and gaming operator is responsible for popular brands such as Coral, PartyPoker, Sportingbet, BetMGM and Foxy Bingo.
More New Titles
'Well Well Well Live' is not the only new online offering that Playtech fans can enjoy this month. Earlier in April, the developer launched 'Safari Riches Live', created especially for 888casino. The new title marks the first time that one of 888's slot brands has been upscaled into a bespoke live casino game.
'Safari Riches Live' is powered by Playtech's industry-first live slot technology. Like 'Well Well Well Live', it is hosted by Playtech presenters from the company's state of the art live studio in Riga. Building on the success of the Safari Riches franchise, the new title is rich in content and innovative features.
Players can look forward to exciting game mechanics such as Stacked Wilds, Big Icons and Free Spins. The live offering also features a progressive Daily Jackpot, which can only be triggered by a single spin made by one player. The jackpot is the first of its kind to be included in one of Playtech's live casino games. The 'Safari Riches Live' jackpot is exclusively available to live casino players.
The launch of 'Safari Riches Live' follows on from 888's partnership announcement in 2021. Since then, 888casino has successfully rolled out its branded live casino studio alongside a range of Playtech's most popular RNG casino games. Announcing the new game, a spokesperson for 888 revealed that the operator will continue to collaborate with Playtech in the future.
In March, Playtech also unveiled another innovative new gaming product. It teamed up with leading sportsbook Betfred to release 'Giddy Up Bingo' to coincide with the beginning of the British horse racing season. The 50-ball, multi-stake bingo variant includes a progressive community jackpot.
Players can choose from a selection of four different jockeys, each with varying ticket prices. The rewards rise in line with stakes, offering a fresh new take on bingo that will appeal to equestrian fans. The game has been made available exclusively to Betfred customers.
Have you enjoyed this article? Then share it with your friends.
Share on Pinterest