Parimatch Foundation has teamed up with We Help Ukrainians to raise €1 million for The Children's Hospital in Lviv. Ukrainian founded Parimatch set up its foundation in 2019 to support children globally but since the outbreak of war it has focused on supporting civilians in Ukraine. The two global not-for-profit organizations have joined forces with Dr. Owase Jeelani to help the wounded in the country. Parimatch Tech also announces support for a new project to match refugees with job vacancies outside the country.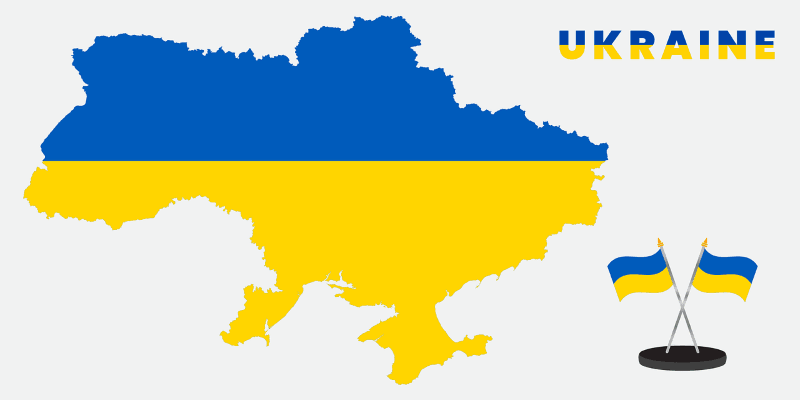 Ukraine Hospitals Appeal Supported By Parimatch Foundation
Parimatch has announced on its website that the Ukrainian-born Parimatch Foundation has teamed up with We Help Ukrainians (formerly known as Mangalakara Foundation) and some prominent doctors in an initiative to provide medical aid to the war struck country. One of the doctors who is part of the Ukraine Hospitals Appeal is an eminent neurosurgeon and philanthropist Dr. Owase Jeelani. Jeelani is a pediatric consultant at Great Ormond Street Hospital for Children in London. He is the director of a charity called Gemini Untwined. The coalition's mission is to provide medical aid for the local hospitals saving the lives of Ukrainian children.
How will the Hospital Appeal work?
Initially, the project will raise funds for a children's hospital in Lviv as a pilot scheme for the whole project throughout the country. The project will empower local medical teams by setting up cloud-based communications channels with healthcare professionals based in the UK. They will provide doctors, nurses, and medical equipment for hospitals, clinics, and ambulances within Ukraine.
Parimatch was founded in Kyiv in 1994 and has previously taken strong action regarding the war in Ukraine including withdrawing its sponsorship deal with the Russian based eSports outfit Team Spirit and donating to military and humanitarian causes. The Ukraine Hospitals Appeal has already purchased €250,000 worth of medical supplies for Lviv's Children's Hospital. Parimatch Foundation had been raising money for children around the world before the work broke out but has changed its focus.
"Since the beginning of the war, we are looking for ways to help injured children survive, and exploring the opportunities to support Ukrainian doctors and nurses. Lviv and other cities in the west of Ukraine turned into the humanitarian and logistical hubs dedicated to saving lives and welcoming the internally displaced persons. I am thankful to our British friends who heard our call for help and joined forces with us. We launched this fundraiser, united with medical experts, and received support from our caring partners across the world to save the Ukrainian children and women. We urge everybody in the free civilized world to join our efforts."– Katerina Biloruska, Chairperson, Parimatch Foundation, Parimatch website
Parimatch Tech Supports Appeal to Find Employment for Ukrainian Refugees
In addition to the humanitarian work being undertaken by the charitable arm of Parimatch, Parimatch Tech has announced that they are partnering with the Give A Job for UA campaign. The aim of the campaign is to unite businesses and talent to fill global job vacancies. Parimatch Tech has come together with Global Compact Network Ukraine, Local Network Poland, Ukrainian career platform Happy Monday and the global job search site Jooble. Any job vacancies will be posted for free on both of these job search platforms.
The Global Compact Network is a corporate sustainability initiative set up by the United Nations. It calls on companies everywhere to take action in support of UN goals. They would do this by aligning their operations and strategies with the UN's principles in the areas of human rights, labor, environment, and anti-corruption.
What is the Give A Job for UA Scheme?
The idea is that the scheme will collect general information from displaced people to help them be matched up with vacancies. The scheme is particularly focused on overcoming any potential language barriers. It will also help applicants establish if local employment laws in different countries will affect employment status and make sure that all the requirements are met. People behind the scheme are talking to companies to get them to consider allocating jobs to displaced Ukrainians as part of their corporate social responsibility programs.
Companies who get involved in the Give A Job for The UA scheme will be able to access skilled candidates. Give a Job for The UA will be targeting companies that have a high demand for temporary jobs for both online and offline vacancies. Jooble and Happy Monday have set up specific areas on their websites. These will feature vacancies from participating European companies. Jooble has launched a Telegram Channel aimed specifically at Ukrainians. The jobs on this channel are updated daily and are sorted by country.
"The Ukrainian economy is struggling, and we are trying to sustain it in all possible ways for the future of the country. Support of the Give a job for UA project allows us to help our compatriots to survive and send funds to those who remain in Ukraine. Also, the project is an opportunity to help Ukrainians who are wholly focused on volunteering but ready to work for European or American companies remotely"– Maryna Grytsenko, Chief Sustainability Officer, Parimatch Tech, Parimatch website
Who are Parimatch?
Parimatch was originally set up in Ukraine as a retail bookmaker. Its first online betting website was set up in 2000. It has become a successful digital sports and entertainment betting platform and is now headquartered in Cyprus. It retains a strong presence and cultural connections with Ukraine. On the 16th of March, it announced that it had already spent approximately $2million supplying the Ukrainian administration with ammunition, food, clothing, medical supplies, and logistical support.
Parimatch is reported as saying that it is proud of its Ukrainian roots. The motivating factor behind its actions is its love for its native country.
Who are Jooble?
Jooble is an international job search site that is accessed daily by millions of people in 69 countries around the world. They have been a leader in the internet recruitment market since 2006. The company was originally a startup founded by two students and it is now a global employment platform. They publicly condemned the Russian invasion of Ukraine and ceased functioning in Russia and Belorussia.
Who are Happy Monday?
Happy Monday is a Ukrainian platform that helps people to find their dream job and makes recommendations concerning career paths and opportunities. They aim to promote trustworthy companies and publish vacancies and ideas for career development.
Have you enjoyed this article? Then share it with your friends.
Share on Pinterest