Sportsbooks and bingo halls have opened for the first time on a Sunday, following the introduction of new gambling laws. Legislation has brought the country's laws into line with the rest of the UK, and will allow certain gambling premises to open seven days a week. The new rules also mean that they can open on Good Friday from next year.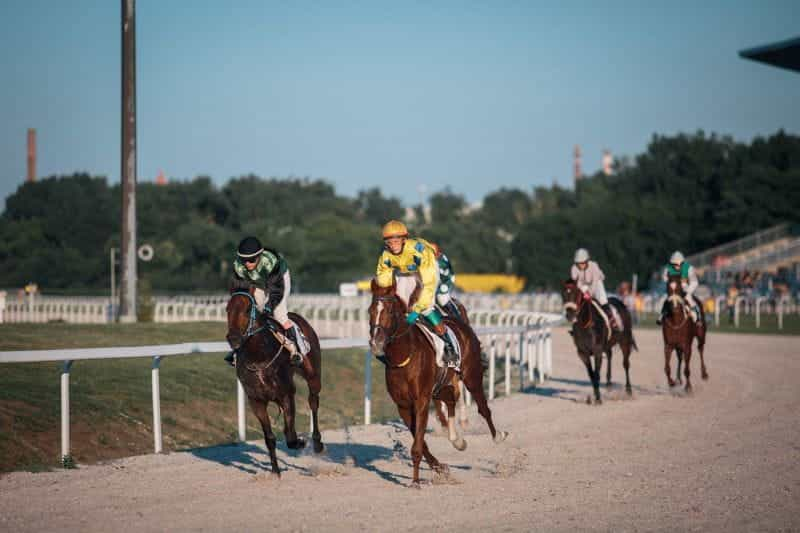 Boost for Trade
New legislation has come into force in Northern Ireland, allowing bookmakers and bingo halls to open every day of the week. May 1st marked the first Sunday opening for bricks and mortar betting shops and bingo halls. The changes have made Northern Irish gambling laws more consistent with those in the rest of the UK.
The new rules have been welcomed by the NI Turf Guardians' Association, which has hailed Sunday openings as a 'positive development'. The organization represents most of the country's betting shops, which are responsible for supporting around 1,500 jobs.
From next year, bingo halls and bookmakers will also be allowed to open their doors to the public on Good Friday. Up until now, bookmakers have been forced to close on Good Friday, Easter Sunday and all other Sundays throughout the rest of the year.
The country is home to an estimated 295 betting shops, which stand to benefit from increased trade and job opportunities. It is thought that Sunday openings could lead to the creation of up to 250 part time jobs. Earlier this week, the Department for Communities confirmed that legislation has been given Royal Assent, after passing through the Stormont Assembly in March.
The new legislation is considered to be the biggest change to Northern Ireland's gambling laws in nearly forty years. The previous laws were contained in the Betting, Gaming, Lotteries and Amusements (Northern Ireland) Order and date back to 1985. Overall, the new legislation has been welcomed.
Short Notice
The NI Turf Guardians' Association has however criticized the timing of the changes. It said that a law change had not been expected until mid to late May. While the new laws coming in early may have seemed like good news for businesses, many bookmakers did not have enough time to prepare to open on Sunday.
The changes are good news for those that have called for safer gambling in Northern Ireland. While bookmakers have historically been closed on Sundays, sports fans have been able to cross the border or turn to online sportsbooks to place their wagers. A significant number of sporting events take place on Sundays, so there is proven demand for Sunday betting.
A spokesperson for the NI Turf Guardians' Association said that the new rules would reduce the number of illegal bets that are placed at pubs and clubs. The new laws mean that those who want to bet or play bingo on Sundays can do so legally, with the peace of mind that they are not vulnerable to scams or theft.
Many in the industry also say that the ability to visit high-street bookies on Sundays will make gambling safer for those who may be prone to spending more than they can afford when betting online. Both online and retail bookmakers have player protections in place, and customers can choose to self-exclude if they wish.
New Legislation
Plans to reform Northern Ireland's gambling laws began in May 2021, when new legislation was drafted before being introduced to the Assembly. As well as expanded opening times, other changes included making it an offence to allow children to play gaming machines. The legislation has also created new powers to introduce a statutory levy on gambling operators.
A code of practice for those with gambling licenses has been established, and gambling contracts are now enforceable by law. The definition of cheating has been broadened to include attempted cheating. Some of the restrictions on promotional prize competitions have been removed.
A two-phase approach was proposed to bring in the changes, as some will take longer than others to put into place. The new legislation is underpinned by three main objectives; to keep crime out of gambling, to ensure fairness and to protect the young and vulnerable.
The new bill has laid the groundwork for further reforms that will be introduced in the next mandate. These will include a comprehensive legislative framework to regulate the online gambling industry. It is widely accepted that the old legislation had not kept up with the industry or technological developments. The Betting Gaming Lotteries and Amusements (Amendment) Act (Northern Ireland) 2022 seeks to change that.
Northern Ireland's gambling laws are independent of those in Great Britain, where the industry is regulated by the Gambling Commission. The British government is currently undertaking a review of its own gambling laws, and it is expected that a white paper will be published later this year.
Have you enjoyed this article? Then share it with your friends.
Share on Pinterest