Casino operator Mohegan Gaming & Entertainment (MGE) has announced the appointment of Raymond Lin as its new chief legal officer. Lin will advise the company's executive management on legal matters covering a broad range of issues and decisions and will report directly to chief executive Ray Pineault. He previously spent 35 years as a partner at Latham & Watkins.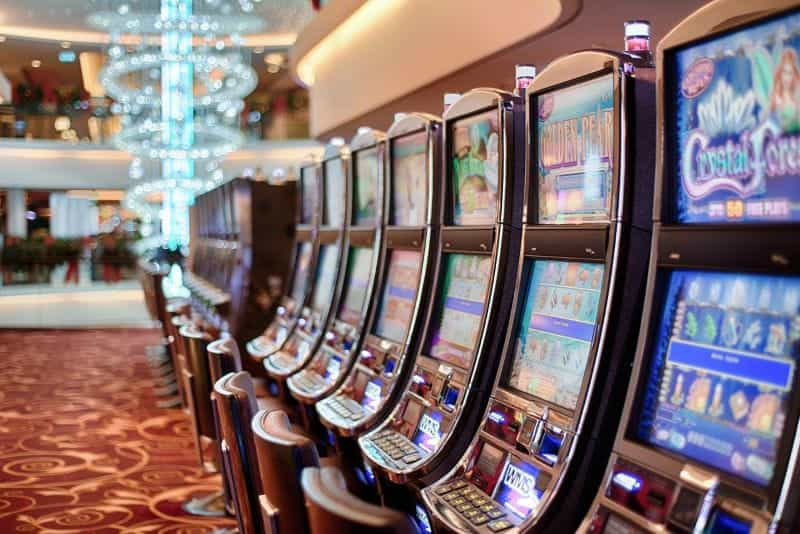 Lin Will Also Lead Compliance and Risk Management Teams
Leading casino operator Mohegan Gaming & Entertainment (MGE) has revealed that it has appointed a new person as its latest chief legal officer – Raymond Lin.
Lin will be charged with advising executive management on legal matters covering a range of commercial transactions, regulatory issues, international and domestic policy-making decisions, and formulating business, operational and legal strategies. He will report directly to Mohegan's president and chief executive Ray Pineault.
On top of these duties, Lin will also be responsible for leading the legal, compliance and risk management teams with the goal of ensuring that all current, future and strategic matters support the best interest of MGE and the Mohegan Tribe.
Lin enters Mohegan after having spent the past 35 years as a partner at Latham & Watkins, a private equity practice group that works with clients across the gambling industry including lenders, developers, owners and operators of gaming properties.
Lin Served as Law Clerk on US Court of Appeals
Prior to joining Mohegan Gaming and Entertainment (MGE), Lin also ran his own advisory firm and also worked for Polk & Wardwell. He even served as a law clerk for the Honorable Collins J. Seitz of the US Court of Appeals for the Third Circuit.
Mohegan's chief executive and president, Ray Pineault, announced that the company was excited to be welcoming the highly experienced Lin to its executive leadership:
"We are pleased to welcome Ray Lin to our executive leadership team to ensure maximum protection of our legal rights and obligations across all of our properties."– Ray Pineault, Chief Executive and President, Mohegan Gaming and Entertainment (MGE)
He highlighted Lin's extensive experience in the legal industry, noting that his pedigree would be a great asset to Mohegan Gaming and Entertainment's ongoing growth and success:
"With more than 25 years of experience in the legal field representing both gaming and non-gaming transactions, Ray's leadership and expertise will contribute to MGE's continued growth and success."
Mohegan Hired Former Caesars Executive in December 2021
Mohegan Gaming and Entertainment has been expanding its roster and recruiting new executive talent for some time now, having hired former Caesars Entertainment executive Haven Pope as its latest Chief Accounting Officer back in December 2021.
Pope has been tasked with overseeing an interconnected system of financial reporting and analysis for the operator, as well as its global subsidiaries, with the end goal of promoting future growth and development.
He will report directly to Mohegan's Senior Vice President & Chief Financial Officer, Carol Anderson and also lead the financial reporting, technical accounting, and corporate accounting teams. Pope must help build a constant flow of communication within the property's finance teams, the audit committee and external auditors.
Ray Pineault, chief executive and president at Mohegan, emphasized the importance of the Chief Accounting Officer role, expressing confidence that Pope's experience makes him highly suited to the role:
"The Chief Accounting Officer is critical to Mohegan's success as a global, tribal entity, and we have the utmost confidence that Haven will exceed expectations in this role. With his impressive experience and strong background in corporate finance, we are confident his leadership and technical accounting skills will further enable us to strengthen our position as a leading integrated entertainment resort brand."
FanDuel and Mohegan Partnered Up in Connecticut in July 2021
In more Mohegan-related news, the gaming branch of the Mohegan Tribe entered into an exclusive access deal in the state of Connecticut with major sportsbook operator FanDuel in July 2021.
The deal enables FanDuel to provide both retail and online sports betting through two of the state's tribal operators, the Mohegan Tribe and Foxwoods operator the Mashantucket Pequot Tribe. Prior to the FanDuel deal, Mohegan was in fact working with sports betting provider Kambi.
Mohegan welcomed the partnership with FanDuel, seeing as it has been attempting to expand into Connecticut for quite some time now:
"We're excited to work with FanDuel, one of the leading sports-tech entertainment companies in the U.S. to bring the brand's innovative sports betting and iGaming solutions to Mohegan Sun Connecticut. Our partnership is a priority for Mohegan Digital, as we look to grow and enhance our casino, sportsbook and online operations in Connecticut – and beyond. We're confident that FanDuel will deliver a best-in-class digital and in-person experience for our loyal guests."
Amy Howe, who is the president of FanDuel, envisages the Constitution State becoming a key market for the sportsbook operator:
"Mohegan Sun is an iconic casino and entertainment destination in the Northeast, and we are excited to announce our first tribal gaming partnership with one of the leading tribal operators in the United States. We have some incredible plans for the retail space at Mohegan Sun, with the potential to be the largest FanDuel sportsbook in the United States. When we combine the retail sports betting experience with the opportunity for online sports betting and iGaming, Connecticut is going to be a key state for us as we look towards the start of football season."– Amy Howe, President, FanDuel
Have you enjoyed this article? Then share it with your friends.
Share on Pinterest