The chief gambling regulatory body in the US state of Michigan, The Michigan Gaming Control Board, has announced the addition of fantasy contest operator license applications to its official website. The agency can issue two types of licenses, with an operator license now being needed to conduct or offer official fantasy contests for play in the state.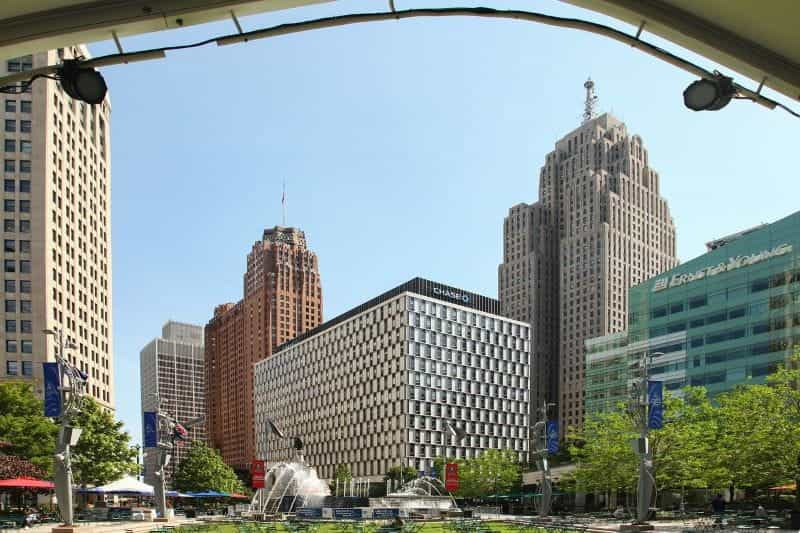 Initial Operator License Fee Will Cost $10,000, Renewal Fee $5,000
The principal gambling regulator in the Midwestern US state of Michigan, The Michigan Gaming Control Board (MGCB) has just unveiled the ability for operators to apply for online fantasy contest operator licenses through its official website. The agency will issue two types of fantasy licenses as a result.
It clarified that an operator license is mandatory when offering fantasy contests for betting play, as well as that a management company licensee will take care of the day-to-day fantasy contest operations for an operator.
The executive director of the Michigan Gaming Control Board (MGCB), Henry Williams, stressed that licensing is essential in adhering to the state's latest consumer protection act, encouraging operators to apply as soon as possible:
"Licensing is a key step in fulfilling the requirements established by Michigan's Fantasy Contests Consumer Protection Act. I urge operators to file soon for licensing so current operators can continue to participate and new ones can join them once rules have been approved by the Michigan Legislature."– Henry Williams, Executive Director, Michigan Gaming Control Board (MGCB), Press Release
The starting operator's license fee will be $10,000 and the annual license renewal fee is $5,000. In its draft rules, the gaming board is suggesting a $5,000 management company initial licensing fee and a $5,000 annual renewal fee. The Board reserves the right to assess the operators' or companies' investigative costs if they go over the initial license or renewal fee.
Michigan state law also requires the submission of commercially reasonable procedures and internal controls in order to protect the public and ensure integrity of contests. The Michigan Gaming Control Board will need to approve this, as well as any key personnel.
Operators Who Meet Definition of Fantasy Operator Must Apply for License by July 1st, 2022
Focusing more on the Michigan Gaming Control Board's fantasy contest license applications, the board specified that the licenses may be issued to operators and their management companies, including those currently offering fantasy contests in the state.
Worth noting is that commercial casinos and federally recognized tribes operating Class III casinos do not require a license to offer players fantasy contests. These categories must nevertheless meet all other requirements of the Fantasy Contest Consumer Protection Act and all associated rules.
Current operators in the state who met the definition of a fantasy contest operator in Michigan in 2018 must take note that they are now officially required by law to apply for a fantasy contest license by July 1st, 2022 at the latest, in order to continue offering such contests in Michigan.
Fantasy contest draft rules proposed by the MGCB are currently in the process of going through the state's administrative rulemaking procedure, following a public comment period that concluded with a public hearing in January 2022. The rules were submitted on April 27th, 2022 to the Michigan Legislature for final review.
Michigan already has a monthly tax rate for fantasy contest adjusted revenues at 8.4%. The taxes are paid into the Fantasy Contest Fund, which funds the MGCB for its costs in regulating and enforcing fantasy contests. The State School Aid Fund receives any leftover funds.
Michigan Sports Betting Hit New Records in November 2021
Back in November 2021, the sports betting market in the state of Michigan set a series of new betting records for the month – specifically the state's online sports wagering handle and gross betting receipts. Consumers wagered a total of $437.8 million online on sports, which was up 2.3% from the previous record set in October 2021.
Gross monthly sports betting revenue therefore also reached a new high of $54.1 million, exceeding the previous monthly record of $32.3 million in March by a noteworthy 67.7%.
For online casino, gaming gross receipts totaled $107.6 million in November 2021, falling just 1.9% shy of the monthly record of $109.7 million generated in October. The joint total of online casino gaming and sports betting gross receipts amounted to $161.7 million, which was a notable increase of $20.7% when compared to October's results.
Adjusting these results to reflect deductions for the monetary value of free bets provided to and wagered by players, the total adjusted gross receipts across both sports wagering and iGaming in Michigan reached $130.8 million — standing as an increase of 23.6% from October 2021's showings.
Gambling Regulator Warned Michiganders of Black Market in December 2021
The aforementioned Michigan Gaming Control Board (MGCB) issued a unique notice in December 2021 warning bettors concerning the potential dangers of betting on unlicensed, black market platforms. It issued the warning following complaints of winnings not being paid out, going on to also note the threat of identity theft.
Executive director of the MGCB, Henry Williams, urged Michigan players to be particularly vigilant in choosing who to play with, noting that peoples' identities may be stolen and sold for criminal purposes:
"If you share personal information with an unregulated gambling site, there are no guarantees your information won't be sold to or used by criminals. Identity theft is the most common complaint received by the Federal Trade Commission."
Have you enjoyed this article? Then share it with your friends.
Share on Pinterest