The governor of Maryland, Larry Hogan, has come out and ordered the state's Sports Wagering Application Review Commission (SWARC) to "immediately accelerate and intensify" their efforts to license online betting operators. Hogan signed a bill legalizing online and retail sports betting in Maryland last year, however only retail sports betting has been active in the last six months.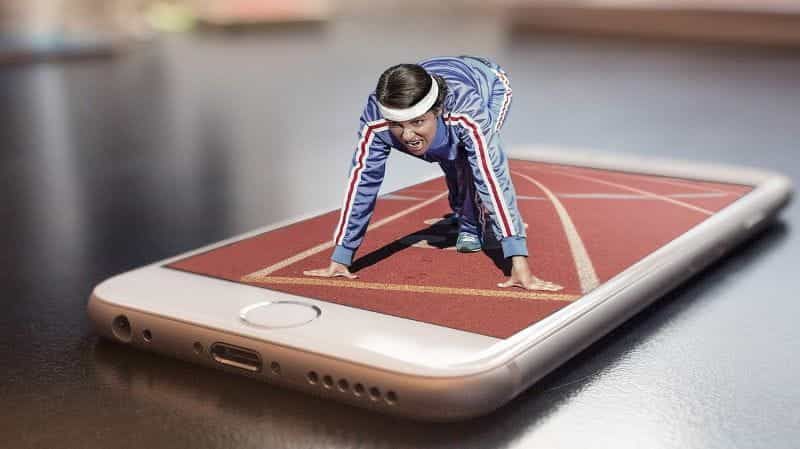 Governor Urges SWARC to Take Action By Start of NFL Season
In an important update to the progress of mobile sports betting becoming legal in the US state of Maryland, State Governor Larry Hogan has ordered the state's Sports Wagering Application Review Commission (SWARC) to "immediately accelerate and intensify" their efforts to license online betting operators.
Hogan signed a bill making both online and retail sports betting legal in Maryland in 2021, following voters approving sports betting in a historic November 2020 referendum. However, only retail betting has been available for six months, while the launch of legal online sports betting has stalled in a major way.
Governor Hogan specified that action needed to be taken to guarantee that Marylanders can legally bet on mobile devices in time for the launch of the year's National Football League (NFL) season beginning on 8 September, 2022. He therefore wrote to the SWARC, stressing the licensing body to take action and legalize online betting by the date.
"Instead of decisive action to implement the voters' decision, you have allowed the progress to stagnate and become mired in overly bureaucratic procedures that have needlessly delayed the state's ability to maximize the revenue potential of this growing industry."– Larry Hogan, Governor of Maryland,Statement
Delay Attributed to "Overly Complex" Sports Betting Legislation
The delay in the launch of legalized sports betting in Maryland was attributed by Governor Larry Hogan in part due to the "overly complex" nature of sports betting legislation that was passed in the state, which he claimed served the purpose of appeasing certain special interest groups rather than create the most efficient system. Despite the nature of the situation, he still believes the delays are "unacceptable".
Hogan has therefore outlined a number of steps that he believes the Sports Wagering Application Review Commission (SWARC) needs to take as soon as possible in order to ensure the launch of legal online sports betting.
The first one of these would be the prioritization of awarding online licenses to operators that have already received retail licenses, essentially based on a first-come-first-served basis, rather than the current "arbitrary" points system.
The second should involve the commission setting a firm and clear timeline for online wagering, releasing drafts of the application form already, as well as any additional regulations, and making all of this clear to interested parties immediately.
Governor Hogan ended his statements by expressing solidarity with frustrated Maryland gamblers concerning the continued delay of the launch of sports betting in the state:
"Marylanders have grown frustrated waiting for mobile sports wagering as they have watched it become available in state after state across the country, including our neighboring jurisdictions of Delaware, Pennsylvania, West Virginia, Virginia and Washington DC. I share their frustration, and I call upon you to immediately take the steps that I have outlined."– Larry Hogan, Governor of Maryland,Statement
Retail Sports Betting Launched in Maryland in December 2021
As previously mentioned, in December 2021, Maryland officially opened its regulated retail sports wagering market, with Governor Larry Hogan even marking the occasion by placing the first legal bet at the MGM National Harbor's retail sportsbook.
Legalization was underway after the Maryland Lottery and Gaming Commission's (MLGCC) Sports Wagering Application Review Commission (SWARC) issued five sports betting licenses to land-based casinos in November 2021, with the legal market actually being expected to launch within two months of the first licenses being issued.
The five land-based casinos which received licenses were: Penn National's Hollywood Casino in Perryville, Caesars Entertainment's Horseshoe Casino in Baltimore, Cordish Companies' Live! Casino & Hotel in Hanover, the MGM National Harbor in Oxon Hill and Churchill Downs' Ocean Downs Casino in Berlin.
Governor Larry Hogan celebrated the launch by remarking that it was the result of more than a years' worth of effort:
"Today marks the culmination of more than a year of effort to get sports betting up and running here in the State of Maryland. In addition to allowing Marylanders to bet on football, basketball, and more, sports betting will also help to keep more dollars in-state and will provide another critical revenue source for public education without raising taxes on families and small businesses."
Penn National Acquired Maryland Casino in June 2021
In further Maryland land-based casino news, in June 2021 US operator Penn National Gaming (PNG) received the final approval from the Maryland Lottery and Gaming Control Commission to proceed with its acquisition of Hollywood Casino Perryville.
The deal, worth an impressive $31.1 million, saw Penn National take over the lease with Hollywood Casino Perryville's property owner — Gaming and Leisure Properties (GLPI), so that Penn National could take over all real estate assets connected to the casino's facility.
Hollywood Casino Perryville, President and CEO of Penn National Jay Snowden said the operator looked forward to re-entering the state's market:
"I want to thank the Commission and their staff for their time and effort in reviewing and approving our Company's license to operate Hollywood Casino Perryville. We are thrilled to be re-entering the Maryland market at a property we developed in 2010 as it will add a twentieth gaming jurisdiction to our already leading nationwide footprint."
Have you enjoyed this article? Then share it with your friends.
Share on Pinterest