Malta has been voted off the grey list of the Financial Action Task Force. The vote, which has not been formally announced, is expected to be made public on Friday afternoon at the conclusion of the organization's plenary session.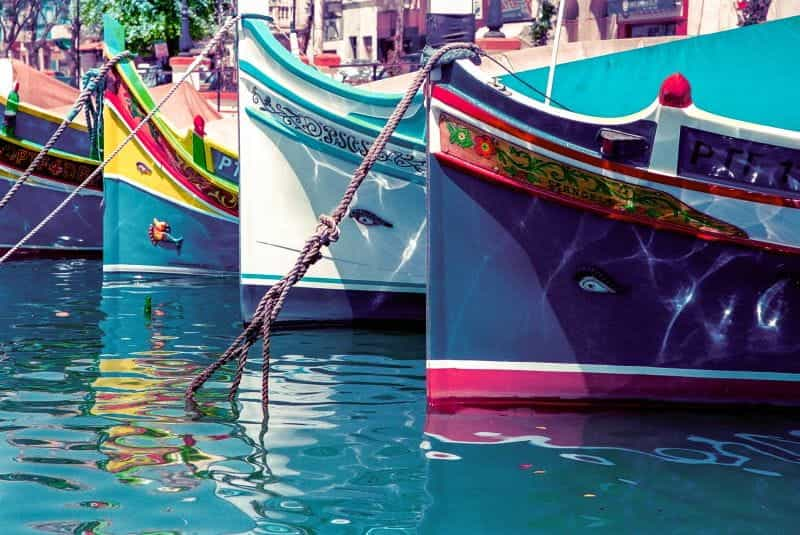 The vote to take Malta off the grey list, reported by the Times of Malta, comes after a tumultuous period which included the FATF labelling the nation "an untrustworthy financial jurisdiction". However, four months ago, the FATF president Marcus Pleyer had said that Malta had made substantial progress in creating a plan to change its status of being a grey-listed nation. As a result of that status, Malta was placed under increased vigilance by international bodies.
History Of Malta's Greylisting
Malta was first grey listed in June 2021 by the FATF after an investigation ascertained that the nation was not taking up sufficient steps to combat crime related to finances and money laundering.
Prime Minister Robert Abela had called it an unjust decision at the time.
"Though I feel the FATF decision is unjust, I bow my head to it and we will use it as an opportunity to double our efforts to overcome challenges. The Moneyval report was positive, it recognised the major advances made. The majority of its recommendations have already been addressed. Businesses will continue to find this government at their service. We will continue to work to generate business and investment – both local and foreign."
"There were people who were untouchables in the past. We have now made great strides forward. We will work to introduce all the points mentioned in the action plan between now and October, when we can request an onsite decision and aim for a decision in the subsequent plenary decision. But we must be realistic. We will work hard to do as much as possible in as little time as possible, but we don't want to get expectations up."
The FATF holds three plenary meetings on an annual basis. The main task of this organisation is to keep out money laundering in its regions of jurisdiction. During its operations, the FATF, using two public documents at the end of each plenary, identifies jurisdictions with weak measures to counter financial crimes.
The most egregious of these sanctions is a blacklist of countries that have serious weaknesses in their system to combat laundering and other crimes. Currently, Pakistan, Myanmar, Jamaica, Haiti, Panama, South Sudan and Syria are some of the countries on the FATF grey list.
The Impact Of This Vote On Gambling
Malta's steps to combat this greylisting is a step in the right direction for the country, especially considering how important overseas gaming businesses are for the nation's economy. Importantly, this decision will create more confidence for gambling companies to either continue to operate in the industry or for newer businesses to register in Malta.
However, Malta is not free of scrutiny from the watchdogs both internationally and locally. The FATF will continue to keep a close eye on whether the Maltese government keeps up the reforms that were laid out ahead of the vote. If this continues, then there are positive signs for the gambling industry in Malta.
The Sportsbook Industry In Malta
Malta is a top destination for sportsbook and iGaming companies across the world for several reasons. This territory is governed by the Maltese Gaming Authority (MGA), an organisation that was founded in 2001 to regulate the gambling industry in the region. The MGA is tasked with conducting strict checks of all operators that apply to have a license to set up their offices in Malta.
It is also responsible for ensuring fair and responsible gaming and protecting players from fraudulent companies. For example, the MGA is tasked with protecting players should a licensed operator go bankrupt during the course of regular business.
Malta is also strategically located in the Mediterranean Sea. It has been a colony of the United Kingdom for more than a century. Its location makes it a crossroad for international trade in and around the region as well. Malta has also been a member of the EU (European Union) for close to two decades.
Gambling capital
Unofficially, Malta is considered the world's gambling capital. One of the more compelling reasons for that tag is the lucrative tax policies of Malta for the sports betting industry. If an offshore company has a registered space in Malta, then that organisation has no tax liability for income earned outside of Malta.
For example, one of the biggest operators in the space Betway has its headquarters in Malta. This allows the company to keep all of its profits without paying significant tax amounts for earnings made outside of the country. That makes Malta an attractive destination for several sportsbooks and gambling companies across the world.
Have you enjoyed this article? Then share it with your friends.
Share on Pinterest