Sports gaming innovator Low6 has revealed that an expansive range of collectible NFTs will soon be available via its popular fantasy gaming platform, UltimateFan. Players will be able to choose from a range of eye-catching NFTs created by the Solihull based developer. The UF Coach cards offer players an in-game boost as well as tradeable cryptocurrency value.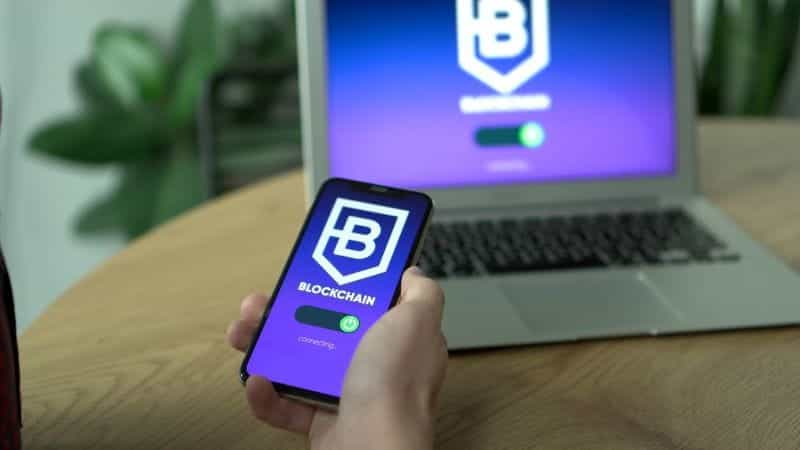 Ethereum Minted NFTs
Birmingham-based sports gaming developer Low6 has announced an exciting new edition to its leading fantasy gaming product, UltimateFan. It is set to incorporate non-fungible tokens into its white-label igaming products.
The ground-breaking concept will pave the way for a wide range of new possibilities for sports teams, betting operators and affiliates interested in expanding into the blockchain niche. Low6 plans to include NFTs within its mobile gameplay. This means that the collectible assets will be held within the ecosystem of a game as well as the player's cryptocurrency wallet.
Since its launch in 2017, Low6 has gained a reputation as a leading innovator in sports gaming technology. It has developed a suite of popular white-label igaming products for some of the biggest brands in sports, gaming and mobile technology. These include UFC, Uber Eats, the PGA Tour and Points Bet.
Low6 claims to have based its forward-thinking platform on a community-first approach to sports gamification. It now offers products for English football, American football, and has developed co-promotional products for the Jacksonville Jaguars and the Cincinnati Bengals.
The company's latest UF Coach feature sees NFTs added to its impressive roster of gaming products. Unveiling the new feature, it described UF Coach as bridging the gap between fantasy sports and NFTs, through a consolidation of in-game and out-game structures. It is hopeful that the innovation will add fresh value to the crypto market while creating a thrilling new dimension for gameplay.
Low6 describes UltimateFan as free to play, next level, fantasy football. Since its launch in September 2021, football fans have enjoyed the product's fresh gameplay and cash prizes. Now players will be able to collect from a range of 2,500 in-game NFTs, minted on Ethereum.
Unique and Collectable
Players who purchase the UF Coach NFTs will benefit from points boosts in UltimateFan, which will help to raise their gameplay. The crypto assets are also designed to be showed off, with each collectible featuring digital artwork of an outlandish character.
Each unique UF Coach also has its own rarities, designating its value within the UF fantasy game. The rarer the card, the higher the boost it will generate within the UF fantasy game. Buyers can head over to the UF Discord channel to find more information and news on UF NFTs.
Each UF Coach is completely unique, and comes with benefits such as private competitions, ticket giveaways and opportunities to vote in Ultimate Fan game decisions. Customers can buy, sell and trade their UF Coach Cards on the official Ultimate Fan OpenSea page, using their cryptocurrency wallet.
CEO and Co-Founder of Low6 Jamie Mitchell was excited to announce the company's latest venture. Mitchell described the addition of collectible NFTs to UltimateFan as a logical next step for Low6 that would put fans at the heart of its gaming experiences. Expanding on his point, Mitchell added:
"The evolution of the Ultimate Fan product, and its unbridled success in UK and North American markets, are emblematic of the innovation and forward-thinking approach upon which Low6 prides itself. Our strategy of introducing NFTs to fantasy gameplay keeps us at the forefront of sports gamification, adding an exciting new realm of potential for our partners and affiliates."
Award-Winning Company
Low6 is not the only company in the industry to explore the potential of NFTs. In January, leading operator Entain launched its global innovation hub, Ennovate. The London based lab is focused on researching disruptive technologies and products for the sports and entertainment metaverse. It has also been developing NFTs for brands across its group, including Partypoker.
In the US, DraftKings has launched its own NFT marketplace, where customers can buy, sell and trade their collectable assets. Sports fans can browse from a variety exclusive NFTs, themed around golf, basketball and baseball. Prices range from $30 to $500.
In recognition of its trail-blazing approach to evolving new gaming products, Low6 has received a number of prestigious industry awards. These include "Virtual and Fantasy Operator" and "Rising Star" Awards at the 2021 EGR Operator Awards, as well as best "Freeplay Gaming Supplier" at the EGR North America Awards 2022. The company's CEO is also a finalist for the "EY Entrepreneur Of The Year" award for 2022.
Recently Low6 has also been nominated for "Game Provider Of The Year" at the 2022 SiGMA Americas Gaming Awards in June. It comes as its second awards nomination in the space of four weeks, following its shortlisting for "Mobile Gaming Software Supplier" at the upcoming EGR B2B Awards in London.
Speaking on behalf of Low6, CEO Jamie Mitchell expressed his delight over the nominations. He described SiGMA's recognition as testament to the team's hard work and commitment towards raising Low6's reputation in the North American market.
Have you enjoyed this article? Then share it with your friends.
Share on Pinterest