Leading international gambling operator Kindred has strengthened its partnership with the Rangers Charity Foundation. Ahead of the club's match against RB Leipzig last week, Kindred announced its renewed investment in the foundation's Team Talk initiative. The operator, which is Rangers principal partner, also donated its shirt sponsorship for the match.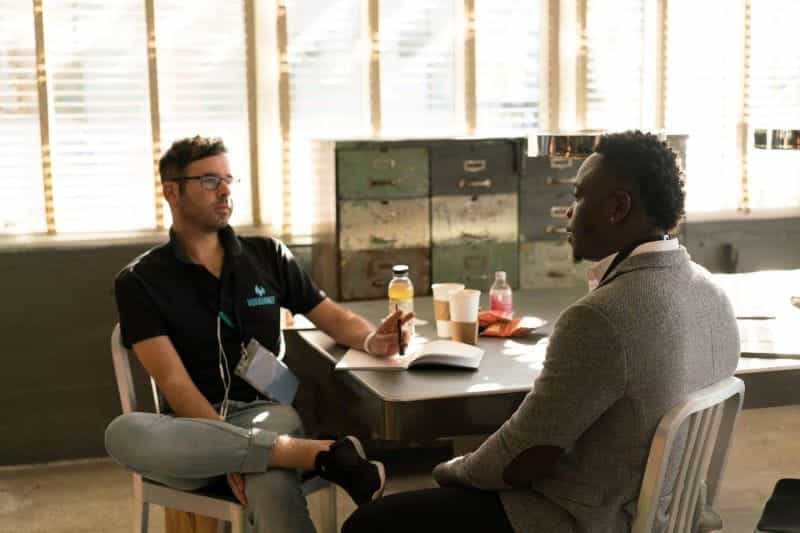 Rangers Face Leipzig
Kindred has renewed its investment in Rangers Charity Foundation's mental health initiative Team Talk. In a show of support for the project, the gambling firm also donated its front-of-shirt sponsorship to highlight the valuable work that Team Talk carries out. The team wore the shirts during their match against RB Leipzig on April 28th.
The match was a critical one for Rangers FC, being the semi-final of the UEFA Europa League. The first half of the two-legged knockout round did not go as hoped for Rangers, ending 1-0 to RB Leipzig. The Scottish club does have a chance to claw things back though, as the pair will face off again at Rangers' home ground on May 5th.
As it stands, RB Leipzig are the current favorites to win the Europa League, followed by Eintracht Frankfurt and West Ham. A win is not out of the question yet for Rangers, and the club has defied the odds to see off some of Europe's most impressive sides. If Rangers win the Europa League and Celtic take the Scottish Premiership title, Scotland could see two of its teams in the Champions' League group stages for the first time in fifteen years.
Kindred Group has agreed to donate its shirt sponsorship again if Rangers progress to the final in May. Its renewed investment in Team Talk will enable Rangers Charity Foundation to continue to develop the program, which has already been successfully running for a year. Speaking on behalf of Kindred, UK General Manager Neil Banbury said:
"The investment we are announcing today means Rangers Charity Foundation can continue the fantastic progress it made during the first year of the project. Using the unique relationship supporters have with their local club, we hope to reach hundreds more men with the expanded mental health support services who would otherwise be suffering in silence."
Mental Health Support
Team Talk is an initiative that aims to support men's mental health. Every Wednesday night it hosts two-hour sessions, providing men with a safe and friendly place to socialize and discuss their wellbeing. Those who are found to be in need of further support to tackle severe problems are given advice on where to seek help.
The program works to help adult men to feel supported by building resilience, improving social circles, boosting confidence and increasing physical activity. Participants can meet others who may be going through similar mental health issues. The sessions are led by specially-trained coaches, with the first hour focusing on social and conversational topics, before moving on to an hour of physical activity or wellbeing discussion.
Kindred's initial funding last year helped Rangers Charity Foundation to kick off the scheme. Now, thanks to the renewed investment, Team Talk is set to offer its valuable service for another year. Kindred's support for the initiative is a core part of its ongoing commitment to become a sponsor of choice for football clubs and their communities.
At a time in which the future of football sponsorship from gambling firms is facing some doubt, Kindred is keen to create a more positive model of sponsorship, that benefits the whole community. As well as sponsoring Rangers FC through its 32Red brand, Kindred also sponsors Middlesbrough FC and Derby County.
The betting and gaming operator invests in Team Talk schemes at each club, both of which have been recognized for their achievements. Middlesbrough FC and Derby County recently won Community Club of the Year in their respective regional EFL Awards.
Better for Communities
Speaking on behalf of the Scottish side, Rangers Foundation Director Connal Cochrane thanked Kindred for its continued support. The program has already seen tangible benefits for those that have taken part, some of which have started to form connections with one another. The extra funding will allow new and existing participants to attend the weekly program. According to Cochrane:
"The investment from Kindred Group has already been fantastic for our Team Talk project. It is the first time one of the Club's main sponsors has made such a significant and targeted investment in the local community. We know talking can save lives and we can now extend the program for another year, building on the success it had last year."
The Team Talk Rangers shirt features the program's logo in gold; a double ended speech bubble encasing the words 'Team Talk' and the foundation's scarf logo. The shirt is usually emblazoned with the 32Red logo in gold, underlined by a reminder to 'set your limits'.
Kindred is not only committed to changing the face of football sponsorship. As well as contributing to communities, the operator also wants to clamp down on problem gambling. To do this, it has set itself an ambitious target to reach zero percent revenue from harmful gambling by 2023. Furthermore, it plans to report this metric on a quarterly basis.
By making this commitment, Kindred is aiming to increase its transparency and to support a truthful dialogue about harmful gambling. During the first quarter of 2022, the operator's share of harmful gambling fell to 3.3%.
Kindred is a multinational gambling operator responsible for nine of the world's most popular betting and gaming brands, including Unibet, Maria Casino and 32Red. Based in Malta, the group has major offices across Europe and Australia. Kindred is publicly listed on the Stockholm Stock Exchange.
Have you enjoyed this article? Then share it with your friends.
Share on Pinterest