A Japanese citizen who used a COVID relief fund for gambling has been arrested by local police despite the initial transfer being an administrative error. Police were quick to identify the man and arrest him at his home in a small town outside of Osaka. Sho Taguchi probably couldn't believe his luck as $360,000 worth of Yen was accidentally transferred into his bank account. Reports from the government department responsible have identified a 'manual error' as the reason for this situation. It's safe to say this is one of the strangest stories in the Asian gambling world this year.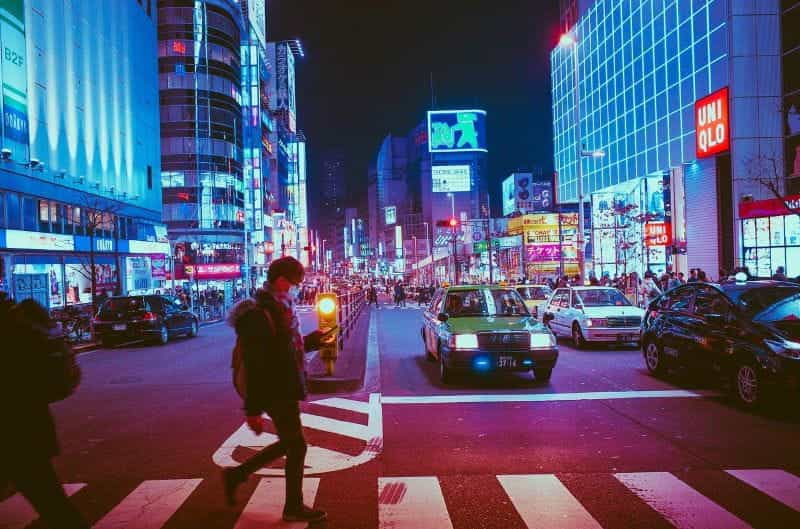 In one of the most bizarre stories of the last year, a Japanese man lost roughly $360,000 worth of COVID relief fund after it was accidentally transferred into his account. The police were swift to arrest him in the hope that they would prevent the money from leaving his bank, but it was too late. It took him only 12 hours to lose all of the money on various online gambling sites. The 24-year-old finds himself in one of the most unique and strange legal cases in Japan's recent history, but the department are keen to prosecute the man for losing all of the money.
In his defense, the man's lawyer has tried to explain the situation from the civilians point of view. Imagine having $360,000 suddenly transferred into your account, how would you go about it? Mr Taguchi feels that the charges against him are unfair as the government department is at fault for transferring it to him in the first place. It would be very surprising if he managed to escape prosecution and Mr Taguchi will most likely be ordered to pay the money back to the local office.
The small town of Kongobuji is located just south of Osaka, one of the three biggest cities in central Japan. The local government had a secure relief fund planned for the 461 low-income households within its borders. It's a relatively small town with a population of only 3372 people, despite this they have a semi successful tourist industry mostly related to several extremely old religious sites. The mountainous region is one of the most picturesque locations in central Japan and a story like this a rare oddity for the towns people.
As they rely heavily on tourism, the COVID pandemic has greatly affected the local economy and small businesses. The relief fund would've provided essential funding for each of the 461 households, they were scheduled to receive $780 each. Mr Taguchi put an end to that however as he went and gambled the entire fund and lost it within the space of half a day. The town's people are likely devested as crucial funding that could've been essential for their livelihood is all but gone.
Japan's Most Bizarre Case for Years
Japanese police will be scratching their heads this morning as they try and figure out how this money made its way into Mr Taguchi's account. Several theories have been discussed such as one of the members of staff being coerced by the defendant to transfer him the fund in full. The police are investigating any potential ties between Mr Taguchi and employees of the government department but it's unlikely they will find anything linking the two. The general consensus of the investigation is that this was an administrative error and nothing more, but the potential for dubious means is still under consideration.
Mr Taguchi, currently unemployed and a resident of Kongobuji is also under suspicion for computer misuse/fraud, as police understand he is proficient with software development and select coding languages. Previously employed as a software engineer at a local IT firm, he was reportedly fired for insolence and 'lack of effort', Mr Taguchi fits the criminal profile and police will be chasing down any lead they can get in this case. The future of the case doesn't look good for the defendant and his lawyer will have plenty of work on their hands.
Spare some sympathy for the residents of Kongobuji who won't receive the COVID relief fund they were promised. It must be extremely difficult for local businesses to survive in rural Japan, especially after the pandemic decimated the country's tourism and gambling industry. The case has drawn plenty of media attention, even making it to national news and there has been outrage from local civilians. There's unlikely to be a case like this for a while and Mr Taguchi might have made himself somewhat of a local legend for all the wrong reasons.
Have you enjoyed this article? Then share it with your friends.
Share on Pinterest