The Greek gaming company Intralot shared its Q1 revenue and profits last week, showing stable results all around. The biggest changes to the lotto business's bottom line were attributed to currency fluctuation. Meanwhile, B2C operations in Argentina provided a large boost for Intralot.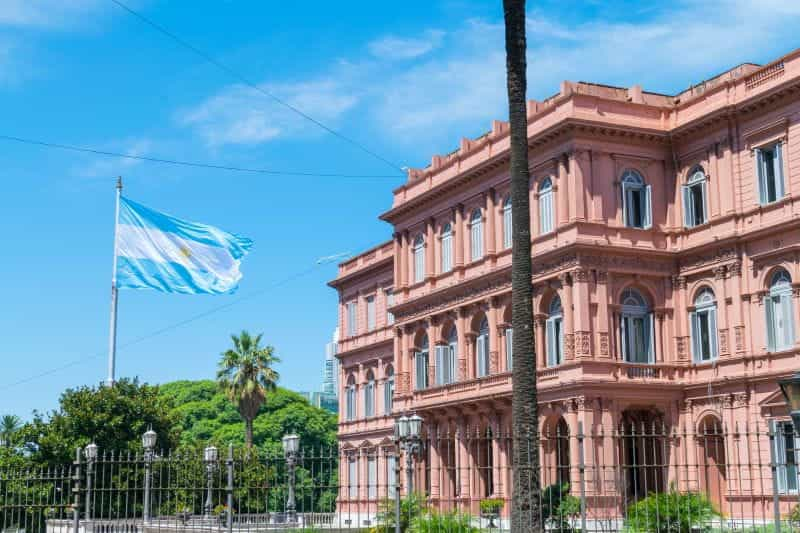 Intralot Reports B2B and B2C Results
Intralot deals in both B2B and B2C business, and reported on both in its Q1 2022 disclosure. Its turnover consisted of revenue earned as a B2B supplier for other gaming companies. It also included money that has been invested within B2C dealings. In total, Intralot's turnover was €97.7 million — or $105.32 million USD — for Q1 2022.
Intralot's most recent turnover results match nearly exactly the amount of turnover reported in a year-on-year comparison with Q1 2021. Though growth has been steady according to the company's available data, it has suffered from currency issues in some of its biggest markets, like Turkey.
In the recent report, the company shared that lotteries made up the largest amount of revenue at 61.9%. The next biggest portion came from the ever-growing market of sports betting, measuring at 18.8%. Video lotteries were next with 11.2%. A further 7.7% was accounted for within IT products and a meager 0.5% came from racing verticals.
Support and technology services grew by 1.3% in their earnings. This B2B revenue stream accounted for €55.1 million — $59.4 million USD — this quarter. The growth was attributed to Intralot's Australian business, which has grown again due to Covid-19 lockdowns ending.
Also mentioned in its B2B work was the field of management contract revenue, which was down by 18.3% in the year-on-year comparison. Intralot's biggest market for this work is in Turkey, which has unfortunately been negatively impacted by currency fluctuation. The Turkish lira suffered immensely in 2021 because of political issues; Turkey's president Erdogan has refused to raise interest rates, which could help reduce skyrocketing inflation.
B2C operations account for a lesser proportion of Intralot's revenue, coming in at €31.6 million, or $34 million USD. This amount has increased by 6.1% from Q1 2021. Argentina's iGaming market has been the biggest influence according to the company's report. The City of Buenos Aires recently regulated iGaming and has opened up for proposals from international vendors, like Intralot.
This change in the industry has meant that Argentina's national revenue for Intralot has increased by a significant 32.4%. Meanwhile other countries have decreased, Malta being the most noticeable with a difference of $646,830 USD. Overall, the company's gross gaming revenue for both B2C and B2B business was €79.8 million, or $86.03 million USD, an increase of 1.2%.
Even with steady figures and some increases, Intralots gross profit decreased by 1.6% from the same quarter in 2021. This was due to aforementioned concerns as well as other costs from sales, winnings, administrative work, R and D, and general operations.
Interestingly, the company's net loss, recorded after paying $2.8 million USD in tax, was only about $3 from the amount reported in Q1 2021. Intralot's CEO Sokratis P. Kokkalis shared a positive outlook in response to the financial reporting, stating:
"First quarter results show a consolidation of gains and recovery from the Covid impact and reflect an improved financial profile, with normalized revenues and a reduction in operational expenses and debt servicing costs consistent with the company's business plan. On the background of this strongly improved P/L and balance sheet, the company has designed and is about to launch a share capital increase by means of rights issue and has secured the commitment of Sandard General Master Fund II as cornerstone investor for the unsubscribed rights in a move that will significantly strengthen our prospects to grasp the tremendous opportunities in the US and the global markets."
Unsurprisingly, Intralot had difficult years due to the Covid-19 pandemic. In 2020, the company reported gross gaming revenue of 14% less than 2019. Its overall turnover meanwhile decreased by 16.6% compared to the previous year. Of course, it is likely that the company will start to show more noticeable signs of recovery as Covid-19 concerns and restrictions lessen worldwide.
Have you enjoyed this article? Then share it with your friends.
Share on Pinterest