The Vancouver-headquartered sports betting and igaming operator and supplier FansUnite Entertainment has revealed that it has received the necessary conditional approval to begin listing its shares on the Toronto Stock Exchange (TSX). The news means that it will switch from the Canadian Securities Exchange, with the move assisting its growth plans and offering an opportunity for investors.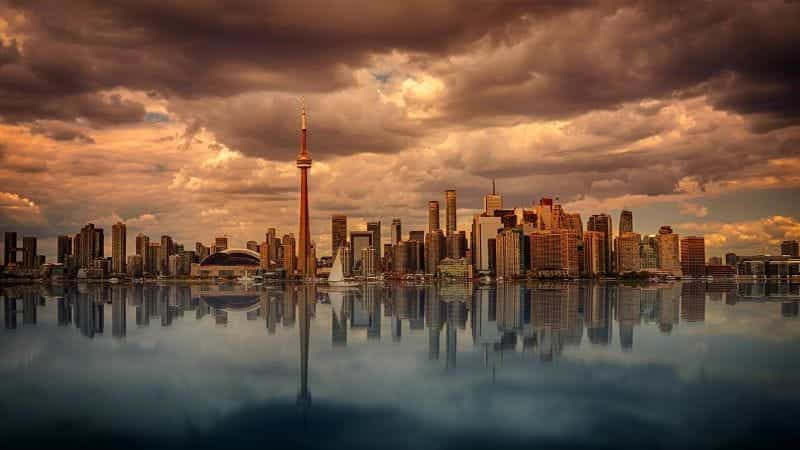 FansUnite's Final Approval Contingent on Fulfilling Customary Conditions
Vancouver-headquartered sports betting and igaming operator and supplier ​​FansUnite Entertainment has announced that it has been granted conditional approval to list its shares on the Toronto Stock Exchange (TSX).
The announcement of the news means that it will be switching from the Canadian Securities Exchange on which it is currently listed. It said the move is expected to assist its growth plans and offer a chance for investors looking to benefit from North American regulated gambling growth – which is currently experiencing a boom, of sorts.
The actual full and final approval of FansUnite's listing on the Toronto Stock Exchange (TSX) is dependent on the company fulfilling specific customary conditions that are required by TSX. The sports betting and igaming provider currently owns North American-focused American Affiliate.
Commenting on the news, Scott Burton, chief executive of FansUnite, said that migrating over onto the Toronto Stock Exchange from another exchange should be considered a success for any publicly listed company:
"Uplisting to TSX from the Canadian Securities Exchange is an accomplishment for any public issuer, as evidenced by the number of companies that successfully make the transition."– Scott Burton, Chief Executive, FansUnite, Press Release
FansUnite Revenue Growth Due to Acquisition of American Affiliate
Speaking further on the news of FansUnite being conditionally approved to begin listing its publicly traded stocks on the Toronto Stock Exchange (TSX), the sports betting and igaming operator's CEO Scott Burton claimed the company was now in a position to reach more investors – both domestically and internationally:
"By trading on a larger exchange we are in a position to have greater reach to domestic and international institutional investors that are looking to add an established gaming operator to their portfolio. The listing serves as a significant milestone for FansUnite, and follows a number of important corporate milestones the company has achieved since merging with Askott Entertainment in 2020."– Scott Burton, Chief Executive, FansUnite, Press Release
FansUnite recently revealed their latest quarterly earnings, showing a total revenue of $9.67 million earned during Q1 2022, which was a whopping increase of 804% when compared to the same period in 2021. It saw a gross margin of $5.90 million (61%) during the period, compared to merely $0.54 million (51%) in Q1 2021.
Such exponential growth in a year's time was partly due to FansUnite's takeover of American Affiliate, which operates leading affiliate brands such as Betting Hero and Props.com, in an impressive deal worth approximately $58.2 million.
Aside from mainly providing B2B technology solutions, FansUnite runs multiple B2C brands, such as for example Scottish sportsbook McBookie and the Brazilian esportsbook VamosGG. It also develops casino style slot games under its Askott Games subsidiary. Last year, in 2021, FansUnite executed an oversubscribed brokered financing of approximately $25 million to help expand its operations and further pursue M&A opportunities.
FanDuel Partnered With Maple Leaf Sports and Entertainment in April 2022
In other Canada-related news, once again focusing specifically on Toronto, Flutter Entertainment-owned brands PokerStars and FanDuel struck a deal with Maple Leaf Sports and Entertainment (MLSE) in April 2022, in which FanDuel's sportsbook will act as the official sports betting partner of MLSE, while Pokerstars will take on the role of its official gaming partner.
For those unaware, Maple Leaf Sports and Entertainment (MLSE) owns Toronto's National Basketball Association (NBA) and National Hockey League (NHL) teams. Another aspect of the deal will see FanDuel's sportsbook, PokerStars and Pokerstars Casino all earn the ability to use MLSE branding in advertising and marketing initiatives.
General manager at FanDuel Canada, Dale Hooper, clarified that the operator was seeking to partner with recognizable franchises as it entered into the Ontario sports betting market:
"The Maple Leafs, Raptors and Toronto FC are pioneering franchises and major pillars in Canadian sports culture. As we bring FanDuel to Ontario, we want to collaborate with globally recognized enterprises like MLSE to bring unique content experiences to some of Canada's most dedicated sports fans."– Dale Hooper, General Manager, FanDuel Canada, Press Release
For its part, PokerStars' managing director Tom Warren revealed that the operator holds major plans for the province:
"We have epic plans for our community in Canada, and are excitedly looking forward to creating some incredible experiences in our birth country, when we launch very soon. Partnering with MLSE gives us the opportunity to reach passionate fans across Ontario with a wide remit of poker and casino, heighten experiences wherever we can, and be a part of some major winning moments."
British Columbia Lottery Corporation Expanded Into Saskatchewan in June 2022
In June 2022, the main lottery operator of the province of British Columbia in Canada, the British Columbia Lottery Corporation (BCLC), announced that it will be expanding the reach of its PlayNow.com online gambling platform into the province of Saskatchewan.
The major news arrives as the result of a deal recently struck between PlayNow.com and both the Saskatchewan Indian Gaming Authority (SIGA) and SaskGaming. BCLC's PlayNow.com platform will give players located in the province of Saskatchewan access to more than 400 casino, live casino, poker, and sports betting products.
BCLC interim president and chief executive Lynda Cavanaugh touted the partnership between PlayNow.com, the Saskatchewan Indian Gaming Authority (SIGA), and SaskGaming as proof of the strength of Canada's legal gambling industry:
"This partnership reinforces the confidence the legal gambling industry has in BCLC, and our leadership in providing players with entertaining and engaging gambling experiences through our safe and secure online platform, PlayNow.com."
Have you enjoyed this article? Then share it with your friends.
Share on Pinterest