Snow Leopardess could go off as favorite in Saturday's Randox Grand National if, and maybe when, the betting public pounce on a potential feel-good Grand National story that would create so many firsts for the Aintree marathon.
In 1981, the heroics of National winners Bob Champion and Aldaniti struck a chord with the general public. The rider had overcome a terminal cancer diagnosis to partner the horse on the big day.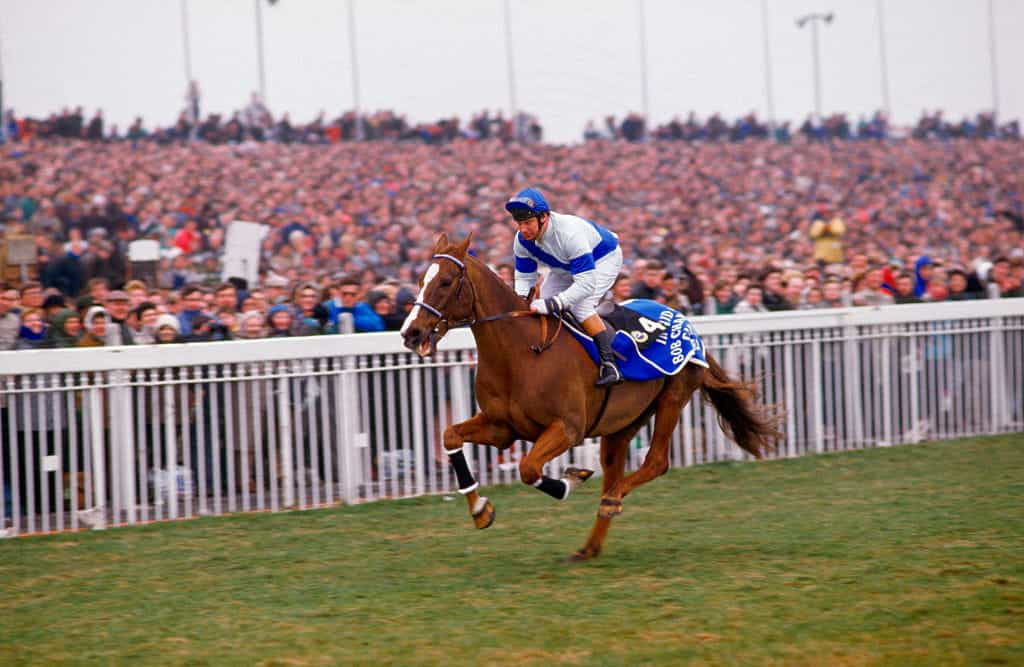 Aldaniti named after his breeder's four grandchildren – Alastair, David, Nicola, Timothy – had overcome his own life-threatening ailment and had spent more than a year on the sidelines with injury. This story of triumph over adversity was made into a movie and the partnership would go on to generate millions in charity donations for cancer research.
Race Day Shockers
This is just one of many amazing tales involving Grand National winners – and losers. In 1956 the Queen Mother's horse, Devon Loch had the race at his mercy but inexplicably sprawled and came to a halt just yards from the winning post. His unfortunate jockey, Dick Francis, would become a renowned author.
In 1967, Foinavon defied odds of 100/1 to win the great race. 100-yards adrift of the leading pack, the horse and his rider, John Buckingham, navigated a clear passage past a 23rd fence melee that had seen the bulk of the field fall, refuse, or be dismounted. In celebration of this shock win, the fence was officially named after the horse in 1984.
Female Acceptance
Following the passing of the Sex Discrimination Act of 1975, female riders could finally take a ride in the Grand National. Charlotte Brew was the first to attempt the marathon contest. Her horse, Barony Fort, refused in the 1977 race.
Five years later, Geraldine Rees became the first female to complete the course. She finished eighth and last on Cheers. It was 12 years before the next female-ridden horse would complete the race.
To date, 19 individual female jockeys have contested the race. Last year, aboard Minella Times, Rachel Blackmore became the first woman rider of a Grand National winner. Horse and rider are back to contest the 2022 edition of the race.
Jenny Pitman was the first flagbearer for horsewomen in the Grand National per se. She became the first woman to train a National winner, Corbiere, in 1983. She followed up with Royal Athlete in 1995.
Injuries Are No Hindrance to Legends
Red Rum's record of three Grand National victories is well documented. Flat-bred, with reoccurring injuries as a youngster, his tale is a genuine rags-to-riches story. Sadly, it's often forgotten he also finished second in two Grand Nationals and won the Scottish Grand National.
1986 Grand National winner West Tip ran in the race a remarkable six times between the age of eight and 13. He finished in the frame four times and completed the course five times. That is not a bad record for a horse that was lucky to be alive!
In 1982, West Tip was injured in an accident involving a lorry while on his way to the gallops. Over 70 internal stitches and many external stitches were needed to repair the wound. Initially, it was feared that the horse would have to be put down.
West Tip was left with a large distinctive scar on his hindquarters. Nevertheless, he won on his racecourse debut at 50/1 and his consistency in the Grand National made him a massively popular racehorse throughout the 1980s.
Leopardess Is a Proud Mother
Success for Snow Leopardess in the 2022 Grand National would write another amazing chapter in the National history book. She would become the first mare to claim the race in over 70 years. Additionally, she is grey. Grey horses are massively popular with the Grand National betting public. However, there have only been two winning greys during the past 150 years.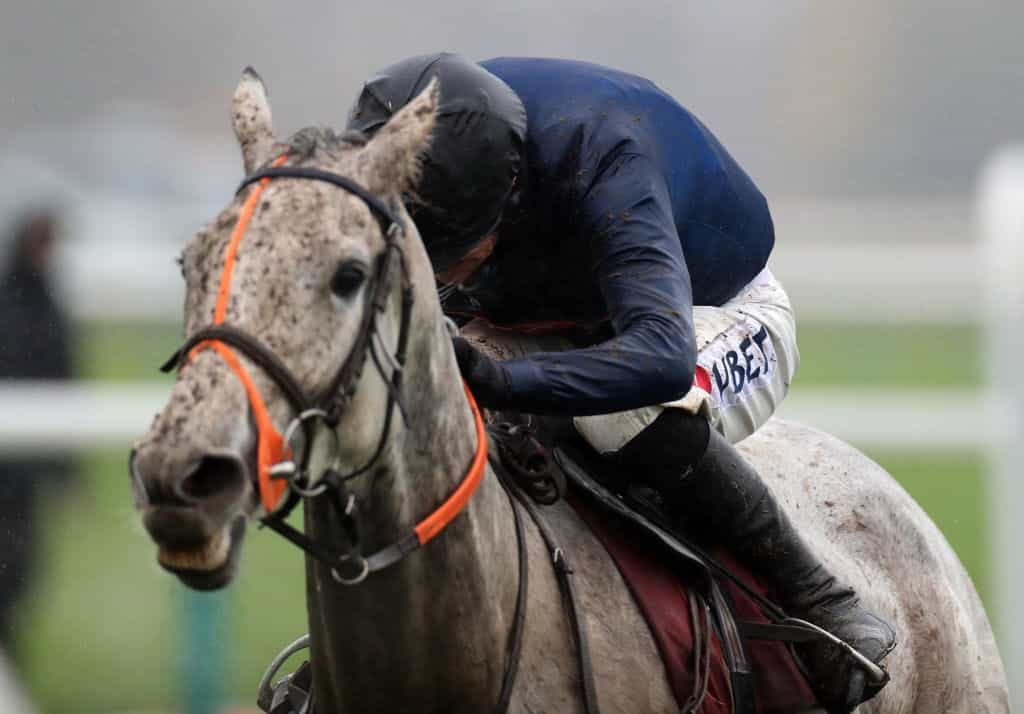 Very few horses contest races in more than three countries during their career. But Oxfordshire trainer Charlie Longsdon has won races with his star performer in France and Ireland in addition to England and Wales.
Her story gets better. Injured after winning in Paris in late 2017, Snow Leopardess was retired to the breeding paddock where she produced a foal by Derby winner Sir Percy in 2018.
The Winning Habit
Retirement did not sit well with Snow Leopardess and, after an absence of 794 days with her foal grown-up, she returned to the racecourse in November 2019.
Success was initially slow in coming. But after a year she found the winner's enclosure. This season – in taking her record to nine wins and six additional places from 19 career starts – Snow Leopardess has rattled off a hattrick.
Her biggest success came over the Grand National fences in the Unibet Becher Handicap Chase. It's notable, that this three-mile two-furlong contest has been won by National winners Amberleigh House, Silver Birch and Earth Summit.
But none of the 13 mares that have won the Grand National have done so after entering motherhood. It is so unconventional; it is doubtful it has ever been attempted. Mud-loving Snow Leopardess is anything other than a conventional National contender. But she has a very live chance – the best horse racing betting sites have her listed at 8/1 in the early market – and she will have plenty of race day supporters.
Have you enjoyed this article? Then share it with your friends.
Share on Pinterest