GoldBet, one of Italy's biggest online providers of sports betting, casinos, and poker has extended an existing partnership with Canadian payments tech provider Nuvei to add more payment methods to its platforms, including Apple Pay. GoldBet thus becomes one of the rare operators in Italy that will provide this option, alongside a host of other popular ones.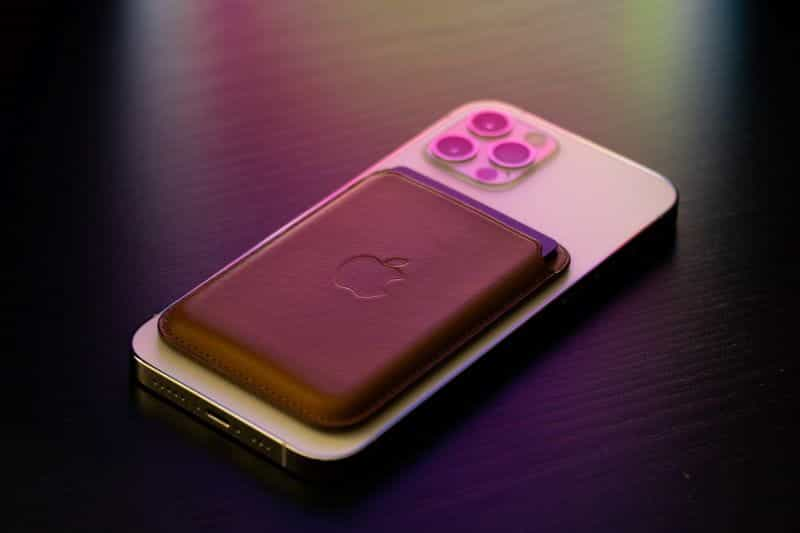 Nuvei is based in Quebec, and provides payment technology to more than 50,000 customers worldwide in more than 150 currencies. Their sphere of influence in the field, per their website, spreads across diverse industries such as gaming, online retail, banks, digital goods and services, and other such related fields which make use of digital payments or require finance-based cybersecurity solutions. Their portfolio houses names such as Mastercard, WeChat Pay, and Alipay.
The two firms have been in business together since 2020, with Nuvei providing an integration to their full offering of payment solutions which has enabled features such as 'a fully localized cashier and alternative payment methods' as per a Nuvei press release. Nuvei added that the partnership extension would mean an enhancement that will now allow GoldBet's Italian base to use Apple Pay. Philip Fayer, Nuvei's chair and CEO said Nuvei's chief aim was to help make big boosts in revenues for all their partners.
"GoldBet is one of the leading gaming platforms in Italy because of its commitment to player experience. Frictionless deposits and withdrawals, superior card acceptance rates, and a wide choice of preferred payment methods are all key. That's what Nuvei brings to the table for operators. We continue to deliver best-in-class payments services to the leading digital businesses across the globe. And we work with these businesses to deliver a customized solution that is specific to their individual needs. This is how payments makes the most significant impact on revenues and business growth."
GoldBet sees 'significant' growth in revenue from Nuvei partnership
At the end of 2021, Italy's iGaming revenue saw a massive boost of 46.1% year on year in comparison to 2020, hitting €3.46b in total, with sports betting revenue hitting €1.44b. For the month of December alone, the total GGR had hit €312m, which was record high in Italy. GoldBet was top of the list of operators during that month, bringing in 15.1% of the GGR on its own.
They've managed to sustain that momentum since, and continue to operate among the upper echelons of the iGaming industry in Italy. GoldBet's Managing Director Betting And Digital Italy, Alessandro Flumara, said that one of the factors that have contributed to this growth is their partnership with Nuvei.
"We are thrilled to announce that we are extending our partnership with Nuvei to add more alternative payment methods into our online cashier. Being able to offer our players seamless deposits and withdrawals has been a critical factor in achieving our goal of having the best player experience in Italy. Since partnering with Nuvei our revenues have grown significantly and we're excited to continue this journey together."
Second major sportsbook deal for Nuvei
In May this year, Nuvei also announced a partnership with Hard Rock Digital to provide instant deposits and withdrawals on Hard Rock's sportsbook app for the Arizona and Virginia markets – the two markets where Hard Rock had, at time, been operational. As regulations become clearer in the United States, this service will expand into other markets as well.
The importance of payments on betting platforms
Sportsbooks are generally rated one way or another based on the time it takes to both add funds to a gaming wallet, as well as the ease with which payouts can be transferred directly into bank accounts. In a research study conducted by PayNearMe, it was found that in the United States, 52 percent of the bettors who were polled had experienced payment failures when signing up with a new online platform.
The researchers concluded that such bettors were unlikely to go on and place the all-important first bet on a platform, which in turn affected how long they could be retained on the platform and how likely they were to give the operator another shot. The study's conclusion was that payment methods were a 'make-or-break component' in the iGaming and sports betting world.
"Operators must consider the deposit and withdrawal process as part of their overall product rather than an afterthought. After all, the surveyed bettors made it clear that the payment experience can be a make-or-break component of choosing an iGaming or sports betting platform, especially to the new or casual bettor. To win and retain the growing field of bettors today, operators need to offer choice, speed and convenience in the payment experience."
Have you enjoyed this article? Then share it with your friends.
Share on Pinterest