The well-known sports gaming company FanDuel Group has announced the launch of a new television commercial, which features major golfers Abraham Ancer, Will Zalatoris, Harold Varner III, and current FanDuel PGA TOUR partner Jordan Spieth. The spot launched during the recent U.S. Open and will continue airing through to February 2023.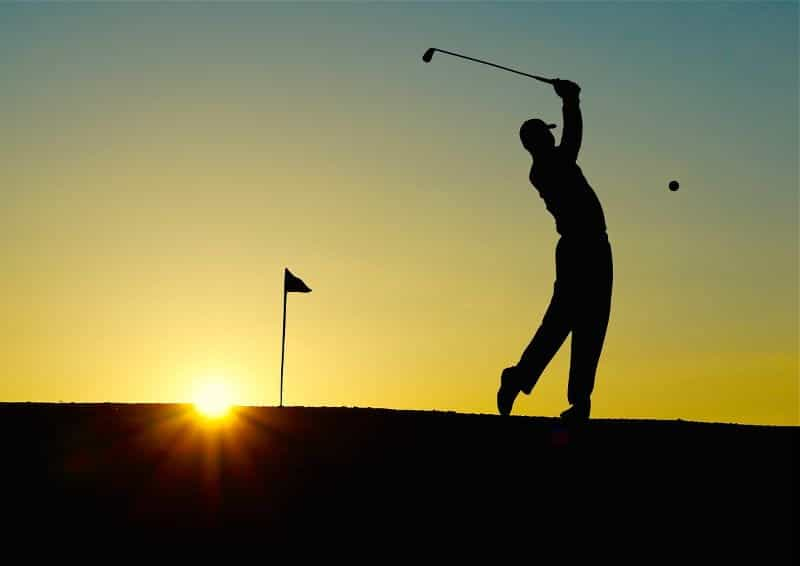 Television Spot Highlights FanDuel Group's Continued Relationship with PGA TOUR
The major sports betting operator FanDuel Group has revealed the launch of a new television ad, which stars prominent golf champions Abraham Ancer, Will Zalatoris, Harold Varner III, and current FanDuel PGA TOUR partner Jordan Spieth. The TV spot will begin airing during this week's U.S. Open and continue running through until February 2023.
The operator stressed that the television ad is proof of "FanDuel's continued growth with the PGA TOUR relationship, leaning into FanDuel's commitment to talent". Along with starring in the commercial itself, Spieth, Ancer, Zalatoris, and Varner III will partner with FanDuel on social media support, featuring things like odds boosts and content surrounding FanDuel Free-to-Play initiatives. FanDuel will also gain access to the players' names and likenesses as a result of the deal.
Mike Raffensperger, CMO of FanDuel Group, explained that golf is one of the most increasingly popular sports on FanDuel's platform, claiming the operator is looking forward to continue expanding its PGA TOUR presence:
"Golf continues to be one of the fastest-growing sports on our platform and, as we greatly value our partnership with the PGA TOUR, we are excited to grow our PGA TOUR program. Jordan has already been a fantastic partner and we look forward to expanding our golf ambassador roster with the addition of Abe Ancer, Will Zalatoris, and Harold Varner III."– Mike Raffensperger, Chief Marketing Officer (CMO), FanDuel Group, Press Release
New FanDuel Sportsbook Customers Get $5 in Bets and $200 in Free Bets to Mark the Occasion
The launch of FanDuel Group's new television spot coincided with the recent 2022 U.S Open tennis tournament, which FanDuel celebrated by offering new sportsbook customers $5 in bets and $200 in free bets. The exclusive offer ends June 21st, 2022 and is available in all states where FanDuel Sportsbook currently operates legal sports betting.
For further evidence of FanDuel and PGA TOUR's committed relationship, look no further than the three-year extension of their content and marketing partnership which they revealed in December 2021, marking FanDuel as an Official Betting Operator of the PGA TOUR.
In August 2021, FanDuel also announced an exclusive, multi-year partnership with Jordan Spieth, in which FanDuel became the golf star's exclusive sports betting and daily fantasy provider. Finally, in January 2021, FanDuel said it would begin providing live highlights of PGA TOUR golf events to FanDuel Sportsbook app users.
FanDuel Hired New Chief Technical Officer in June 2022
In other FanDuel-related news, the sports betting platform appointed Andrew Sheh as its new Chief Technology Officer earlier in June 2022, tasking him with overseeing its customer-facing engineering and platform development teams, as well as the platform's whole IT architecture and all related personnel.
Sheh brings with him over 20 years of experience driving technology strategies, leading large-scale organizations, and building globally scalable platforms. He most recently worked at Compass, a real estate technology brokerage firm building the first modern enterprise real estate end-to-end platform.
At Compass, he oversaw a global engineering team of over 500 employees who handled all data, search, AI/ML, video, digital ads, marketing tech, payments, and externalization processes.
Amy Howe, President & Chief Executive Officer of FanDuel Group, believes that Sheh's extensive experience in the industry will be a boon for the sports betting operator:
"FanDuel's consistent focus on technology that drives innovation has been the fuel to our industry-leading performance. I am confident that Andrew has the experience and vision to help us continue to extend that advantage into the future."– Amy Howe, President & Chief Executive Officer, FanDuel Group, Press Release
FanDuel Partnered with the New York Yankees in April 2022
FanDuel continues to expand deep into the American sports betting industry, signing an exclusive partnership with the one-and-only New York Yankees back in April 2022, becoming the storied team's Official Sports Betting Partner.
As a result of the deal, the sports betting operator gains the unique opportunity of using New York Yankees branding in its products. FanDuel fans can also now enjoy premium VIP hospitality accommodations at Yankee Stadium. Finally, integrated FanDuel signage will be displayed in right-field and rotational signage behind home plate during television broadcasts, giving the operator a major boost in visibility.
Mike Raffensperger, CMO of FanDuel Group, boasted the Yankees' globally famous brand, but also made sure to highlight its deeply passionate fanbase:
"There is no more globally recognized sports brand than the New York Yankees, and as a New York-based company we're delighted to remain partners with our hometown team. One of our company values is to be absurdly fan-focused and there is no fanbase more passionate about their team than Yankees fans which makes this a natural fit."
Have you enjoyed this article? Then share it with your friends.
Share on Pinterest