Major sports betting platform FanDuel has appointed Andrew Sheh as its new Chief Technology Officer. Sheh will be in charge of overseeing its customer-facing engineering and platform development teams, along with the platform's entire IT architecture and all personnel. Sheh brings with him over 20 years of experience managing technology strategies and directing large-scale organizations.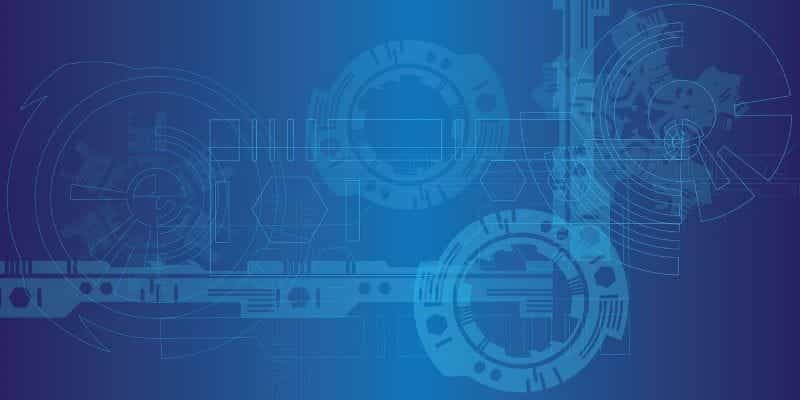 Sheh Will Also Oversee FanDuel's IT Architecture and All Related Personnel
FanDuel, arguably one of the United States' most popular sports betting operators, continues to refine its ranks in the face of ongoing growth. It recently announced the appointment of Andrew Sheh as its latest Chief Technology Officer. Sheh will be tasked with overseeing FanDuel Group's customer-facing engineering and platform development teams, along with its entire IT architecture and all related personnel and staff.
Amy Howe, who is the President & Chief Executive Officer of FanDuel Group, emphasized the key role technology plays in its operations, expressing confidence that Sheh's extensive experience in the industry will be nothing short of an asset for the operator:
"FanDuel's consistent focus on technology that drives innovation has been the fuel to our industry-leading performance. I am confident that Andrew has the experience and vision to help us continue to extend that advantage into the future."– Amy Howe, President & Chief Executive Officer, FanDuel Group, Press Release
Sheh's experience Howe is referring to is over 20 years of experience driving technology strategies, leading large-scale organizations, and building globally scalable platforms.
He arrives to FanDuel Group most recently from Compass, a real estate technology brokerage firm that is building the first modern enterprise real estate end-to-end platform for agents and their clients.
Sheh Managed a Team of Over 500 Engineers at Compass
As previously mentioned, FanDuel's new Chief Technology Officer (CTO) was previously at real estate platform Compass, where he oversaw a global engineering team of over 500 engineers covering all data, search, AI/ML, video, digital ads, marketing tech, payments, and externalization processes.
Sheh's resumé prior to working at Compass is impressive enough in and of itself: he has served as CTO of Remine; Global Innovation Tech and Product Director at CEB; Technical Lead at Palantir Technologies; and Senior Member of Technical Staff at Sandia National Laboratories.
Additionally, Sheh received a Bachelor of Science and master's degree in Computer Science from Rensselaer Polytechnic Institute. He is a board member of SOSA and an active volunteer for United Way and Habitat for Humanity.
On the occasion of his appointment as new CTO at FanDuel, Andrew Sheh evoked the importance of mobile gaming to the tech industry, promising to turn FanDuel into the world's foremost gaming platform:
"There is no faster growing and more competitive space in tech than mobile gaming. It is a sector that requires the most innovative solutions to differentiate FanDuel from the competition and I am excited to build FanDuel into the leading gaming platform in the world."– Andrew Sheh, Chief Technical Officer (CTO), FanDuel, Press Release
FanDuel Recently Partnered with New York Yankees
FanDuel's reach over the US sports betting market continues to grow, with the operator revealing at the end of April 2022 that it had become the Official Sports Betting Partner of MLB's New York Yankees. FanDuel will now be allowed to use New York Yankees' branding as a result of the deal.
FanDuel customers can now take advantage of premium VIP hospitality accommodations at Yankee Stadium. Most crucially – FanDuel signage will appear in right-field and rotational signage behind home plate during television broadcasts, which will be a huge boost to the sports betting operator's presence in an already crowded market. FanDuel is one of many operators offering legal sports betting in New York since the legal market officially launched in January 2022.
Chief Marketing Officer of FanDuel Group, Mike Raffensperger, boasted the New York Yankees' world famous brand, while also describing its fanbase as passionate:
"There is no more globally recognized sports brand than the New York Yankees, and as a New York-based company we're delighted to remain partners with our hometown team. One of our company values is to be absurdly fan-focused and there is no fanbase more passionate about their team than Yankees fans which makes this a natural fit."
FanDuel Struck Deal with Maple Leaf Sports and Entertainment (MLSE) in April 2022
FanDuel also clearly has its eyes set on America's neighbor to the north, with both PokerStars and FanDuel striking a partnership with Maple Leaf Sports and Entertainment (MLSE) also in April 2022 – owner of Toronto's National Basketball Association (NBA) and National Hockey League (NHL) teams.
As a result of the deal, FanDuel's renowned sportsbook will become the official sports betting partner of MLSE. And just as with the Yankees deal, FanDuel will receive the right to use MLSE branding in advertising and marketing.
Along with operators such as Bet365 and Unibet, FanDuel received a license to operate in the Canadian province of Ontario earlier this year ahead of the launch of its regulated online gambling market at the outset of April 2022.
FanDuel Canada's General Manager, Dale Hooper, explained that the operator wanted to partner with well-known franchises for its arrival in Ontario's growing gaming market:
"The Maple Leafs, Raptors and Toronto FC are pioneering franchises and major pillars in Canadian sports culture. As we bring FanDuel to Ontario, we want to collaborate with globally recognized enterprises like MLSE to bring unique content experiences to some of Canada's most dedicated sports fans."
Have you enjoyed this article? Then share it with your friends.
Share on Pinterest