Galatasaray and Dynamo Kyiv will be playing a charity football match with the funds raised supporting Ukrainian children. The Turkish club Galatasaray has announced that the match will take place at the Nef Stadium in Istanbul. The football fundraiser will be played under the slogan 'Match For Peace' and take place on April 14th.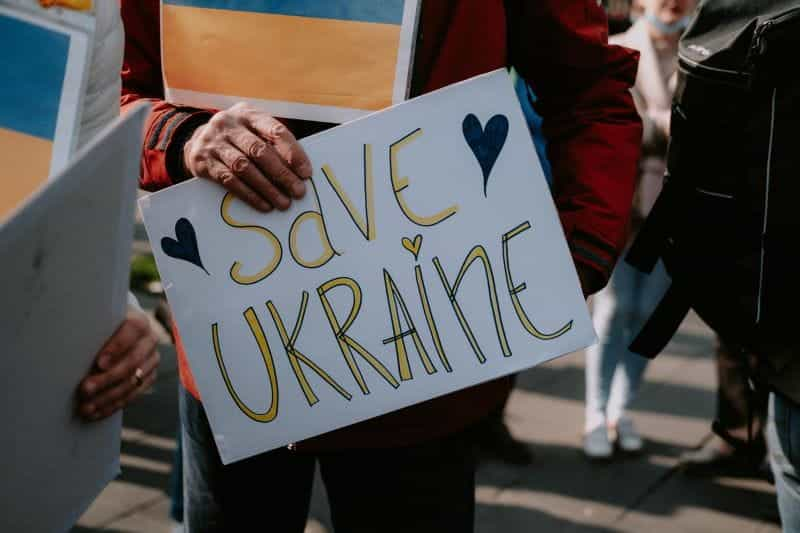 Friendly football for a good cause
Turkish Cup winners Galatasary will be playing Ukraine's famous footballing side Dynamo Kyiv in a match at Istanbul's Nef stadium under a 'Match for Peace' banner. In a show of support for the Ukrainian people, the funds raised from the match will go to support children who have been orphaned through the war as well as other humanitarian causes in Ukraine. Dynamo Kyiv's manager Mircea Lucescu has strong connections with top-flight Turkish football. He has held previous roles as manager of Besiktas and Galatasaray so has spent years working in the country. This Romanian former player also managed the national Turkish Football team. He says that he is very aware of how helpful and generous the Turkish people can be.
Lucescu is reported to have called the situation in Ukraine a nightmare and has said that the purpose of the match is to show support for the people of Ukraine. He said that he believes that "sport is a unifying and restorative element in this pessimistic environment". He is now living back in Romania as a result of the war.
Dynamo Kyiv says that the match is not a one-off. On 12th April they play Legia Warszawa in Poland and they are hoping to line up fixtures with clubs including Borussia Dortmund, Paris Saint-Germain, Barcelona, AC Milan, Ajax, and Basel.
The game in Poland is the first in the series of the club's charity events. All the money raised from ticket sales will be used to support humanitarian issues in Ukraine. There are also expected to be donations made during the broadcast of the match. The money raised will be transferred to the official accounts of the National Bank of Ukraine and Ukraine's Ministry of Social Policy. The funds will be used to feed and accommodate refugees. Support will be available to all people who have had to leave their homes due to the hostilities. It will be used to provide clothing, footwear, medical equipment, and medicines. There will also be provision for basic necessities and one-off financial aid.
Football in Ukraine
Dynamo Kyiv are Ukraine's ruling Premier League champions. Play in the Ukrainian football league was paused after Vladimir Putin's invasion on 24th February for a minimum of thirty days. Traditionally, the League has a winter break, but the play did not restart as scheduled this year. The Dynamo Kyiv team is currently stationed at a training camp in Antalya in Southern Turkey. They had been training there during the winter break and found themselves unable to return home.
They are not the only Ukrainian football club that finds themselves in Antalya. In an interview with The Guardian newspaper Evgeniy Budnik who plays for the Second Division side, Karpaty Lviv was reported as saying that there were four clubs now situated in the area. He said that they arrived there on 11th February for a training camp before the season was due to restart and that they were only supposed to be there for a couple of weeks. However, it was now impossible for them to return to Ukraine and all they could do was to hope for the best. One member of their youth team, Vitalii Sapylo, was reported killed on the 2nd of March as a result of the invasion.
Lucescu and Ukrainian Football
While Lucescu's most recent Ukrainian football success is with Dynamo Kyiv, they were not the first side that he managed in the country. He was hired by Shaktar Donetsk in 2004 which was the start of a long-term project with the club. He led the senior team for twelve years. Under his direction, they won many local titles and became UEFA Champions in 2009. He was the club's most successful coach of all time winning eight Premier League titles, six Ukrainian Cups, and seven Ukrainian Super Cups.
Shaktar Donetsk kicked off their Global Tour for Peace
On Saturday Shaktar Donetsk played their first match since the Russian invasion. They took to the field against the Greek champions Olympiacos at the Karaiskakis Stadium in Athens to an audience of five thousand fans. The players' shirts had the names of the cities affected by the fighting on them. There was a collection of toys for refugee children and a minute's silence was held to remember those who had died in the conflict. The final result saw Olympiacos beat the Ukrainian side, but this match was about so much more than the final result.
This was the first of four matches the Donetsk team will be playing. The next fixture is on the 14th of April against Lechia Gdansk and the players and coaching staff are back at their training ground near Istanbul.
"We want to talk about war and peace in Ukraine through these matches. About the terrible war that Russia unleashed against Ukraine, about the suffering and destruction that this war brought to our country. About peace – the need to end this madness, return to normal life and rebuild the country. Our messages are simple: Stop War in Ukraine and Football for Peace – that says it all."– Sergei Palkin , Chief Executive Officer, Shaktar Donetsk, Shaktar Donetsk website
They will go on to play more friendly matches to raise money. The series of charity matches came about due to the joint efforts of the football club, Sky Up Airlines, and Ukraine's Ministry of Foreign Affairs.
The UN estimates that at least 1,563 civilians have been killed in Ukraine and 2.213 injured. It is feared that the true figure will be much higher. More than 4.27 million people have fled to other countries with millions more internally displaced. There are ongoing massive fundraising efforts in place including Choose Love's Ukraine Crisis Fundraiser which has been supported by the focus of support for the gambling industry.
Have you enjoyed this article? Then share it with your friends.
Share on Pinterest