British charities have benefitted from the Grand National after receiving generous donations from bookmakers. MPs from across the UK were invited by the BGC to place charity bets over the course of the prestigious three-day racing event. Now the industry body has announced that every nominated charity will be gifted £250, following Noble Yeats 50/1 win.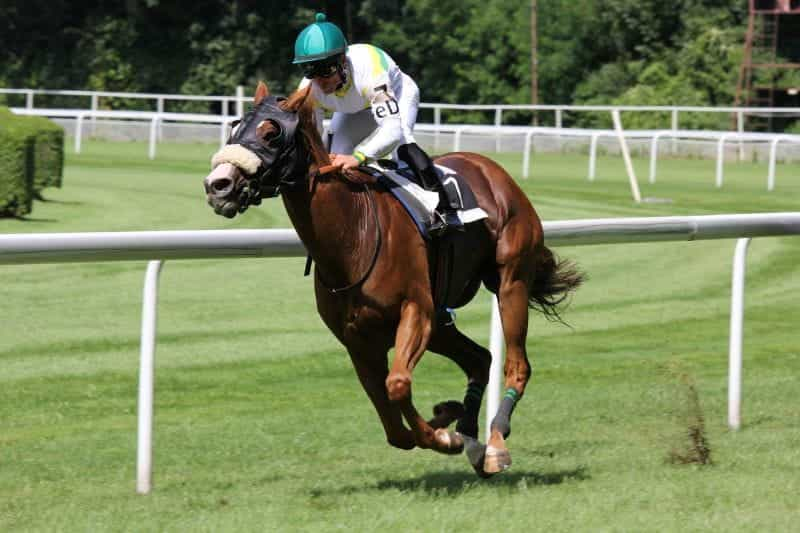 Dramatic Finale
This year's Grand National proved to be one of the most exciting racing festivals of recent years, after coming to a dramatic close last Saturday. Recent years have seen a number of talented amateur riders vie for the £1 million prize, which makes it Europe's most lucrative jump race.
Jockey Sam Waley-Cohen ended his career on a dramatic note, winning the Grand National on his last ever ride. His horse, Noble Yeats, also made the record books, becoming the first seven-year-old horse to win the famous race since Bogskar in 1940. The 50/1 outsider took many by surprise this year, as horses like Snow Leopardess, Minella Times and Any Second Now were all tipped with odds of around 10/1.
Winner Sam Waley-Cohen described the race as a fairytale finale to his career, having previously announced his intention to retire. Noble Yeats mustered up the strength to fend of favorite Any Second Now to the very end, with Delta Work following in third place. Waley-Cohen's win comes as the first amateur victory since that of Marcus Armytage in 1990.
Only fifteen of the forty horses that started out finished the race, which stretches a distance of over four miles and includes thirty fence jumps over two laps. Amongst those to fall were Minella Times, ridden by last year's winner Rachael Blackmore. Blackmore had been favored by many this year, after becoming the first female jockey win the Cheltenham Festival's Gold Cup earlier this year.
2022's festival marked the first Grand National to be attended by spectators in three years, after the pandemic forced racing fans to watch from home. Around 150,000 racegoers attended the three-day event at Aintree, 70,000 of which were lucky enough to watch Noble Yeats win the big race.
BGC Members Donate
An estimated 7.5 million people in the UK tuned in to watch this year's Grand National, with another 600 million racing fans watching from around the world. Betting shops were glad to finally be open again for a Grand National, as 13 million bets were placed by Britons.
Bookmakers were not the only ones to make some profit from the world-famous race this year. Thanks to the efforts of the Betting and Gaming Council, a range of worthy charities received donations worth thousands. The BGC, which represents the UK's casinos, bookmakers and online operators, lead a campaign to encourage politicians to place charity bets on the big race.
More than forty MPs from both sides of the House took up the call to action, visiting their local betting shops ahead of the Grand National. The BGC gave MPs £50 each to back a horse of their choosing competing in the steeplechase, with all winnings going to their named charity.
At the time, the BGC said that it would make a £100 donation to each charity, to ensure that no one missed out. Thanks to increased donations from BGC members Paddy Power, Betfred, Ladbrokes, Coral and William Hill, the BGC has been able to raise that donation up to £250. Charities also received all winnings from the charity bets.
Amongst the charities to benefit were the DEC – Ukraine Humanitarian Appeal. More than 4 million people have fled the country since the beginning of the conflict, and another 7 million are thought to be displaced within Ukraine. A month on since the launch of the appeal, and more than £260 million has been raised to help provide food, water, shelter, healthcare and protection.
MPs that took part in the charity bet included Cabinet Minister and COP26 President Alok Sharma, Shadow Minister for Technology, Gambling and Digital Economy Alex Davies-Jones and former jockey and shadow DWP Minister Guy Opperman.
Protect Bookmakers
The MPs were invited to visit a William Hill, Paddy Power, Ladbrokes, Coral, Betfred or independent betting shop in their local constituency to place the bets. BGC figures show that high-street betting shops in the UK support 46,000 jobs and contribute £1 billion a year in tax to the Treasury. Another £60 million is generated in business rates to local councils.
A study by ESA Retail has also noted that 89% of betting shop customers combine visits to their local bookmakers with visits to other businesses. Roughly 22.5 million adults in the UK bet every month, and Gambling Commission figures show that rates of problem gambling are falling.
Chief Executive of the BGC Michael Dugher hailed the campaign as a success, after millions of punters around the UK enjoyed this year's dramatic race. Following industry body's decision to boost the charity donations, Dugher took the opportunity to praise the role of bookmakers in their local communities. According to Dugher:
"Betting shops are a huge employer and do so much to support hard-pressed high streets and local economies, it was great to see MPs from across the political divide visiting bookies across the country all in aid of good causes."
Dugher went on to describe the 2022 Grand National as a showcase for horse racing and betting, calling on the government to recognize the unique place of betting in the UK's national culture. The government is currently coming towards the end of its review of the 2005 Gambling Act, and a white paper is expected to be published soon.
The Betting and Gaming Council has been particularly vocal on the matter in recent weeks, urging ministers not to introduce affordability checks, which it has described as intrusive, or a ban on promotions and offers. It claims that such changes would undermine the consumer experience and allow the black market to grow.
Have you enjoyed this article? Then share it with your friends.
Share on Pinterest