A former employee of Aspers Casino in London has won more than £74,000 in an employment tribunal. The judge ruled in favor of the cashier's claims that she had been subjected to victimization, unfair dismissal, and age and race discrimination. The tribunal heard incidents including one in which the casino worker was purposefully left out of an after work drinks event.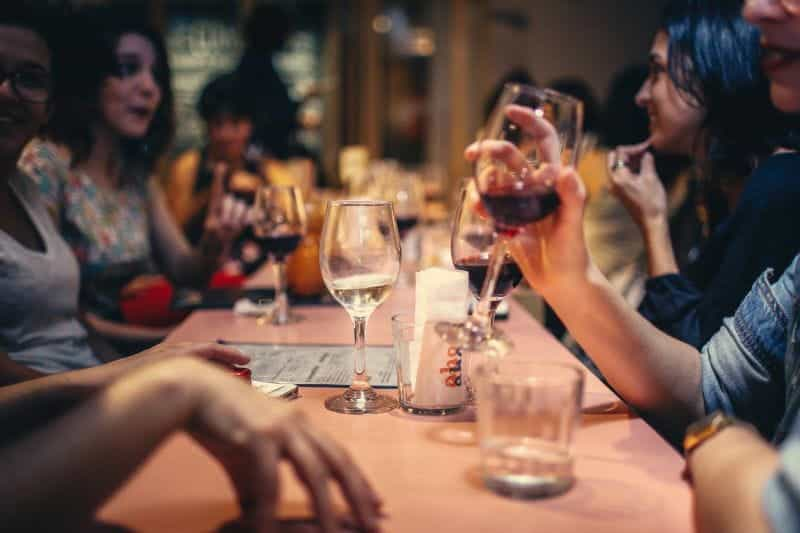 Judge Rules in Employee's Favor
A cashier who was not invited to join colleagues for works drinks has been awarded more than £74,000 in compensation. An employment tribunal ruled that the incident constituted victimization, as the complainant felt shunned by her colleagues.
Rita Leher, aged 51, was an employee at Aspers Casino in Stratford, London. Leher, who has since left the company, reported that other cashiers discussed the social event at length in front of her. However, she found that she was the only one not invited to local cocktail bar Las Iguanas.
Employment Judge Sarah Moor ruled that those who had excluded Leher from the social event had caused her a detriment at work, as she lost the opportunity to bond with her colleagues. Leher had worked at the casino since it first opened in Westfield Stratford City in November 2011.
In addition, Leher won claims of unfair dismissal alongside race and age discrimination. She is of mixed black African heritage, and reported that that fact had affected her chances of promotion at work. The tribunal heard that during her time working at the casino's cash desk, colleagues who were younger and not of black or mixed heritage had received promotions.
Further to this, Leher had on multiple occasions applied for higher positions at the company. Despite her years of experience, Aspers repeatedly rejected and ignored those applications. The casino also failed to respond to her request for a refresher training course, which was instead given to a younger, white employee.
Excluded by Colleagues
The tribunal found that she had been excluded because her colleagues did not want to socialize with her due to her complaints of discrimination. She had previously raised a discrimination complaint against another employee at the casino. She was then threated with disciplinary action if she made further complaints with what the casino described as "insufficient evidence".
In the ruling, which was published on May 18th, Judge Sarah Moor stated that the tribunal was in unanimous agreement that exclusion from discussions at work about a social event amongst colleagues when one would usually be included would subject an employee to detriment at work. Moor continued:
"A reasonable employee would consider that such exclusion was to their disadvantage because they had lost the opportunity to bond with colleagues on that social occasion. The occasion was sufficiently linked to work by the fact that it was amongst work colleagues and was discussed about at work and would provide the opportunity for team bonding."
Following the employment tribunal, Leher was awarded a total of £74,113.65 in compensation. This related to the injury to her feelings, as well as loss of overtime for her claims of unlawful victimization, race and age discrimination, and unfair dismissal. Other claims raised by Leher relating to victimization and holiday pay were unsuccessful.
In the UK, tribunals operate as lower-level courts. Employment tribunals are responsible for hearing claims from those who believe that they have been treated unlawfully by an employer or potential employer. Such claims could include unfair deductions from pay, unfair dismissal or discrimination.
New Ownership
Aspers is the second largest casino in the UK, employing roughly 560 staff. It is home to more than 150 slot machines and 70 live dealer table games. The casino describes its poker room as the biggest in the country. The casino is owned by the Aspers Group, which operates a further three casinos in the UK. These are located in Northampton, Milton Keynes and Newcastle.
Aspers Group will soon be acquired by the New York private equity giant Blackstone Group. It is set to proceed with its $6.3 billion takeover of Australian casino operator Crown Resorts and its three luxury resort properties, after shareholders approved the bid earlier this month. Crown Resorts has had a 50% stake in Aspers Group since 2011.
Crown Resorts agreed to sell the entirety of its organization to Blackstone Group in February, following a year of talks. The Australian operator finally accepted Blackstone's fourth offer, causing stock to rise by two percent at the time of the announcement.
Outside of its Australian operations, Crown operates private members club Crown Aspinalls in the heart of London's West End. Alongside its stake in Aspers group, it also holds a 20% ownership position in high-end hotel and dining group Nobu.
In recent years, Crown Aspinalls has also hit the headlines over claims of discrimination. In November 2021, an employment tribunal ruled that the Mayfair casino had racially discriminated against one of its dealers by accepting a customer's request not to have black dealers at their table. Semhar Tesfagiorgis won her case, which included claims that patrons racially abused staff.
Have you enjoyed this article? Then share it with your friends.
Share on Pinterest