The sports betting and digital gaming company BetMGM has revealed that the operator is now the exclusive Sports Betting Partner of MLB's Houston Astros. This partnership marks BetMGM's first engagement in the US state of Texas. The operator's signage will be featured at Minute Maid Park, including a permanent outfield wall sign and promotional messaging behind home plate.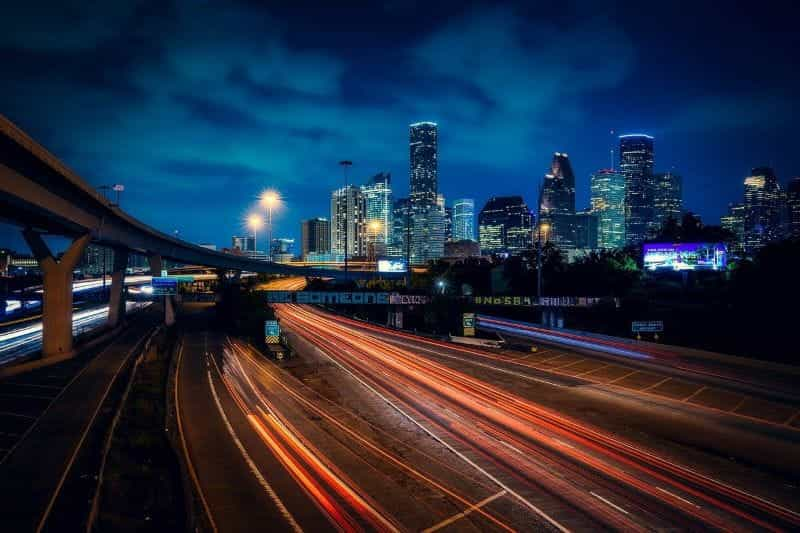 Astros Fans Can Enjoy VIP Experiences thanks to BetMGM Partnership
The world-famous sports betting and digital gaming brand BetMGM has recently announced that the operator is now the exclusive Sports Betting Partner of MLB's Houston Astros, marking BetMGM's first partnership in the US state of Texas.
As part of the deal between the two, BetMGM signage will be prominently displayed at Houston's Minute Maid Park. This will include the likes of a permanent outfield wall sign, as well as rotational promotional messaging behind the stadium's home plate.
In return, Astros fans will be able to take part in a variety of VIP experiences exclusive to BetMGM customers, such as throwing out the first pitch, on-field access to batting practice, and VIP getaways for away games, along with many other opportunities. BetMGM and the Astros also will work together to offer special betting promotions for BetMGM customers in Louisiana.
BetMGM currently operates in 23 markets, serving both retail and mobile offerings to its large customer base. The BetMGM Sportsbook and BetMGM Casino apps are accessible on both iOS and Android, as well as via desktop.
Deal Arrives As Texas Considers Legalizing Sports Betting
On the occasion of the Houston Astros and BetMGM partnering together, BetMGM CEO Adam Greenblatt explained that the team is a significant addition to the operator's portfolio, being crucial to its continued expansion in the American South:
"The Houston Astros are a monumental addition to our portfolio of strategic partnerships with professional sports teams across the U.S. The organization's passionate fan base will be key to the growth of BetMGM throughout the South as we look for new ways to engage fans with unique experiences that go beyond the game."– Adam Greenblatt, CEO, BetMGM, Press Release
For their part, Giles Kibbe, Senior Vice President, General Counsel for the Astros, greatly welcomed the nascent partnership with BetMGM, claiming it would help the team better engage with its fans:
"We are looking forward to our partnership with BetMGM. As we continue to strive for new ways to add to the fan experience, this partnership will provide another way for the Astros to engage with our fans."– Giles Kibbe, Senior Vice President, Houston Astros, Press Release
The move comes in the wake of efforts to legalize sports betting in Texas, which is the home state of the Huston Astros. There is speculation that the state's sports betting market would instantly become one of the largest in the US in the event that it becomes legal.
BetMGM Launched Sports Betting in Illinois in March 2022
Meanwhile, BetMGM finally launched its long-awaited sports betting product in the Midwestern state of Illinois back in March 2022, allowing players in the state to place pre-game, live in-play, futures and parlay wagers on a selection of sports leagues and events.
Its mobile sports betting app is integrated with its proprietary BetMGM Rewards program, a revamped loyalty program that launched in January 2022. This enables players to earn reward points with every wager they place.
Sports bettors can later exchange these points for accommodation and experiences at MGM Resorts properties all across the US, such as the Bellagio and MGM Grand in Las Vegas, Nevada, and the Borgata in Atlantic City, New Jersey.
Illinois is one of the country's largest sports betting markets, causing BetMGM chief executive Adam Greenblatt to describe the operator's entry into the state as a watershed moment:
"This launch marks a significant milestone for BetMGM as we enter one of the country's biggest sports betting markets. We look forward to working with the state of Illinois to bring its passionate sports fans a new, innovative and unique sports betting experience."
SportsGrid and BetMGM Partnered Together in February 2022
BetMGM is signing partnerships left and right – having signed an exclusive strategic partnership with the sports wagering streaming platform SportsGrid in February 2022. As a result of the deal, BetMGM content will become integrated within SportsGrid's original live programming.
This content will include the likes of BetMGM's brand, odds and promotions. For its part, SportsGrid will also receive access to BetMGM's trading team and brand ambassadors with the intention of creating insider content for its network.
SportsGrid co-founder and president Louis Maione hailed BetMGM as an industry leader, emphasizing that its brand name would help the service better cater its passionate community:
"We are proud to deliver real-time BetMGM data and intelligence to millions of sports fans. This relationship with a recognized leader in the industry helps us better super-serve the gaming community and further cements our position as the premier sports gaming and lifestyle network."
BetMGM also launched the Borgata Bingo app in the East Coast state of New Jersey back in December 2021. Matthew Sunderland, vice-president of gaming at online casino operator BetMGM, believes the Borgata Bingo app will help grow the Borgata brand online:
"Borgata Bingo provides players with an engaging digital gaming experience – one that builds upon the fun of live, in-person bingo. We're pleased to introduce this first-of-its-kind platform as we further expand the Borgata brand online."
Have you enjoyed this article? Then share it with your friends.
Share on Pinterest