Popular bookmaker Betfred's US division has revealed that it has stepped into an exclusive partnership with the Ohio National Football League (NFL) team the Cincinnati Bengals. As is par for the course in such a deal, Betfred will become the football team's official sports betting partner. Fans can also expect engagement activations, promotions and free-to-play gaming opportunities.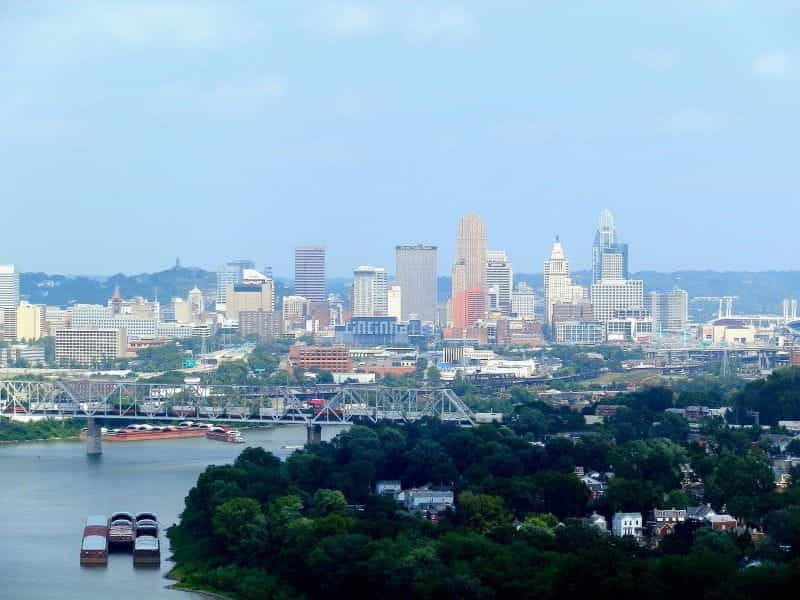 Betfred Also Holds Plan to Launch Mobile Sports Betting App in Ohio
The National Football League (NFL) team the Cincinnati Bengals, located in the US state of Ohio, has stepped into an exclusive partnership with the North American branch of the popular bookmaker Betfred. As a result of the multi-year deal between the two, Betfred will take on the role of the team's official sports betting partner.
Though that is far from all: Bengals and sports betting fans can expect the partnership to also boast a selection of fan engagement activations, promotions, and free-to-play gaming opportunities.
Curiously enough, Betfred also holds plans to unveil a mobile sports betting app in Ohio, provided that it receives the appropriate licensing and regulatory approvals. The Buckeye State is finally set to open its legal sports betting market on January 1st, 2023, after much deliberation.
In light of the market's imminent launch, the Cincinnati Bengals already applied for a sports betting license in the state of Ohio in July 2022, marking the first professional sports team to submit an application. This would make the team a type-A sports gaming proprietor, enabling it to offer an online product – provided, of course, it actually receives the license.
Bengals Have Been Looking for New Ways to Engage with Fanbase
Speaking on account of the nascent partnership between Betfred and the Cincinnati Bengals, Bengals vice president and chief marketing officer Brian Sells explained that the team is constantly on the lookout for new and innovative ways to engage with its passionate fanbase:
"The Bengals continue to look for exciting new ways to enhance the fan experience and this partnership will provide additional opportunities to engage with our fans. We look forward to working with Betfred to create fun, fan-focused activations that add to the excitement on gameday."– Brian Sells, Vice President and Chief Marketing Officer, Cincinnati Bengals, Press Release
For its part, Betfred Group chief operating officer Mark Stebbings cited the partnership as an exciting change for the bookmaker to expand its footprint in the United States' betting market, claiming that the Bengals are a premier sports franchise:
"This is an exciting opportunity to partner with the Bengals as we continue to expand Betfred across the US and into Ohio with the launch of sports betting in the near future. The Bengals are a premier franchise with a passionate fanbase and a history of innovation that aligns with our brand. We look forward to engaging with fans across the state as we introduce them to unique betting promotions and content throughout the year."– Mark Stebbings, Chief Operating Officer, Betfred Group, Press Release
Betfred Recently Partnered with Long Shot's in Maryland
In other very recent Betfred news, the company's sports betting division, Betfred Sports, revealed in July 2022 that it had signed a market access deal in the state of Maryland with the off-track betting operator and restaurant known as Long Shot's.
Thanks to the deal, Betfred can now offer both retail and online sports betting to sports betting fans currently residing in the Old Line State. The first move? The establishment of a temporary retail sportsbook right adjacent to the Maryland Jockey Club's off-track betting facility, which is situated within Long Shot's.
The temporary facility hopes to launch in time for the 2022 National Football League (NFL) season, which kicks off in September 2022. But the partnership doesn't stop there. There are further plans for a permanent sportsbook facility featuring a video wall, theater-style seating, and food and beverage facilities, currently scheduled to launch early next year in 2023.
Long Shot's chief executive Alyse Cohen explained that the betting operator was deeply excited to be joining forces together with Betfred:
"We were at the forefront of bringing sports betting to Maryland and specifically to Frederick. We are thrilled to open a sportsbook at Long Shot's in partnership with Betfred Sports. We are proud that Long Shot's is one of the premier off-track betting locations in the State and we look forward to achieving similar success with sports wagering."– Alyse Cohen, Chief Executive Officer, Long Shot's, Press Release
Bally's Joined Forces with Cleveland Browns in May 2022
As for other developments in the world of the NFL, Bally's Interactive stepped into the ring in May 2022 by entering into a long-term partnership with American football team the Cleveland Browns – also based in the state of Ohio.
In what is standard procedure for such deals, Bally's will become an official sports betting partner of the renowned football team, just in time for the launch of the state's sports betting market on January 1st, 2023.
Speaking on the news, Dave Jenkins, Haslam Sports Group executive vice president and chief operating officer at the Cleveland Browns, brought attention to Bally's fan-driven approach to how it conducts its business:
"In addition to their incredible resources and expertise, Bally's Interactive has the fan-first mindset that is consistent with our focus and pivotal to creating successful, fully integrated sports betting experiences, and we look forward to supporting Bally's efforts to provide these innovative opportunities to Browns fans and all sports fans in Ohio in the near future."
Have you enjoyed this article? Then share it with your friends.
Share on Pinterest