William Hill CEO Ulrik Bengtsson has announced that he is stepping down from his role at the company. After four years at the helm, Bengtsson will hand over the reins to CEO of 888 Holdings, Itai Pazner. The news comes as 888's takeover of William Hill nears completion. Bengtsson's tenure oversaw a number of landmark deals that would change the future of William Hill.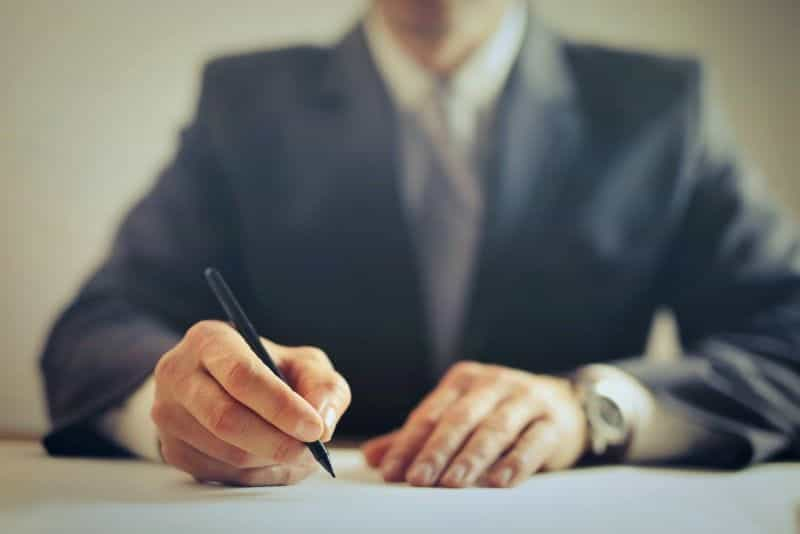 Acquisition Almost Complete
The CEO of UK sportsbook William Hill has revealed that he will be stepping down from his position at the company. Ulrik Bengtsson will leave William Hill as it finalizes its sale to rival sportsbook 888 Holdings. The acquisition is expected to be completed on July 1st.
Bengtsson issued a statement to investors announcing his departure. Bengtsson joined William Hill as Chief Digital Officer in 2018. Just a year and a half later, he was appointed as CEO, taking over from predecessor Philip Bowcock.
Ulrik studied at Dalhousie University in Halifax, Canada. His career includes a number of top CEO positions at leading companies, including Telenor Mobile, Viasat Broadcasting, Betsson AB and Betsson Malta. As well as being an expert in digital strategies, Bengtsson is a keen linguist. He speaks Swedish, English, Danish, Norwegian and German.
Speaking to shareholders, Bengtsson explained that it is the right time for him to leave the company. 888 Holdings is on track to complete its acquisition of William Hill at the end of the week. The departing CEO described the sale as an opportunity that will benefit both businesses. Bengtsson added:
"With the on-sale to 888 Holdings due to be completed later next week, the time is right for me to say goodbye to William Hill and to hand over to Itai Pazner, CEO of 888 Holdings."
Bengtsson continued, saying that he is proud of what he has achieved at William Hill over the last four years. Starting out with the company in 2018, he set out to diversify William Hill internationally. The acquisition of Mr Green in 2019 paved the way for the creation of William Hill International.
Deal Terms Revised
Bengtsson's tenure has also included the successful £2.9 billion takeover of William Hill by Caesars Entertainment. The acquisition was agreed in September 2020 and completed in April 2021. Caesars saw off a rival bid from Apollo Global and a legal challenge from HBK Investments, taking on all the bookmaker's assets.
However, Caesars Entertainment was clear in its intentions from the outset. It bought William Hill for its vast wealth of sports betting experience, which it wanted to use to leverage its position in the emerging US sports betting market. The acquisition has allowed Caesars, one of the biggest casino resort firms in the US, to diversify its offerings.
Shortly after completing the purchase, Caesars began prospecting for buyers of William Hill's international assets. It retained the firm's US assets, selling the sportsbook's UK and European business. In September 2021, a deal was struck with 888 Holdings for £2.2 billion, promising to create one of the largest betting and gaming operators in the world.
In April of this year, the terms of the deal were revised due to changes in economic conditions over the last two years. The enterprise value was revised down to between £1.95 billion and £2.05 billion. The deal has also been affected by an ongoing license review being carried out by the Gambling Commission. The regulator uncovered a number of social responsibility and anti-money laundering failures, which William Hill is working on redressing.
It is expected that the license review will incur losses for the group, although 888 remained confident that the acquisition will enhance its earnings immediately. William Hill could be made to pay a fine to the gambling watchdog after providing incorrect Covid-19 data earlier this year. In March, 888 also found itself on the wrong side of the law, and was subsequently fined a staggering £9.4 million by the Commission.
Revenues Down
When 888 Holdings' acquisition of William Hill is completed on July 1st, it will have gained a business unparalleled when it comes to experience in the sports betting market. William Hill has been operating for 88 years. As well as William Hill's international assets, 888 will also take on popular online gambling brand Mr Green.
Incoming CEO Itai Pazner took the opportunity to thank Bengtsson for his accomplishments at William Hill. Pazner has headed up 888 since 2019, and previous roles include Senior Vice President of B2C Ltd. Pazner stated:
"Ulrik can rightly be very proud of building such a strong team, and as we look forward to combining the businesses, I am excited about the opportunities for the enlarged business, supported by top-quality management talent from both businesses."
The acquisition will also mark the first time that 888 has diversified into retail bookmaking. It will take on William Hill's legacy of around 1,400 high-street betting shops. Despite the growth of online sports betting, Bengtsson said that retail is an area that 888 is fully focused on. In recent years, William Hill has invested considerably in its shops to include new technologies and elevate customer experiences.
888 published a trading update earlier this week, warning that revenues for the first half of the year would be impacted due to new safer gambling measures as well as its temporary exit from the Dutch market. It compared revenues of £430 million for the same period in 2021, to projected revenues of around £335 million this year.
The operator added that it expects William Hill's revenue for the 26 weeks to June 28th to come in at around £630 million. It said that while the company benefitted from the reopening of retail, this was offset by new regulatory measures and market conditions.
Have you enjoyed this article? Then share it with your friends.
Share on Pinterest