The UK's Gambling Commission has suspended the license of online operator bet-at-home. The regulator is conducting a review into the German gambling firm, following concerns that it has been carrying out activities' contrary to the 2005 Gambling Act. Amongst the issues being investigated are suspected anti-money laundering and social responsibility failures.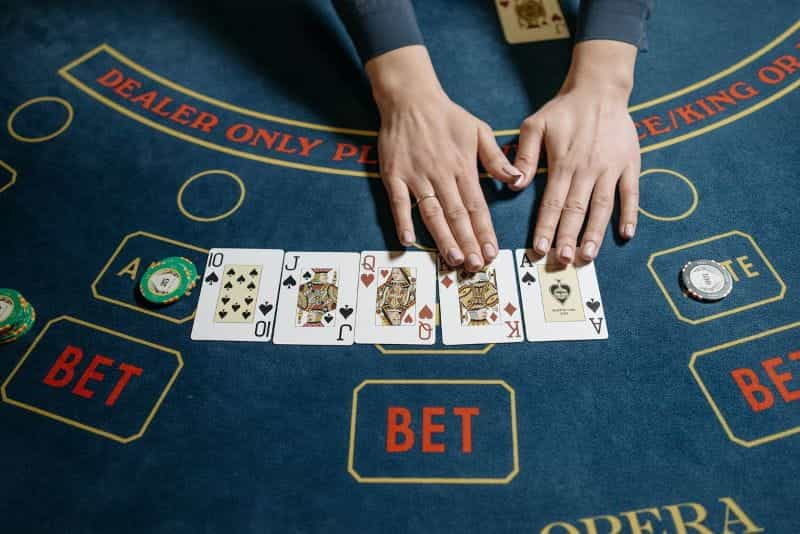 License Under Review
Bet-at-home is the latest online operator to have been struck down by the UK's gambling watchdog. The Gambling Commission has suspended the company's license with immediate effect, while it carries out an investigation into its activities. Amongst its wide array of products are an online casino, live sportsbook, esports betting and virtual betting.
Announcing the suspension, the Commission revealed grave concerns around bet-at-home's conduct. It suspects that the online operator has not been acting in accordance with the 2005 Gambling Act, nor with the conditions of its license. As such, there are questions over whether bet-at-home is suitable to continue with its licensed activities.
The regulator has not gone into detail over what bet-at-home may have done wrong, but its actions are severe enough to warrant the immediate suspension of its license. Amongst the suspected failures that the Gambling Watchdog is investigating are social responsibility and anti-money laundering shortcomings.
The Commission has not specified when it might lift the suspension, but a decision is likely to be reached once it has completed its review, which is being carried out under section 116 of the 2005 Gambling Act. Until then, it has made it clear that it expects bet-at-home to treat its customers fairly and to keep them fully informed of any developments that may impact them.
Whilst bet-at-home's license is suspended, the online operator cannot offer any of its gambling products to consumers in the UK. Bet-at-home's website has remained online, with a notice to UK players displayed on its front page. It explains that players cannot register, bet or deposit money at bet-at-home's sites at the moment.
Those who are already registered with the operator can access their accounts and withdraw funds. Bet-at-home has assured customers with active bets that any pending winnings will be credited to their accounts. Those in need of support or clarification can reach out to bet-at-home via email or the site's live chat.
Revenues Down
Bet-at-home has three domain names registered with the Gambling Commission, which are uk.bet-at-home.com, www.bet-at-home.co.uk and www.bet-at-home.com. It holds three remote licenses in the UK for casino activities, real event betting and virtual betting. All of these activities have been suspended until further notice.
Bet-at-home has also suspended its GB Affiliate program, although head of marketing Alessandro Manzella has stated that the online operator does not plan on exiting the GB market. Manzella declined to comment further on the Commission's suspension of its license.
Bet-at-home is a European online betting and gaming firm that was first founded in 1999 in Wels, Upper Austria. The popular operator was initially focused on online sports betting, before expanding into online casinos in 2005. Over the following years, a flurry of new platforms was launched, including poker and live betting.
Just five years after its launch as a limited company, bet-at-home was transformed into a joint stock corporation and listed on the stock exchange. Bet-at-home is now part of the BetClic Everest SAS Group, a leading French online operator currently based in Malta.
Bet-at-home.com AG is based in Düsseldorf, with many activities overseen by offices in Malta and Gibraltar. In 2021, the gross gaming revenue of its online sportsbook totaled €56.5 million. In 2020, its online gaming GGR stood at €2.8 million.
The suspension of the online operator's UK license comes at a critical time for bet-at-home. It is currently focused on recovering financially from the effects of the COVID-19 pandemic, which saw its revenue decline by 54% during the first quarter of this year. It maintains that its performance is indicative of a strong start to the year, although its EBITDA was also at a loss of €1.4 million.
Bet-at-home is also having to adapt to changes in its home market, where the Fourth Interstate Gambling Treaty (GlüNeuRStv) has come into effect. The landmark legislation was introduced with the aim of expanding online gaming in Germany, although some of the stricter aspects of the treaty have proved controversial.
Gambling Commission Cracks Down
The suspension of bet-at-home's license marks the first major regulatory action since the Commission ordered outgoing National Lottery operator Camelot to pay a fine of £3.15 million. The penalty related to failures linked to the National Lottery's mobile app which impacted thousands of players.
An investigation carried out by the regulator found that the app had incorrectly told 20,000 players that their tickets had lost, when they had in fact won. Another failure saw the app charge and provide players with two tickets, when they had purchased just one.
The most concerning error related to the app sending out marketing materials to customers that self-excluded through Gamstop or had been identified by Camelot as showing indicators of gambling harm. While Camelot had sought to rectify these failures, it is not the first time that the group has faced hefty fines from the Gambling Commission.
In 2009, it was fined £3 million after failing to investigate a fraudulent prize claim facilitated by one of its employees. In 2018, app failures similar to those uncovered earlier this year resulted in a fine of £1.15 million. This year has proved trying for Camelot, as it lost its stronghold over the National Lottery's license to European operator Allwyn.
Last month, Gambling Commission CEO Andrew Rhodes spoke about the UK's position in the global gaming industry at the Westminster Media Forum Gambling Regulation Conference. He cited further instances of customers that have been failed by gambling operators, and how the regulator is seeking to ramp up its enforcement work.
The Gambling Commission is currently waiting on the government to publish a white paper following its extensive review of the 2005 Gambling Act. The white paper could see a swathe of stricter legislation brought in to tackle gambling harms and other issues that the industry is facing. However, the recent resignation of gambling minister Chris Philp and the resignation of the Prime Minister will likely delay the publication of the paper even further.
Have you enjoyed this article? Then share it with your friends.
Share on Pinterest