Celebrities and sports stars are to be banned from appearing in gambling adverts in the UK. The move has been announced by the Committee for Advertising Practice as part of tough new rules designed to protect young and vulnerable people from gambling harms. The Betting and Gaming Council has welcomed the decision, which will come into force in October.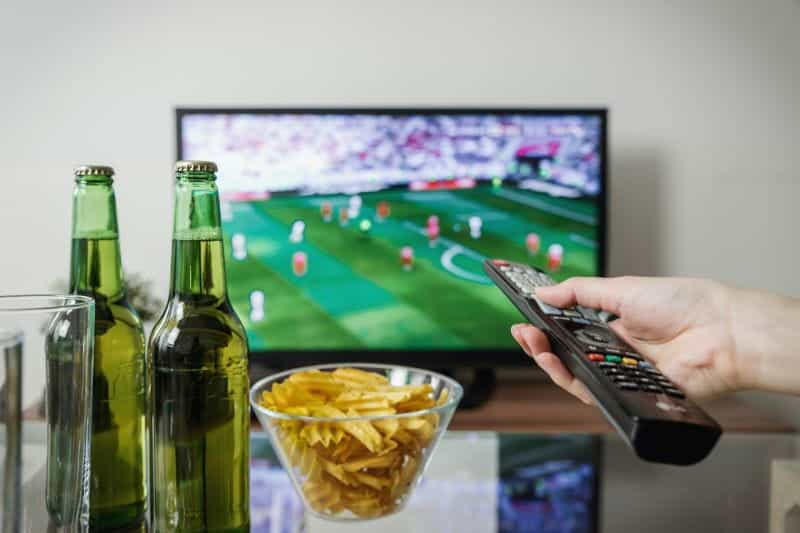 Stricter Rules
The UK's Committee for Advertising Practice has unveiled a series of tough new rules on gambling ads, to be brought in before the end of the year. As part of the advertising body's commitment to safeguarding young people and vulnerable audiences, operators will face a new set of restrictions when it comes promoting themselves.
According to the new rules, which will come into place this October, gambling and lottery adverts must not "be likely to be of strong appeal to children or young persons, especially by reflecting or being associated with youth culture". It marks a change from the existing rules that state that gambling ads must not be of "particular appeal" to children.
The change to the rules means that content, be it imagery, themes or characters, that appeal strongly to under-18s will be prohibited from being included in gambling adverts. Leading sports figures, celebrities and social media stars will no longer be allowed to appear in betting, casino or lottery ads, even if they also appeal to adults.
The updated rules will pose a significant restriction on how gambling operators are able to market themselves, reducing the range of imagery and references that can be used to appeal to audiences. According to CAP, this will decrease the potential of gambling ads to appeal to under-age viewers.
Advertisers have until October 1st to adapt to the incoming changes. Announcing the tough new rules, CAP Director Shahriar Coupal reiterated the organization's commitment to protecting young and vulnerable audiences. Coupal went on to add:
"The days of gambling ads featuring sports stars, video game imagery and other content of strong appeal to under-18s are numbered. By ending these practices, our new rules invite a new era for gambling ads, more particular to the adult audience they can target and more befitting of the age-restricted product they're promoting."
Safeguarding Young Viewers
CAP has given a number of examples to highlight the kinds of adverts that will no longer be allowed under the new rules. These include ads that feature topflight footballers and footballers with a considerable following amongst under-18s. Other sportspeople popular amongst under-18s, including those with significant social media followings from teenagers would also be prohibited.
Neither will references to video game content or gameplay popular with children and teenagers be allowed. Earlier this month, ministers raised concerns that video game loot boxes are encouraging children to gamble. Minister for Media, Data and Digital Infrastructure Julia Lopez gave gaming firms an ultimatum to self-regulate, otherwise the government may be forced to intervene.
Famous faces from reality shows that are popular with under-18s, such as "Love Island", will also be prevented from appearing in gambling ads. A former competitor from the show, Chris Hughes, is a brand ambassador for Coral Racing. Under the new rules, that partnership would have to be cut.
There are numerous other ads currently on air that will be affected by the rule change. These include Paddy Power's ad featuring Arsenal and West Ham player Jack Wilshere, and former Tottenham Hotspur manager and "I'm a Celebrity… Get Me Out of Here!" winner Harry Redknapp's ads for BetVictor.
The change has come at a time when advertising methods used by the gambling industry are coming under increasing scrutiny. Campaigners and MPs have raised concerns that young people are being incited to gamble before they are of age and that high levels of advertising have normalized gambling to an extent that could prove harmful.
The government is currently reviewing its gambling legislation, and is expected to publish a white paper outlining new rules in May. Amongst the big changes that are to be expected are a ban on gambling firms sponsoring football shirts, curbs for online casino VIP schemes and bolstered player protections.
Backed By BGC
CAP's decision has largely been welcomed, including by industry body the Betting and Gaming Council. BGC boss Michael Dugher has said that the changes will build on industry-led measures to drive up standards and improve player protections in advertising.
According to the BGC, measures voluntarily brought in by gambling firms themselves have already made significant headway in tackling the high rates of gambling ads seen by children. Its members introduced age gating rules for advertising on social media platforms, which it says has effectively restricted the ads to users aged 25 and over for most sites.
Another voluntary measure, the whistle-to-whistle ban, has reduced the number of ads seen by young people watching live televised sports by 97%. Introduced in 2019, it prevents gambling adverts from being aired during live sports before the 9pm watershed.
However, that claim has been questioned by gambling reformists, as gambling advertising is often still clearly visible on player shirts and pitch-side cladding. Chairman of Peers for Gambling Reform, Lord Don Foster, would like to see further measures taken to block all gambling ads from reaching children.
Foster has called on the government to ban all links between sports and gambling, including inducements such as free bets. He has also suggested that direct marketing to individual gamblers should be stopped and that all forms of gambling advertising should be reduced.
The BGC says that it takes a zero-tolerance stance on underage gambling, and is committed to taking the toughest possible action to prevent it. However, it has previously warned that if the government cracks down too hard on the industry, it could have unforeseen consequences.
It warned that black market gambling firms, which operate without licenses or player protections, could stand to benefit from stricter gambling legislation. This could put gamblers at risk of further harms and undermine the valuable financial contribution that the industry generates for the economy.
Have you enjoyed this article? Then share it with your friends.
Share on Pinterest