Last weekend's season-opening Bahrain Grand Prix saw Ferrari claim their first race win in two-and-a-half years. Charles Leclerc easily converted pole position into a race victory. For good measure, he also set the fastest lap of the race to claim a maximum haul of 26 World Championship points.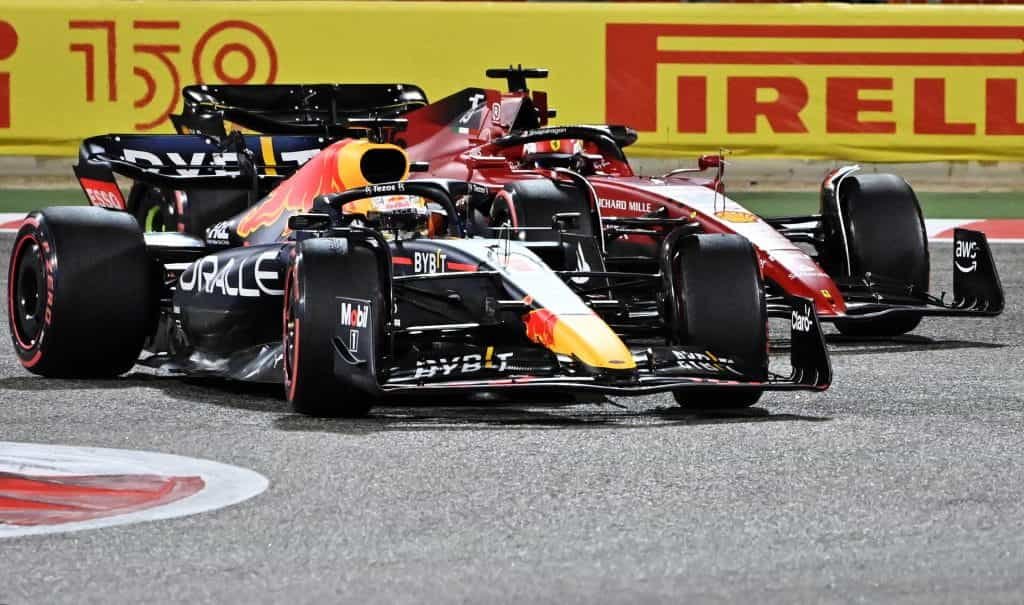 However, Max Verstappen chased hard in his Red Bull. The Dutchman briefly took the lead on a few occasions during a mid-race battle. Initial reports blamed a faulty fuel pump for his retirement from the contest when just three laps remained.
2021 Saudi Grand Prix Was a Demolition Derby
On Friday, the Formula 1 circus rolls into Jeddah for the Saudi Arabian Grand Prix. The Jeddah Corniche Circuit made its Formula 1 debut less than four months ago when it hosted the penultimate round of the 2021 season.
That race went to Lewis Hamilton. It is remembered as an ill-tempered and chaotic race where the Brit and title rival Max Verstappen collided on the track in dubious circumstances.
With five cars failing to reach the checkered flag – all through collisions or accident damage – this was one of the most attritional races of the year.
No Safely Cutting Corners
Jeddah Corniche Circuit is a fast street circuit with long flat-out sections and several high-speed corners. Any mistakes on this barrier-lined track will almost certainly be race-ending.
There are plenty of places to make mistakes too. The new venue features the most corners of any circuit on Formula 1's 2022 calendar. There are 27 in total – 16 left-handers and 11 right-handers. Many are 'blind'.
In 2021 incidents and accidents resulted in a safety car period, two race pausing red flags, and an additional four virtual safety car periods that are used to slow the field dramatically.
Will the Bahrain Form Translate?
Predicting a winner at this circuit – where collisions are always possible and an ill-timed safety car could scupper a driver's race strategy – is not easy.
Bahrain and Saudi Arabian form should mirror one another on the grounds of both races staged at night with similar temperatures. However, comparisons end there. Saudi Arabia is a significantly faster and smoother track.
Last year's average speed for pole position in qualifying was 252 kilometers per hour. Prior to last weekend's race, the average winning speed of the Bahrain Grand Prix was under 200 kilometers per hour.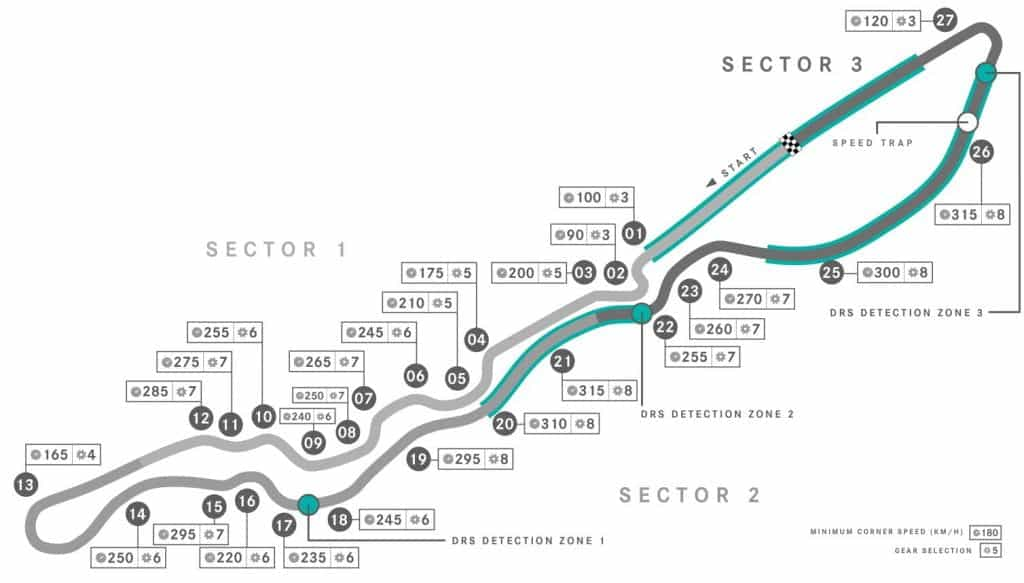 Jeddah Corniche Circuit will require considerably fewer gear changes than Bahrain – 42 in total in 2021 – consequently, more time will be spent at full throttle. Up to 80 percent of the lap distance.
What Is the Current Formula 1 Pecking Order?
Unquestionably Red Bull and Ferrari currently have the fastest cars. Lewis Hamilton was fortunate to snatch third in Bahrain, but a late safety car and Verstappen's demise flattered the capabilities of his Mercedes.
The German team will doubtlessly get to the bottom of the issues that see them someway adrift of their rivals in the performance stakes. For now, Mercedes are clear third best.
Leclerc outperformed his Ferrari teammate, Carlos Sainz, throughout last weekend and there is no reason to expect that superiority to change.
What Does This Mean for the Ferrari vs Red Bull Fight?
The big question is, can the famous Prancing Horse contain the Red Bull for a second successive race weekend?
Experts such as Martin Brundle and Ralph Schumacher – talking on the UK and German Sky Sports Formula 1 channels – have both indicated their belief the Red Bull is the faster car in a straight line.
Speed trap timings support the theory in spades. While Max Verstappen hit the Bahrain ray timer at a top speed of 327.9 kilometers-per-hour, Charles Leclerc's best was over 25 kilometers-per-hour slower.
This suggests the current Ferrari will prosper on higher downforce circuits where the focus is on cornering. Conversely, Red Bull will be happiest on circuits where flat-out speed is the overriding factor.
And the Winner Is…
Jeddah Corniche Circuit may have 27 corners, but the bulk are taken at high speed. Drivers will only encounter six braking events and four of those are under 2 Gs.
This lack of tight cornering – incidentally, Ferrari's strength appears to be accelerating out of corners – should theoretically work against the Italian team on Sunday.
But Red Bull will embrace the opportunity to take time out of their rivals on the long Saudi straights. Consequently, Red Bull's number one driver, Max Verstappen, appears to be the man to beat.
Of course, with both Red Bulls failing to complete the full race distance in Bahrain – fuel starvation issues were initially blamed – those backing Max Verstappen at the 6/4 currently available with the the best online betting sites, will be on tenterhooks for all 50 laps of the Saudi Arabian race.
Have you enjoyed this article? Then share it with your friends.
Share on Pinterest