The Swedish gambling company has said that it has had a challenging start to 2022 in its recently published Interim Report. Net revenues have also been affected by regulatory developments. The report which covers the period January – March 2022 showed that both revenues and earnings were down in the first half of the quarter.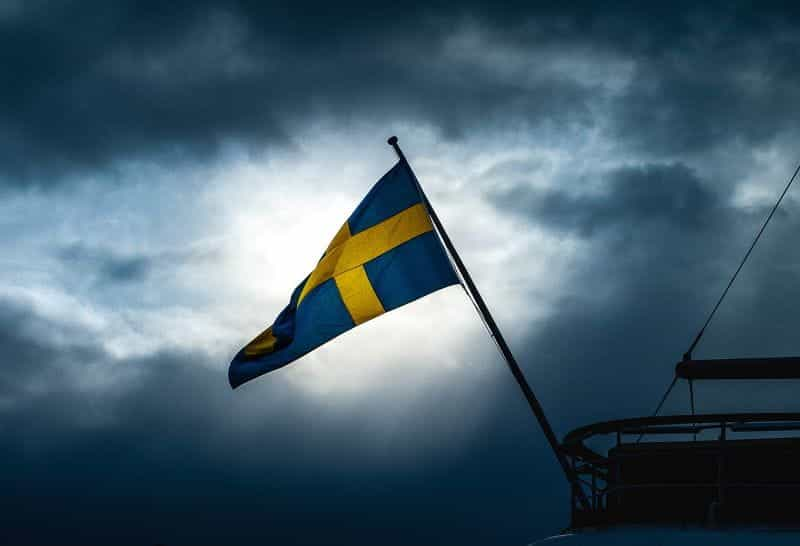 Revenues Down by Three Percentage Points
The report showed that net gaming revenues for the group were recorded as SEK 1935 million which is a fall of SEK 63 million. This is a fall of three percent. The earnings have been affected by the impact of the Covid 19 pandemic and the introduction of deposit limits aimed at reducing gambling harms. Two out of three areas of the business saw negative growth for the period compared with the same period last year.
The overall operating profit was SEK 595 million, a fall of 0.4%. This shows that the profit margins were not as badly affected as the drop in revenue might have indicated. The operating margin was thirty percent compared to thirty-one last year. It is difficult to draw a comparison between the two years, however, as the 2021 figures included the voluntary repayment of support for short-term work.
How Did Covid-19 Restrictions Affect Business in Quarter One?
Svenska Spel was heavily impacted at the start of the year when the pandemic meant that many sporting events were canceled and venues were restricted to the public.
Sweden had previously stood out amongst European countries for its hands off approachto public health measures and lockdown. However, by the beginning of the year, it was experiencing its fourth wave and the Head of The Swedish Public Health Agency declared that the country was in an "extreme situation".
From January 14th bars and cafés had to close at 11pm and groups were limited to eight people per group. The country did not ever go into a full lockdown and had relied on citizens' sense of civic duty to control infections. The emphasis was placed on individual responsibility rather than government health measures. The restrictions were subsequently lifted on 9th February. Sports and Casino were down by 14%.
Increased Measures to Tackle Problem Gambling
Svenska Spel was keen to point out that the drop in revenues was not only due to the restrictions but also because they had strengthened gambling responsibilitymeasures. These measures were introduced to ensure that customers do not gamble more than they can afford to lose with particular emphasis on the care of younger gamblers.
There had previously been a good deal of concern about how the pandemic might have impacted on problem gambling.
The report focused attention on the need for customers not to gamble more than they are able to afford. Svenska Spel said that it had adjusted the games' limits and reassessed the sustainability of customers with high deposit limits. They had also focused particularly on gamblers in the younger age groups. They highlighted that young gamblers are potentially at a higher risk of gambling problems and said that game limits are a good tool to curb potential problems.
Bar Business Down but Casino Business Up
The Lucky Bar area of the business was down by six percent on the same period last year. These figures are skewed however by Easter in 2022 falling outside of the first quarter which it had done in 2021.
The Casino Cosmopol and Vegas business division actually increased their net gaming revenues by seventy-seven percent. As the group's Casinos had been completely closed in the same quarter last year, even the restrictions in place this year could not produce as bad a result as last year. Since February 9th Casino Cosmopol had been able to extend its opening hours and gradually returned to a more normal trading environment.
What Else Did the Report Say?
The report also highlighted that Svenska Spel has extended its agreement with the Swedish Football Association until 2028. The company received the Swedish Championship gold award for its work with Employer Branding this year.
Svenska Spel paid out more than SEK 204 million in the period across lottery and number games. There were sixty-two million prizes awarded. There were twenty-three million wins on the Swedish football pools, Stryktipset. Tips-SM had 49,752 people registered to play and 2,918 teams. The Eurojackpot saw the number of draws per week increase from one to two and the jackpot was raised from SEK 900 million to SEK 1.2 billion.
Who Are Svenska Spel
Svenska Spel came into being in 1997 when Tipstjänst and Penninglotteriet merged. They have a subsidiary company, Casino Cosmopol, which started up in 2001. The group employs around 1,400 people. Their brands include Lotto, Triss, Stryktipset and Oddset. They own three international casinos where they offer traditional games such as Roulette, Blackjack and Poker. They also run restaurants and bingo halls throughout Sweden where they offer their Vegas slot machines. They also run online casino and sports betting operations.
Have you enjoyed this article? Then share it with your friends.
Share on Pinterest