Round eight of the 2022 Formula One World Championship will take place in Azerbaijan this Sunday. A fantastic street circuit in the country's capital, Baku, the race has never failed to produce anything other than a thrilling spectacle. The race made its first appearance on the Formula One calendar in 2016.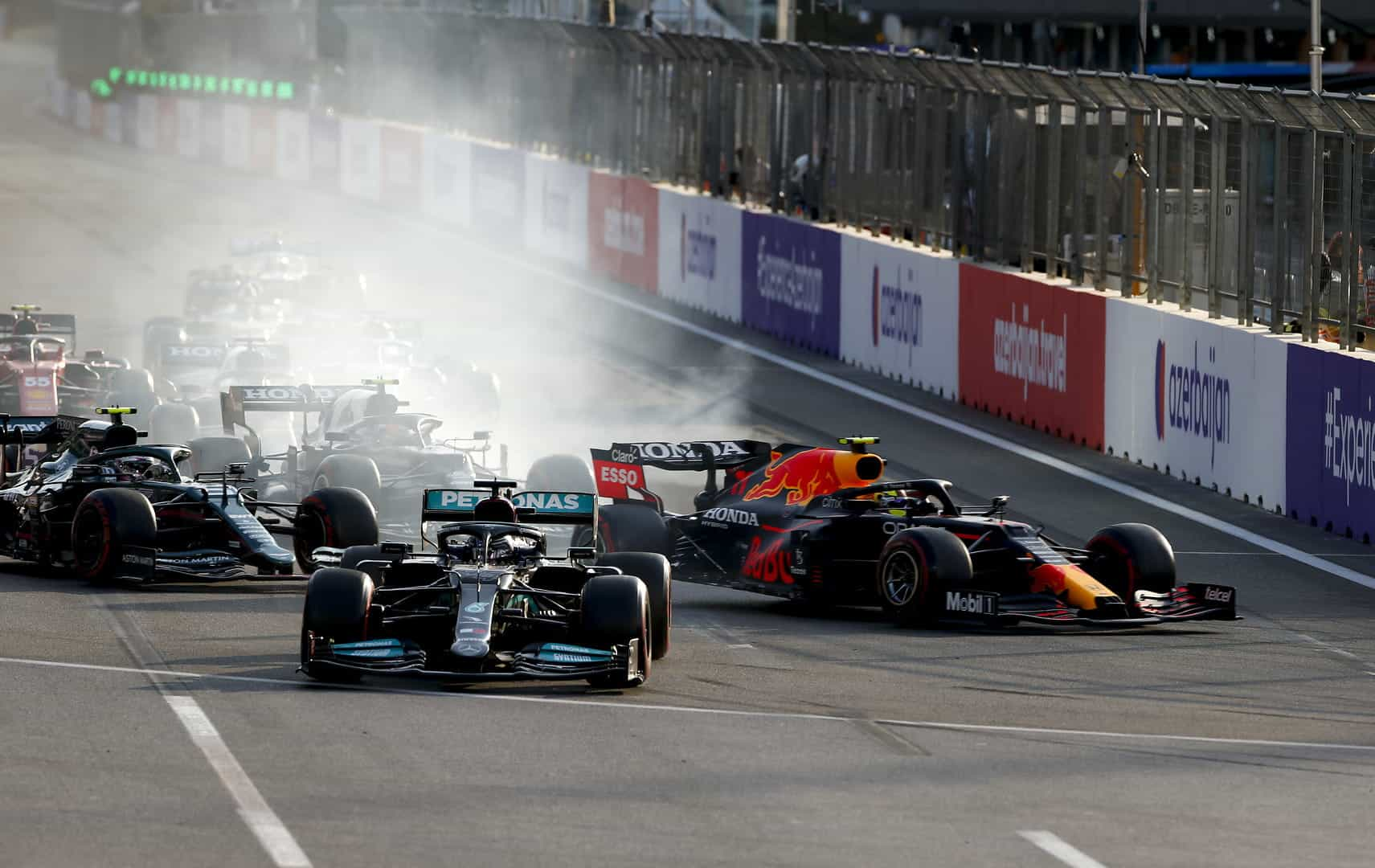 Last year, the chief protagonists in the World Drivers' Championship had a race to forget. Max Verstappen suffered a blowout when comfortably leading the contest. Lewis Hamilton made an error when the race was restarted, and he squandered an excellent race-winning opportunity. The Mercedes driver eventually finished outside of the points.
Four Teams Have Trophies
This season only the Red Bull and Ferrari teams have won races. Red Bull has claimed nine podium positions in total, and Ferrari has eight trophies. Mercedes has three and Lando Norris has claimed one for the McLaren team. It came in April's Emilia Romagna Grand Prix.
If another team is to unexpectedly collect a trophy this season, this race is amongst the most likely to produce a shock result. Here 12 months ago, few would have predicted podium finishes for either Sebastian Vettel or Pierre Gasly. They finished second and third. Lance Stroll collecting third in the 2017 Azerbaijan Grand Prix was another result that could not have realistically been predicted.
Is Downforce or Speed the Key to Victory?
This weekend's track is a superb venue. Like all street courses, it is narrow in places. It has several tight corners, seven of which are 90 degrees. However, in other sections, it is wide enough to allow simple overtaking opportunities.
In fact, many parts of the course are wider than a six-lane motorway. The Baku track has a straight flat-out section of 2.2-kilometers.
The layout leaves engineers in a quandary. Do they set up their cars in a high-downforce configuration to give them an advantage when cornering? Or do they put the inference on top-end speed to gain time along the long straights?
Strategy Calls Can Fuel Success
Additionally, there is a strong possibility that a safety car will be called into action during the race. It is an outcome priced at 1/6 with the best online betting sites. Resultantly, some strategists may not fuel their cars with the entire permitted allowance of 110-kilograms.
Racing behind a safety car for any part of a race cuts fuel consumption dramatically. And the less weight a car carries in fuel from the outset, the faster it circulates a track. However, if forced into fuel preservation mode, cars will lose considerable time during the closing laps of any race.
Tire choice and timing of pitstops are always important strategy calls. At a track where a safety car can be needed at any time, these decisions are critical.
5/4 Is a Good Marginal Call
Punters have a lot to digest when trying to find a betting angle in this contest. In a clean run race, the 'big two' would probably dominate. But it is extremely difficult to predict if Red Bull or Ferrari will have the upper hand this weekend.
The market on the race-winning margin appears to feature the best betting opportunity of all. The leading Formula One sports betting sites offer 5/4 on a winning margin under five seconds. Considering the last four Azerbaijan Grand Prix were won by less than four seconds, this proposition is an easy one to support.
Have you enjoyed this article? Then share it with your friends.
Share on Pinterest