British betting operator Spreadex is the latest firm to be penalized by the Gambling Commission. The UK regulator has ordered Spreadex to pay a fine of £1.36 million, after it uncovered social responsibility and anti-money laundering failures at the company. It marks the latest in a spate of recent fines issued by the gambling watchdog.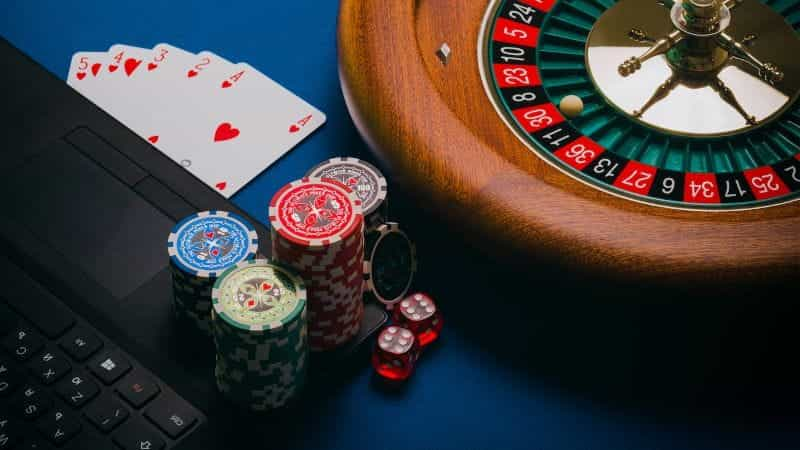 Common Failures
Spreadex has become the latest gambling firm to receive a financial penalty from the Gambling Commission. An investigation conducted by the regulator uncovered serious shortcomings at Spreadex, including social responsibility and anti-money laundering failures. As a result, the operator must pay a fine worth £1.36 million.
As part of a settlement with the Commission, Spreadex will pay the money to socially responsible causes. Speaking on behalf of the Gambling Commission, Director of Enforcement and Intelligence Leanne Oxley expressed her frustration at seeing the same failures time and time again. Oxley stated:
"Whilst it is disappointing to see anti-money laundering and social responsibility breaches occur despite our extensive published cases highlighting similar failures, we note the swift and robust action the Licensee took to bring itself back to compliance. We expect similar commitment and engagement across the gambling sector."
The regulator issued a statement, providing further details of the failures it uncovered. It began its review on June 2nd, 2021, after concerns were raised during a compliance assessment carried out in May of the same year. The following breaches of Spreadex's license conditions and codes of practice relate to the time period between January 2020 and May 2021.
Amongst the social responsibility failures, the regulator found the operator's financial alerts to be ineffective, allowing customers to lose significant sums of money over a short period of time. Spreadex also relied too heavily on financial alerts to identify customers that were potentially at risk of harm.
Other shortcomings included failing to sufficiently record and evaluate customer interactions. In one instance, a customer was able to deposit £1.7 million and lose £500,000 in just one month. Customer interactions had taken place, but they were not adequately evaluated and did not consider restricting the customer's account.
Insufficient Source of Funds Checks
Spreadex's anti-money laundering failures were also proven to be extensive. The operator acknowledged that a number of its procedures were not fully compliant with license conditions. It accepted that it had not reviewed or updated its Money Laundering and Terrorist Financing Risk Assessment annually, as required.
Neither did the license-holder take into account or sufficiently consider information of money laundering and terrorist financing risks communicated in Gambling Commission publications. Spreadex did not acknowledge or assess all of the relevant customer, product and geographical risk factors.
The regulator also uncovered weaknesses in its AML policies, procedures and controls. Certain customers were able to deposit significant funds without sufficient source of funds checks being carried out. One customer, who met a £25,000 financial deposit alert had the alert for a further review increased to £100,000 based on a self-declaration of income and an open-source check.
Another customer was able to deposit £365,000 and lose £284,000 over the course of three months, without source of funds being adequately established. Furthermore, another customer was able to continue to deposit funds after providing redacted bank statements in response to a request for evidence of source of funds.
Spreadex failed to review its source of fund documentation and was found to be over reliant on electronic checks. It did not have sufficient staff in place to respond to financial triggers in a reasonable timeframe, nor to adequately mitigate risk.
Spreadex's £1.36 million fine will be directed to socially responsible purposes. Of this, £7,831 will be used to cover the costs of the Gambling Commission's investigation. Publishing a list of mitigating factors that influenced the outcome of the investigation, the regulator acknowledged that Spreadex and its senior managers had been cooperative. It took action to improve its compliance, and self-suspended its casino activities for five months.
Record Fine
The Gambling Commission is tasked with regulating the UK's gambling industry, by issuing licenses, supervising operators and taking action against license-holders that breach its codes of conduct. The regulator describes its key objectives as preventing crime, ensuring that gambling is carried out fairly and protecting children and vulnerable people from harm.
Publishing the details of this case, it warned other operators to take heed of Spreadex's failings. The Commission has expressed its growing frustrations at uncovering the same failures repeated at various betting and gaming operators. In some cases, operators that have already been penalized for shortcomings have again been found guilty of the same breaches.
Most notably, leading operator Entain was handed a record £17 million fine in August. Between December 2019 and October 2020, serious anti-money laundering and social responsibility failures were discovered at Entain's online and high-street businesses.
The penalty is the largest ever dealt by the Gambling Commission to date, exceeding Caesars Entertainment's £13 million fine in 2020. Entain's fine was exacerbated by the fact that it is the second time that the operator has been found guilty of such failures. The regulator has cautioned Entain that if these failures are repeated it runs the risk of losing its license altogether.
However, some critics have expressed skepticism over whether that is a realistic possibility. While multi-million-pound fines may seem eye-wateringly large, they often pale in comparison to the revenues generated by gambling firms. Entain's group revenue in 2021 came in at £3.8 billion. Its £17 million settlement is the equivalent of a day and half of its global earnings.
As such, some question whether the Commission's fines are simply viewed as the cost of doing business. The loss of Entain's operating license would lead to thousands of job losses and a potential legal battle. The Gambling Commission has never before revoked the license of a major UK operator.
Have you enjoyed this article? Then share it with your friends.
Share on Pinterest