A legislative bill that would permit legalized forms of sports wagering in South Carolina has been introduced and referred to the state Committee on Judiciary. The bill, entitled House Bill 5277, was first introduced in the state's House on April 21st, 2022, and is currently being sponsored by representatives William Herbkersman and Tom Rutherford.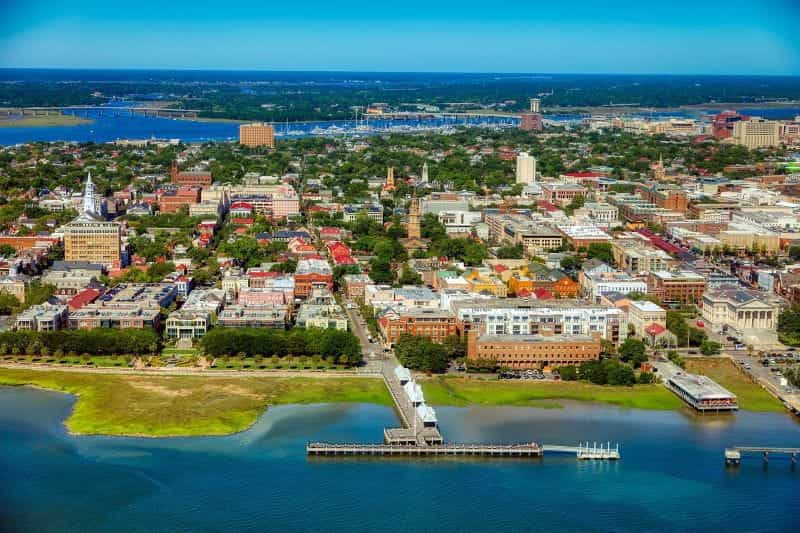 If Passed, Bill Would Add New Provisions to Existing Code of Laws
Sports betting and online sports betting continues to grow across the United States, with a recent bill that would permit legalized sports wagering in South Carolina having recently been introduced and referred to the state Committee on Judiciary.
The bill, named House Bill 5277, was first introduced to the South Carolina State House on April 21st, 2022. It is currently being sponsored by representatives William Herbkersman and Tom Rutherford, though this might change soon as the piece of legislation continues to be debated in the halls of government.
In the event that the legislation successfully passes, it would achieve its goals by adding new provisions to the Code of Laws on South Carolina 1976, allowing interactive sports betting in the state.
The way this would look is as follows: House Bill 5277, if passed, would most likely add a third article under chapter 150, title 59 of the state Code, detailing the conditions under which legal sports wagering must take place in South Carolina.
Between 8 and 12 Mobile Sports Betting Licenses Will Be Given Out
With new legislative bills which seek to legalize markets for consumers naturally comes the question of taxation. Operators who gain a license to offer interactive sports wagering in South Carolina must therefore pay a privilege tax of 10% on adjusted gross betting income.
The taxation issue continues further with state tax, and House Bill 5277 stipulates that the state must pay 80% of the total privilege tax into the Education Lottery Account, 15% into a general fund, and 5% to the Department of Mental Health.
Further details on the legislative bill reveal that between 8 and 12 mobile sports betting operating licenses will be issued by the state to operators working in South Carolina. The application fee and licensing fee for operators applying for licenses will be a whopping $500,000 each, and the license will last for three years.
Those applying for supplier licenses, the fee for an initial or renewed license will be $10,000. This kind of license lasts for three years. Finally, House Bill 5277 would also create a state Lottery Commission Sports Wagering Advisory Council.
Louisiana Sports Betting Market Brought in $211 Million in March 2022
Looking at other recently launched sports betting markets, players in the US state of Louisiana wagered $211 million during the first full month of legal sports betting. The state's regulated online market finally launched on January 28th, 2022, while retail sports wagering began back in October of 2021.
Penn National Gaming and its Barstool Sportsbook, Caesars, DraftKings, Rush Street Interactive and its BetRivers Sportsbook, and Flutter Entertainment-owned FanDuel Group in collaboration with Boyd Gaming were the operators which went live on launch day in Louisiana.
During the first four days alone of legalized online sports gambling in the state, consumers already wagered a total of $40.5 million. Revenue generated from the first full month of legal sports wagering in the state totaled $16.7 million, though $11.7 million of this amount was revenue stemming from promotional wagers.
Football betting ended up being the main stream of revenue for online operators, bringing in $9.8 million, coming ahead of basketball at $5.1 million and parlay betting at $4.4 million. Retail betting saw players stake $27.4 million during February, which was down 44.4% from $49.3 million in January and the lowest monthly total since retail legalization in October 2021.
Caesars Entertainment made its mobile sportsbook available to download in Louisiana just in time for the retail market's launch in October 2021, offering those that signed up early a $100 free bet bonus. The operator even went so far as to launch a temporary retail sportsbook to support its mobile sportsbook.
Caesars co-president Eric Hession took the opportunity to emphasize how the Louisiana and Gulf Coast region are symbolically important to the world-renowned operator:
"Louisiana and the entire Gulf Coast region are a special part of the Caesars family. We couldn't be more excited to build on our longstanding commitments in the state with the launch of legal sports betting. We know how passionate Bayou State sports fans are about their teams and we're confident our brand-new Caesars Sportsbook app and the exciting offers we have for launch can offer them a sports experience that can't be matched."– Eric Hession, Co-President, Caesars Entertainment, Press Release
BetMGM Recently Started Offering Sports Betting in Illinois
Another prominent casino operator, BetMGM, launched its long-awaited mobile sports betting app in the US state of Illinois in March 2022, enabling players to make use of BetMGM's online sports wagering platform to place pre-game, live in-play, futures and parlay wagers on sports leagues and events.
BetMGM loyalists will be pleased to hear that its Illinois sports betting app is integrated with its signature BetMGM Rewards program, a revamped loyalty program that launched back in January 2022, allowing players to earn points with every wager placed.
BetMGM chief executive Adam Greenblatt made note of how the state's sports betting market is one of the nation's largest:
"This launch marks a significant milestone for BetMGM as we enter one of the country's biggest sports betting markets. We look forward to working with the state of Illinois to bring its passionate sports fans a new, innovative and unique sports betting experience."– Adam Greenblatt, Chief Executive, BetMGM, Press Release
Have you enjoyed this article? Then share it with your friends.
Share on Pinterest