Sportradar, the sports tech company based out of Switzerland, has announced a second major partnership in the month of September alone, after tying up with the European Table Tennis Union, which is the authorized governing body for the sport in Europe. Sportradar earlier tied up with the Finnish Center for Integrity in Sports (FINCIS) in a similar deal that involves their Sportradar Integrity Services product that will monitor bets.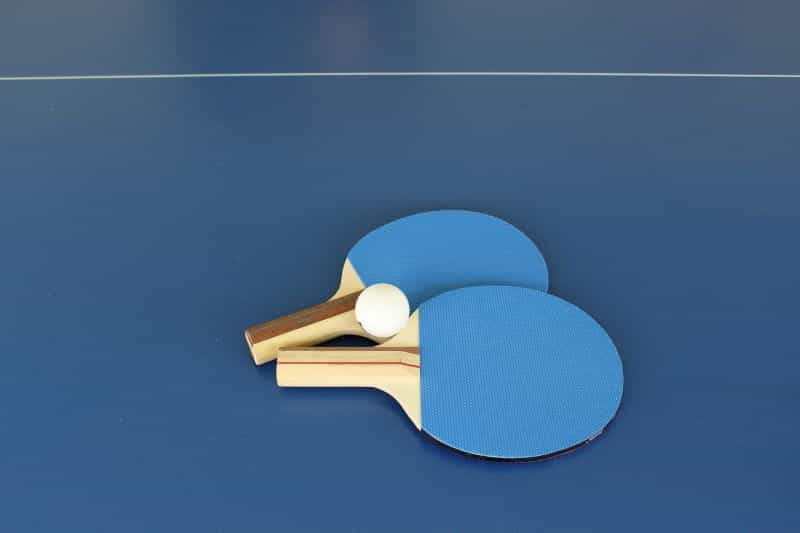 This particular product from Sportradar's offerings is their most popular one and centers around fraud detection technology which they deploy to detect unnatural betting patterns – among other factors – within multiple sports. Sportradar calls this product the Universal Fraud Detection System (UFDS), and deploys it on behalf of several top-tier clients in global sport, including the NBA, UEFA, MLB, NHL, and World Rugby.
The UFDS has already been signed up on multi-year partnerships among other notable European authorities this year, including gambling authorities like Spelinspektionen (Swedish gambling authority) and the Estonian Centre for Integrity in Sports (ESTCIS), before FINCIS.
As part of the deal with the European Tennis Table Union, which is also a multi-year partnership, Sportradar will monitor European Championships matches across both the men's and women's categories. Other major continental events will also come under their purview. According to their press statement, Sportradar has already successfully deployed the UFDS for the 2022 edition of the European Championships, which ended last month.
"Through the UFDS, betting patterns on European Table Tennis competitions will be analysed for abnormalities by a global team of qualified integrity experts, and any suspicious matches will be reported, allowing critical visibility into potential match-fixing threats. Sportradar Integrity Services has detected more than 7,500 suspicious matches during the past 17 years with over 800 of these taking place in 2022 alone."
Sportradar's track record continues to impress
Sportradar was founded in Norway in 2001, and has since gone on to become a major player in sports technology. While the Sportadar Integrity Services arm is the most well-known entity in gambling circles, Sportradar is also among the leading players in the world when it comes to sports data and analytics, as well as B2B solutions for sportsbooks that range from bet monitoring to traffic generation. The company successfully listed on the Nasdaq in 2021, and grew revenue by 39% year-on-year while also growing their tech team by 40%.
The Integrity Services arm also detected more than 900 suspicious matches following the launch of the UFDS – which they offered to leagues for free in 2021 – which was then the highest detected in the company's history. All of these healthy patterns aside, Sportradar's track record in sports has been common knowledge among the game's administrators, such as the Asian Football Confederation, which announced in 2020 that match-fixing in Asia had reduced by 21% following the start of their partnership with Sportradar in 2013. In making the decision to tie up with Sportradar, this track record seems to have come in handy according to European Table Tennis Union acting president Pedro Moura.
"Protecting the integrity of European Table Tennis is a top priority, so it is vital that there are robust measures in place in to safeguard our competitions from match-fixing. Through this partnership, men's, women's and youth events are all now being monitored through the UFDS. Sportradar has a proven track record in the sports integrity industry, and their expert bet monitoring capabilities will play a crucial role in helping to protect the integrity of European Table Tennis events."
Sportradar detecting increased threats of fraud
During the announcement of their deal with FINCIS earlier this month, Sportradar Integrity Services managing director Andreas Krannich had said that the world's current financial scenario, with signs of a prolonged recession in sight, could catalyze the risks of corruption or fraud in sports. Sportradar have detected over 7,000 suspicious matches during their operational period – and supported sporting sanctions and criminal convictions in some of those cases – and expect the threat to grow. In Sportradar's statement about their deal with the European Tennis Table Union, Krannich pointed out another factor that could increase risk in sport – growing betting interest.
"We have witnessed ever-growing integrity threats over the years, particularly due to recent global events, as well as an increased betting interest in sports such as table tennis and are excited to have entered into this partnership with the European Table Tennis Union. At Sportradar, we are fully committed to assisting our sporting partners' efforts to detect and prevent such threats and look forward to supporting the integrity programme of the European Table Tennis Union in the years ahead."
Have you enjoyed this article? Then share it with your friends.
Share on Pinterest