Switzerland-based sports tech company Sportradar announced earlier this week that it had signed a multi-year partnership with the Finnish Center for Integrity in Sports (FINCIS), Finland's foremost organization for sports ethics. Sportradar will provide FINCIS services from its Sportradar Integrity Services product, which will help FINCIS with bet monitoring in the country.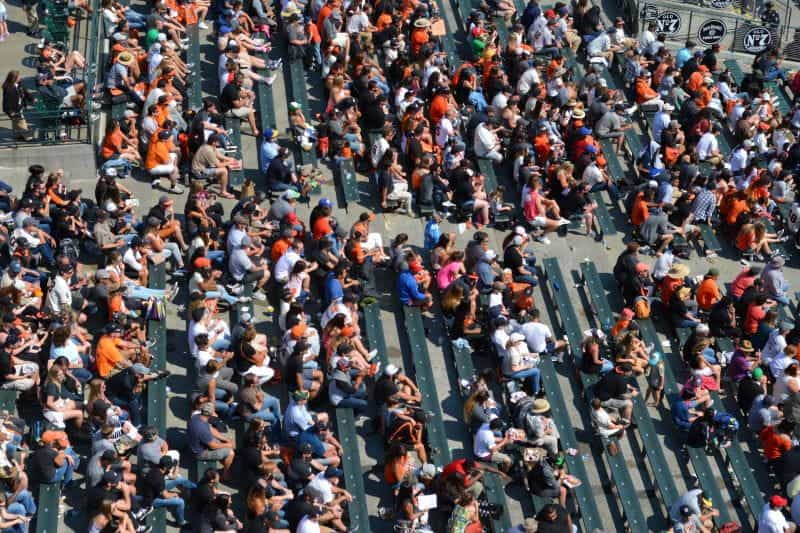 Sportradar is among the best solutions in the world for this type of services, having closed multiple deals this year alone, including with other national gambling authorities like the Spelinspektionen (Swedish gambling authority) and the Estonian Centre for Integrity in Sports (ESTCIS).
Aside from working with nations on a regulatory level, Sportradar boasts an illustrious client base in world sports. It counts organizations like the NBA, UEFA, NHL, MLB, NASCAR World Rugby and other leagues in that bracket on its portfolio, alongside sportsbooks like DraftKings, FanDuel and William Hill.
Sportradar offers a wide range of services in the world of sports and this particular deal with FINCIS will revolve around their fraud detection technology, which they call the Universal Fraud Detection System (UFDS).
Scope of the partnership
Sportradar and FINCIS have officially kicked off the partnership from September 1, and the deal will involve Sportradar's UFDS product immediately monitoring the major Finnish domestic sports competitions. According to a press release issued by Sportradar, they will be monitoring "approximately 5,000" fixtures across Finland's domestic sporting landscape and this will involve sports like basketball, ice hockey, MMA, soccer, volleyball, and even more niche ones like bandy, floorball, and futsal.
The coverage will also involve all levels and categories of competition – men's sport, women's sport, as well as youth sport. Sportradar's Chief Investigative Officer Jouko Ikonen said that preventing manipulation of sporting events will be at the core of their offering.
"Everyone has the right to fair play and fighting against competition manipulation is one of FINCIS's main tasks. The Sportradar collaboration brings us a significant additional advantage, namely betting on men's, women's, and youth matches and competitions are monitored with UFDS. Sportradar has a proven track record in the sports integrity industry, and their expert bet monitoring capabilities will play a crucial role in helping to protect the integrity of Finnish sport in the years ahead."
According to Sportradar, the UFDS is an independently assessed monitoring system which aids Sportradar's team of integrity experts to pick out abnormalities in betting markets around the world. Betting patterns can often contain clues about whether a player or a match have been compromised, and Sportradar says that there have been more than 600 instances of suspicious matches in 2022 alone.
Sportradar's track record
Although headquartered in Switzerland, Sportradar have a global presence and are a prominent player in their field, with services ranging from fraud detection and bet monitoring to more high-stakes anti match-fixing ones. All of this comes aside from their other services like sports data, programmatic advertising, as well as streaming technology.
In 2020, Sportradar had struck a flagship anti-match fixing deal with the Australian Open at a time when tennis in Australia had caught flak from the viewing public for its declining quality of tennis in the country. While the larger picture then had been to raise the profile of the game through quality analytics and streaming, Sportradar's mandate also included protecting the integrity of Australian tennis at a time when the list of potentially fixed games was rising quickly. In the same year, Sportradar and the Asian Football Confederation (AFC) announced that they had observed a 21% drop in match fixing in Asia, seven years after they had signed a partnership.
Increasing threat of match fixing
As per Sportradar's own reports on their website, they now have more than 150 customers and partners, monitor more than 800,000 sporting events per year, and their system has detected over 7000 suspicious matches from that sample size. Sportradar's website also says that they have supported over 550 sporting sanctions, alongside supporting 50 criminal convictions – a relatively high number considering that many major sporting nations still don't have criminal laws written into their constitutions with respect to match fixing. Sportradar Integrity Services' managing director Andreas Krannuch said that the present financial situation across the world could make sports even more susceptible to criminal corruption.
"We are delighted to be joining forces with FINCIS to play our part in helping to protect the integrity of sports in Finland. At Sportradar, we have identified growing integrity threats across a variety of sports in recent years, with the global financial situation likely to increase the risks facing many sports. As such, to sign another key partnership with a national platform in Europe, in line with the framework of the Council of Europe's Macolin Convention, is something we take great pride in. We look forward to supporting FINCIS' integrity programme in the coming years."
Have you enjoyed this article? Then share it with your friends.
Share on Pinterest