Smarkets is the latest gambling operator to have been dealt a hefty fine by the UK's Gambling Commission. The betting exchange must pay a financial penalty of £630,000, after the regulator uncovered a number of failings. It marks the latest in a string of penalties, as the Commission seeks to crack down on industry shortcomings.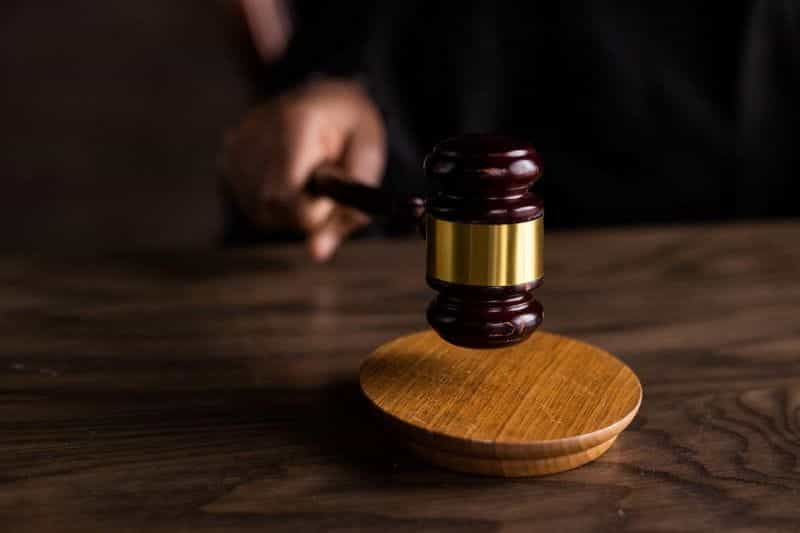 £630,000 Penalty
The Gambling Commission has revealed that it has handed betting and gaming operator Smarkets a six-figure fine, after it uncovered a series of anti-money laundering and social responsibility failings. Smarkets must now pay £630,000 to the regulator, just one week after LeoVegas was dealt a fine of £1.32 million.
According to the regulator, Smarkets allowed customers to gamble without carrying out adequate source of funds checks. The operator also failed to identify and interact with customers that showed signs of gambling harms.
An investigation carried out by the gambling watchdog noted that Smarkets allowed one of its customers to deposit £395,000 in a four-month period, without carrying out appropriate source of funds checks. Another customer was able to transfer significant sums between accounts without scrutiny or source of funds checks.
Deputy CEO of the Gambling Commission, Sarah Gardner, spoke about the case. She explained that the shortcomings at Smarkets were uncovered through the regulator's compliance checks. Gardner hopes that other operators will take note of the action it has taken against an operator that failed its customers. She continued:
"Our investigation into Smarkets unearthed a variety of failures where customers were put at risk of gambling harm. It was obvious that poor systems and processes were in place which contributed to these breaches, driven by the company's failure to effectively implement its policies and controls."
Alongside the penalty of £630,000, Smarkets has received a formal warning and conditions have placed on its license. The operator must conduct a third-party audit within the next twelve months, to ensure that it is effectively implementing its anti-money laundering and social responsibility procedures, policies and controls.
Ad Only Allowed Online
Smarkets takes pride in being different to other gambling operators, allowing its customers to wager on a wide range of sports and political markets. While its betting exchange is based in the UK, the company operates from offices in Los Angeles and Malta, as well as London. However, the fine from the UK's Gambling Commission marks the latest hurdle for Smarkets.
The operator recently released a TV ad online for its SBK betting app that was not approved by Clearcast. The non-governmental organization checks that adverts are compliant with the UK Code of Broadcast Advertising before they are aired, ensuring that brands can advertise responsibly.
The ad, fronted by SBK CEO and Founder Jason Trost alongside former Manchester United footballer Gary Pallister, was not approved by Clearcast because it mocks SBK's competitors. According to Clearcast, the ad would have brought advertising into disrepute had it been allowed to air on TV.
SBK has instead been allowed to show the campaign across a range of commuter locations in London, where a QR code gives access to the unedited advert online. The campaign was launched to coincide with the beginning of the Premier League season, and is its most ambitious to date.
Despite Clearcast's disapproval, Trost was eager to defend the ad's message. He wanted to show that SBK offers better odds than its competition, which it accuses of making easy money from casino products and large margins. Despite taking aim at its competitors, Smarkets had to apologize to its customers earlier this year when horse racing fans were unable to place bets through its system.
On the first day of the Cheltenham Festival, a technical issue meant that racegoers were not able to complete bets on their chosen races. Smarkets stated that issues arose when it encountered a greater influx of new customers than it expected.
Gambling Commission Gets Tough
Smarkets has since issued a response to the fine from the Gambling Commission. Speaking to Gambling Insider, Jason Trost stated that he fully accepts the regulator's findings. He added that his company has cooperated with the Commission during all phases of the investigation and has taken significant measures to implement their recommendations.
Trost added that Smarkets takes its responsibility to have appropriate compliance policies in place very seriously. The operator will continue to work closely with the Gambling Commission, as well as other relevant stakeholders, to ensure that its procedures are improved.
The £630,000 penalty comes as the latest in a string of fines issued by the Gambling Commission. Earlier this month, it fined online casino LeoVegas £1.32 million after discovering social responsibility and anti-money laundering failures. The Swedish operator is also being investigated by its native authorities under suspicion of insider trading.
In March, betting and gaming operator 888 was made to pay a staggering £9.4 million. The fine is one of the largest in the history of the Gambling Commission, and is 888's second major penalty in recent years. The Commission has warned 888 that it will consider revoking its license altogether if improvements are not made.
March also saw Sky Bet hit with a £1.17 million fine after sent out promotional materials to customers that had self-excluded. The Commission stated that the fine would have been significantly higher if Sky Bet had allowed those customers to gamble. However, the operator took action to address the situation and cooperated with the regulator.
Have you enjoyed this article? Then share it with your friends.
Share on Pinterest