Former UK Minister for Sport, Sir Hugh Robertson, has joined Genius Sports' Business Advisory Council. Robertson, whose career has encompassed the UK government, the army and banking, will join the sports data and technology firm as an advisor. The hire will help to drive the company's future growth and position Genius Sports as a market leader.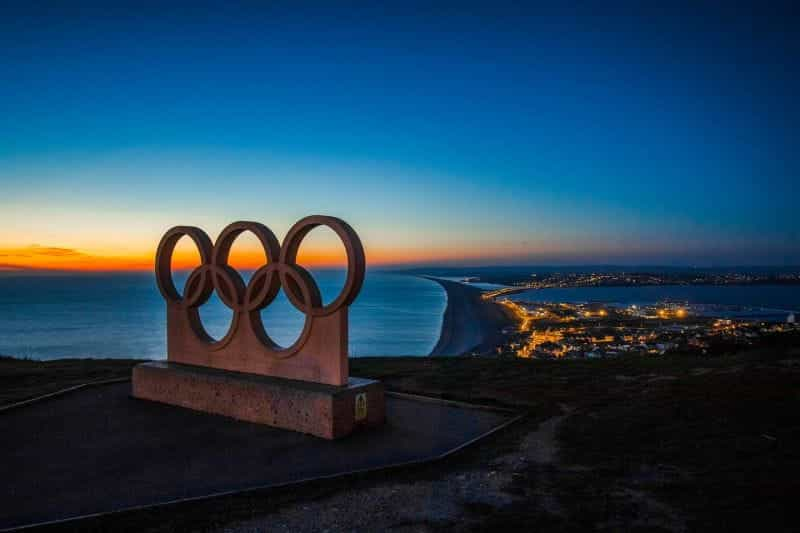 Expertise and Experience
Sports data and technology company Genius Sports has announced the appointment of Sir Hugh Robertson, former UK Minister for Sport and the London Olympics. Robertson will join the company as an advisor, with immediate effect. As an official data, technology and broadcast partner, Genius Sports connects sports, betting and the media.
Robertson will bring a wealth of experience to his new role, joining the company's newly formed Business Advisory Council, where he will be tasked with identifying strategic development opportunities. The addition of Robertson will help to reinforce the company's governance and support its mission to become the world's most trusted sports data and technology partner.
Mark Locke, CEO of Genius Sports, was delighted to name Robertson as the firm's latest appointment. Robertson has held a number of prestigious roles over the course of his career, which has encompassed the army, the government and sports. Locke described Robertson's expertise as invaluable, adding:
"We are thrilled with the appointment of Sir Hugh. For over twenty years, he has worked tirelessly for British sport and brings extensive commercial and stakeholder expertise to help drive the health and future growth of our company."
Robertson has also expressed his own excitement at taking on the new position. Emphasizing the importance of live sports data as a key growth driver for broadcast, media and regulated betting, he stated that he is looking forward to working with the management team to build a company at the vanguard of sports data and technology.
Checkered Career
Sir Hugh Robertson was educated at The King's School, Canterbury, before going on to study Land Management at the University of Reading in 1982. After completing his degree, he went on to attend RMA Sandhurst. Between 1982 and 1995, he also served as an officer in the Life Guards, where he rose to the rank of Major.
During his career in the military, Robertson saw service in the Gulf War, Northern Ireland and Cyprus. He also served with UN peacekeeping force UNPROFOR in Bosnia and Herzegovina. In 1993, he commanded the Household Cavalry at the Queen's Birthday Parade and at the State Opening of Parliament.
In 1995, Robertson joined the investment management division of Schroders as a banker. For six years, he acted as head of new business development for the property division. In 2001, Robertson began his parliamentary career, when he was elected as MP for Faversham and Mid Kent. As an MP he proved popular amongst his constituents, doubling his majority at both the 2005 and 2010 elections.
After shadowing the position while the Conservatives were in opposition, Robertson was selected as a Minister for Sport and the Olympics in the DCMS in 2010. He held that role for three years, which has since been led by MPs including Tracey Crouch, Mims Davies and now Nigel Huddleston.
In 2012, he was promoted to Minister of State in the DCMS, as Minister for Sport, Olympic Legacy Tourism and was appointed a Privy Councilor. A year later, he was named Minister of State at The Foreign and Commonwealth Office, where he was responsible for the Middle East, North Africa and Counter Terrorism.
In 2014, Robertson stood down from the government as part of an extensive cabinet reshuffle. He was honored with a knighthood for his ministerial work for the London 2012 Olympics and his work in the Middle East. Following the 2015 general election, he stood down from Parliament, bringing his government career to a close.
Genius Sports Continues to Grow
Following his political career, Robertson has worked for Falcon Associates and has been chairman of National Lottery operator Camelot since 2018. He is also Chairman of the British Olympic Association, a role he has held since 2016.
Robertson's vast reserve of expertise will help Genius Sports to maximize its offering and push its brand to the forefront of sports data and technology. The appointment marks a fresh chapter in Robertson's eclectic career, as well as positive step forward for the future growth of Genius Sports.
Genius Sports provides data management, video streaming and integrity services to sportsbooks, sports leagues and media firms. The company was founded in 2016, after a merger between Betgenius and SportingPulse International. Six years later, the London-headquartered business employs an estimated 1,500 people.
The software that Genius Sports provides to sports leagues and federations allows sports to capture, manage and distribute their data and statistics. It has been adopted by sports leagues around the world. In return, Genius Sports receives the right to offer that data and video content commercially to sportsbooks, media firms and casinos.
To date, Genius Sports has partnered with more than 300 leading sportsbook brands. These include Skybet, Bet365 and FanDuel. The company provides these sportsbooks with betting odds, live data and streams from thousands of popular sporting events each year.
2022 has already proved to be a landmark year for Genius Sports, as it has signed a large number of agreements with sports leagues, betting firms and media partners. In May, these included an official data, trading and live streaming deal with Betsul to power its Brazilian offering, as well as a tracking, analytics and broadcasting deal with Portuguese football club S.L. Benfica.
Have you enjoyed this article? Then share it with your friends.
Share on Pinterest