Developer and publisher of games for mobile and web platforms SciPlay has recently announced that it has chosen three new directors for its Board, thereby increasing the Board's grand total to nine members – up from a previous total of eight. The executives bring decades of experience from all corners of the technology, gaming and digital entertainment industries.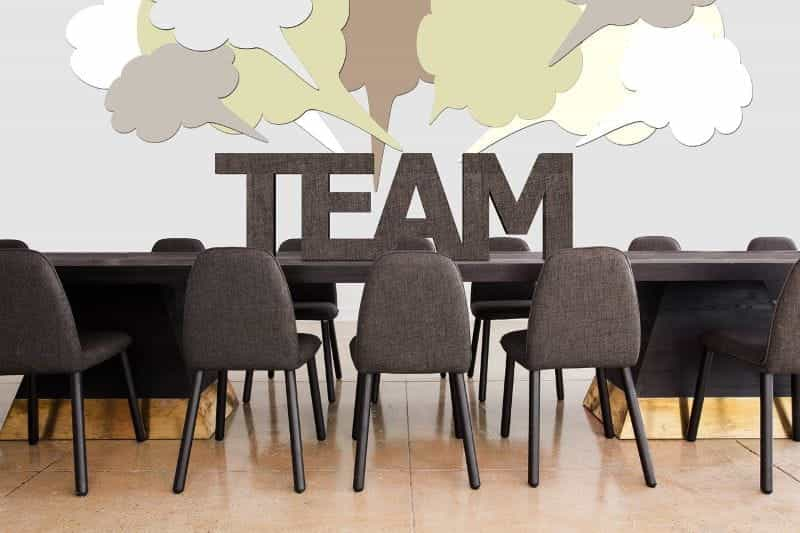 Appointees Bring Decades of Experience from Technology and Finance Sectors
Mobile and web game developer and distributor SciPlay has come out with the news that it has appointed three new directors to its Board, increasing the overall number of members from eight to nine. The executives bring with them decades of experience from various sectors of the technology, gaming and digital entertainment sectors.
SciPlay currently has Light & Wonder, which formerly went by the name Scientific Games Corporation, as its most significant shareholder. The parent company named April Henry, Charles "CJ" Prober and Constance "Connie" P. James to its Board, with the appointments already being effective.
April Henry brings with her over two decades of experience spent advising global corporations in the technology industry concerning investments, mergers and acquisitions, as well as on global business development partnerships.
She formerly worked as a Wall Street analyst at the investment bank Morgan Stanley and is currently the Founder and Managing Partner of strategic consulting firm Hawkeye Digital. Along with now serving on SciPlay's board, Henry is also on the board of telecommunications company ATN International, and is the Executive Vice President of Corporate Development for Science Inc, the latter of which is an incubation and venture capital fund.
Strategic Expertise Will Benefit the Board's Operations
For his part, Charles "CJ" Prober boasts over two decades of experience in the digital entertainment and gaming industries. Between 2008 and 2014, he was a senior executive at the world-renowned digital entertainment company Electronic Arts, during which he took on several roles, including head of corporate development and SVP, digital publishing.
As of writing, the executive is currently occupied with serving as the CEO of Tile, Inc., a mobile app-based smart location company. Finally, he also serves as a board member of Life360, a mobile app-based family safety platform, which acquired Tile as recently as January 2022.
And last, but not least, Constance "Connie" P. James is a seasoned financial executive with just shy of twenty years of gaming experience in financial and operational roles. She is currently Executive Vice President and Chief Financial Officer of Light & Wonder, Inc.
Barry Cottle, who is the Executive Chairman of SciPlay's Board, welcomed the diverse group of leaders, expressing hope for the future of the mobile game developer:
"I am excited to welcome a diverse group of proven leaders to SciPlay's Board. SciPlay is operating at the cutting edge of mobile games, and as we work to achieve our potential, having the right mix of perspectives in the boardroom matters. I look forward to working alongside April, CJ, Connie and our other board members to oversee SciPlay's strategy to become a leading diversified global game developer and enhance value for our shareholders."– Barry Cottle, Executive Chairman, SciPlay, Press Release
Meanwhile, Josh Wilson, Chief Executive Officer of SciPlay, emphasized the three's long-standing experience in relevant industries, expressing excitement at the chance of working together:
"April, CJ and Connie bring decades of leadership experience in relevant industries and important strategic expertise that will enrich the Board's oversight of the Company. I am excited at the prospect of what the management team and our newly refreshed board can achieve together as we continue to execute our strategy and accelerate our growth."– Josh Wilson, Chief Executive Officer, SciPlay, Press Release
Scientific Games Withdrew SciPlay Offer Back in January 2022
Interestingly enough, online casino provider Scientific Games revealed back in January 2022 that it had rescinded its previously announced all-stock offer to acquire the remaining 19% equity interest in SciPlay which it did not yet own.
The provider initially made its offer to fully takeover SciPlay in July 2021, ​​which would have resulted in other SciPlay shareholders receiving 0.25 shares of SGMS stock for each share of SciPlay stock. However, Scientific Games has still held onto its 81% economic interest and 98% voting interest in SciPlay.
Barry Cottle, President and Chief Executive Officer of Scientific Games, clarified that the deal would not have been in accordance with the company's shareholder interests. He went on to clarify later that SciPlay continues to be a key strategic asset in Scientific Games' commitment to developing the best possible online casino games – something which can be clearly seen in the appointment of three industry leaders to SciPlay's executive board.
Scientific Games Expanded into Colombia in September 2021
Thanks to an exclusive deal with Swedish operator Betsson, Scientific Games' new OpenGaming platform became available to ColBet customers in the country of Colombia in September 2021.
This was largely due to the fact that Betsson owns 70% of ColBet, a major Latin American-facing online casino and sportsbook. Scientific Games and Betsson are expected to collaborate on a series of unique games designed specifically for the OpenGaming platform in the near future.
However, for now, ColBet fans can access Scientific Games titles such as 88 Fortunes, Epic Fortunes, Cash Burst, Penny Pier, and actually much more, as Scientific Games has its own deals with third-party providers such as Big Time Gaming, Lightning Box and ReelPlay, providing gamers access to their licensed games as well.
Have you enjoyed this article? Then share it with your friends.
Share on Pinterest