Legendary broadcaster and former Wales rugby union captain Eddie Butler has passed away at the age of 65. The respected pundit died in his sleep during a charity trek in Peru. He is survived by his wife Susan and six children. Butler has been remembered by the rugby world as a distinguished player on the pitch and one of the sport's finest orators.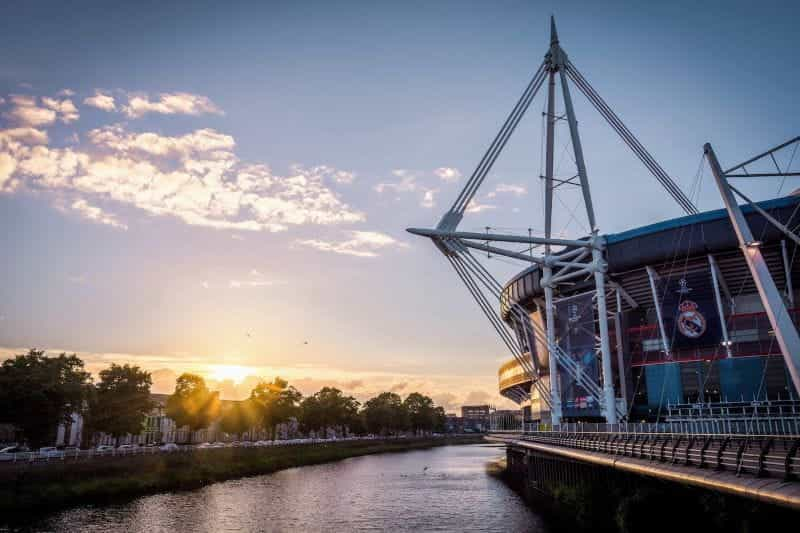 International Rugby Career
Tributes have been paid to sports commentator Eddie Butler following his death on Thursday, September 15th. An impressive man on the pitch, Butler captained his country six times, winning 16 caps for Wales. His time as a rugby player was short but sweet, and proved to be just the beginning of a distinguished career.
The former Welsh rugby captain was an iconic presence on the BBC, as well as a journalist writing for the Guardian and the Observer. In his work as a commentator, he brought sports vividly to life, and was much-loved by millions of fans. Butler was appreciated for his in-depth knowledge, way with words, and sense of humor.
Butler was born in Newport on May 8th, 1957. At the age of three he moved with his family to Raglan, when his father began working in Pontypool's nylon factory. After attending Monmouth School, he travelled around Spain for a year, as Franco's dictatorship drew to an end. The gap year proved influential for Butler, and he went on to take French and Spanish at Fitzwilliam College, Cambridge from 1976 to 1978.
At university he gained Cambridge Blues, playing as a number eight in Varsity matches against Oxford University. After graduating, he returned to Pontypool RFC, where renowned coach Ray Prosser nicknamed him 'Bamber', after the University Challenge quizmaster. Butler went on to play in sixteen matches for the Welsh national side between 1980 and 1984, acting as captain for six of those matches.
Between 1982 and 1985, he captained Pontypool RFC, following on from predecessor Jeff Squire. Butler was selected to join the Barbarians, an exclusive invite-only rugby union club consisting of two teams. In 1983 he toured with the British Lions, before retiring from international rugby in 1985 at the age of 27.
Journalist and Commentator
During his time at Pontypool, Butler also worked as a teacher. In 1984, he joined BBC Radio Wales as a press and publicity officer, and later went on to work for a property developer. By 1988, he had decided to take on a career in journalism, writing for the Sunday Correspondent.
From the 1990's onwards he wrote a weekly column in the rugby union section of the Observer Sport and contributed to the Guardian. His command of the English language garnered him attention, and was soon recognized as an astute rugby journalist. It wasn't long before he would also try his hand at commentating the sport that he loved.
Butler commentated for the BBC alongside former England hooker Brian Moore and Scottish broadcasting veteran Bill McLaren. Following McLaren's retirement in 2002, Butler took over as the BBC's lead rugby union commentator.
One of his most fondly-remembered moments happened during Wales' 2005 Grand Slam. Former Wales center Tom Shanklin, who was part of the squad at the time, recalled Butler's response to Gavin Henson's match-winning penalty, 'Shave away Gavin, shave away'. Henson was famous for preening his appearance, which included shaving his entire body.
Butler was renowned for his thorough and enthusiastic approach to commentating. Before matches, he would spend hours looking up information and taking notes, as if preparing for an exam. He treated match reports as a form of storytelling, always making sure to give an entertaining and accurate account.
By now an experienced broadcaster, Butler lent his voice to a variety of sports, including commentary on the archery at the Beijing Olympics and at the Invictus Games. While rugby remained his main passion, he also contributed to associated football assignments, including an exclusive interview with Eric Cantona for the FA Cup Final edition of Grandstand in 1994.
Independent Cymru
Butler was a proud Welshman and took great pride in his country. In 2014 he presented several programs for the BBC on the history of Wales; 'Wales and the History of the World', 'Hidden Histories' and 'Welsh Towns at War'. That was followed in 2015 by two series of 'Welsh Towns'.
In later life, the broadcaster penned a number of novels, often centering around rugby and his home country. The first of these was 'The Greatest Welsh XV Ever', a playful shortlist of his dream players published in 2011. In 2014, his first novel 'The Head of Gonzo Davies' was published, followed a year later by 'Gonzo Davies Caught in Possession'. Butler's final novel, 'The Asparagus Thieves', came out in 2017.
Politically, Butler was an impassioned supporter of Welsh independence. In 2019, he spoke to crowds at an independence march in Merthyr Tydfil, organized by YesCymru and AUOB Cymru. His trailblazing speech struck a profound chord with those who heard it and changed many people's views on independence.
Butler also dedicated himself to charitable endeavors, raising funds for both Prostate Cymru and the Velindre Cancer Centre. It was on one of these fundraising efforts that Butler passed away peacefully in his sleep. Alongside 25 Prostate Cymru charity walkers, including his daughter Nell, Butler was following the Inca Trail Trek to Machu Picchu, Peru.
He died at Ecoinka base camp, close to Cusco in the Andes mountains. He worked for the BBC right up until his death, writing his final piece on the death of Queen Elizabeth II from his expedition in Peru. He was due to commentate on the new URC season, which started over the weekend. Shanklin, who would have been working with him, paid tribute, remarking:
"Eddie Butler always so perfectly paid tribute to the greats of the game, I hope he realised he was one of them."
Have you enjoyed this article? Then share it with your friends.
Share on Pinterest