The sports betting industry in the New England state of Rhode Island in the United States enjoyed healthy growth during the month of March 2022. Sports betting stakes in the state amounted to a total of $45.7 million during March (£36.4m/€43.3m), which was up by 8.5% month-on-month and 18.6% from March 2021.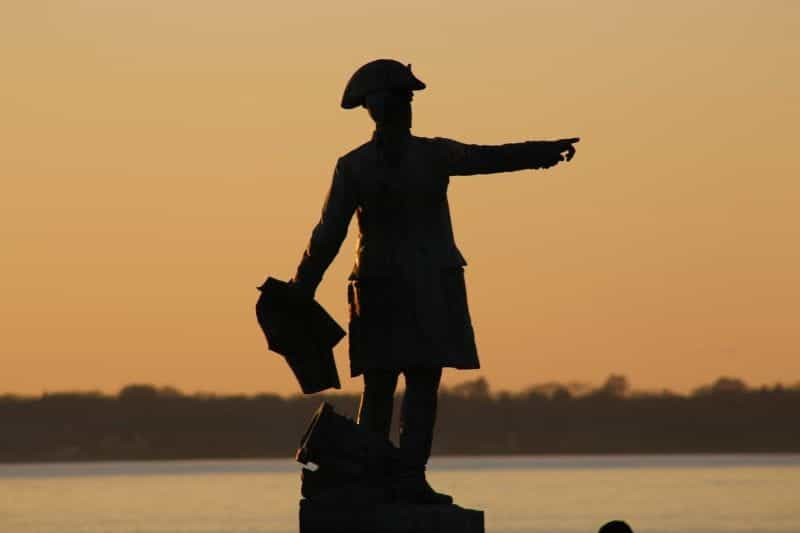 Online Betting Proved to be Most Popular Form of Gambling in Rhode Island During March 2022
Encouraging news for the sports betting vertical in the US state of Rhode Island: sports betting stakes in the New England state rose to a total of $45.7 million in the month of March 2022 (£36.4m/€43.3m) – a result which was up by 8.5% month-on-month and 18.6% higher year-on-year when compared to March 2021.
The state of Rhode Island's year-to-date wagering total now sits at a total of $401.7 million. This amount is significantly more than the state's full year 2021 results, $49 million higher to be exact, due to widespread lockdowns imposed last year due to the novel coronavirus (Covid-19) epidemic.
Breaking down the results further by vertical reveals that online betting was the most popular form of betting in Rhode Island in March 2022, with customers staking $27 million throughout the month. This was an increase of 15.8% from February, and 27.7% year-on-year when compared results from March 2021.
Rhode Island's Twin River Casino Saw Most Stakes During the Month
Pivoting over to land-based gaming – Rhode Island customers staked a combined total of $18.6 million at Rhode Island's two casinos, Twin River and Tiverton Casino. At Twin River, the total staked was $12.6 million, a decrease of 12.2% from February 2022 but remaining fairly similar to results from March 2021, falling just 1.1%.
For its part, The Tiverton Casino saw wagers of up to $6 million, up by an impressive 38.6% from the previous month and 31.2% year-on-year. Online gaming hit $1.8 million in revenue in March, which was 5.7% less than in February, and 2.7% less than the previous March.
Out of the two casinos, Twin River ended up bringing in the most revenue, which totaled $1.5 million. These results were 12.1% higher month-on-month, and also grew by 2.2% yearly. Tiverton Casino reported its own revenue of $396,030, up by 42.4% compared to February 2022, though this was significantly down by 37.4% year-on-year.
IGT Extended Rhode Island Lottery Contract in March 2022
In related Rhode Island news, multinational gambling technology giant International Game Technology (IGT) announced also in March 2022 that it would be extending its contract with the Rhode Island Lottery by 20 years, remaining the state lottery's exclusive supplier as a result.
IGT's Global Solutions Corporation subsidiary will continue to be in charge of providing its solutions and services in Rhode Island, maintaining 1,100 jobs in the state in the process. The news arrived not long after state regulators passed a law authorizing the extension in 2021.
IGT won't be the only operator active in Rhode Island, however, with the deal specifying that the supplier must establish a joint venture with Bally's Corporation. Bally's will become the exclusive supplier of video lottery terminals to the Lottery starting in January 2023.
The director of the Rhode Island Lottery, Mark Furcolo, highlighted the long-standing nature of the two's partnership:
"The Rhode Island Lottery has partnered with IGT since the early days of both businesses and has benefitted from piloting numerous IGT innovations over the years, including exciting iLottery solutions and sophisticated new ways of ticket printing that are now part of our growing portfolio. This extension signifies an impressive milestone, and we look forward to continued success and implementation of the most advanced lottery systems and solutions for many years to come."– Mark Furcolo, Director, Rhode Island Lottery, Press Release
Chief operating officer of global lottery at IGT, Jay Gendron, even revealed that the Rhode Island Lottery was actually IGT's very first customer:
"IGT's history is rooted in Rhode Island as the company is one if its most successful high-tech startups, with the Rhode Island Lottery being our very first customer. IGT's good jobs and great people are the foundation of our success and one of the reasons why we have been able to support the Lottery in its continued evolution throughout our decades-long partnership. Over the next 20 years, we are committed to delivering unrivaled gaming experiences that engage players and drive maximum growth for Rhode Island's third-largest revenue stream."– Jay Gendron, Chief operating officer of global lottery, International Game Technology (IGT), Press Release
IGT Set to Acquire iGaming Provider iSoftBet by End of Q2 2022
In more International Game Technology (IGT) related news, the multinational finalized an agreement in April 2022 to acquire iSoftBet, a leading igaming content provider and third-party game aggregator, in a deal worth roughly $174 million in cash.
The deal will result in more than doubling the IGT PlayDigital content library to 225 proprietary games and will also include a platform to distribute third-party games. IGT will also gain additional data-driven promotional and user-engagement tools thanks to the deal.
IGT CEO Vince Sadusky noted how the gaming technology operator's takeover of iSoftBet will bring it a slew of valuable assets:
"The acquisition of iSoftBet will provide market-tested proprietary digital content, advanced game aggregation capabilities, scalable promotional tools, analytics and strong creative talent to IGT's PlayDigital operations. This will enhance PlayDigital's competitive capabilities with a proven, complementary content portfolio across Europe and North America as we provide best-in-class games and technology to our fast-growing igaming customers."
Have you enjoyed this article? Then share it with your friends.
Share on Pinterest