Leading operators Flutter and 888 have both reported falls in revenue during the first half of the year. The gambling companies blamed new safer gambling initiatives for the hit, as well as a reduction in gambling activity following the lifting of pandemic restrictions. Outside of the UK, the businesses recorded more positive results.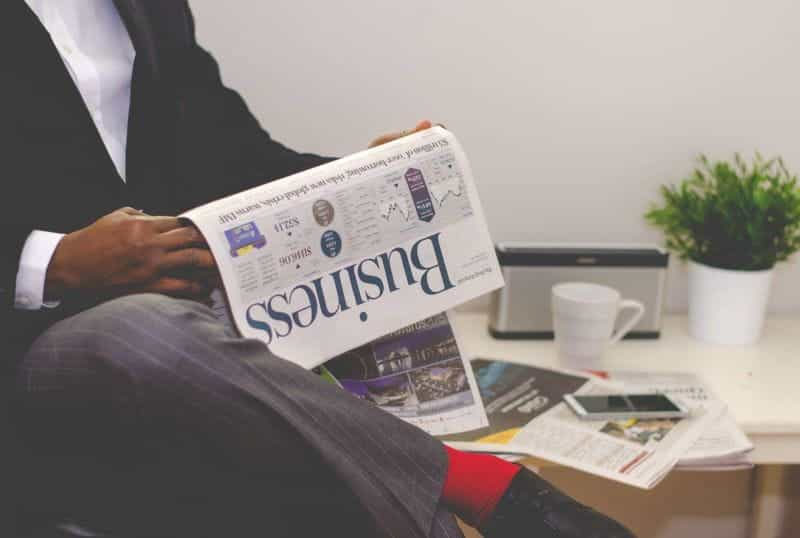 Business Impacted
Revenues at UK gambling operators have dipped following the introduction of safer gambling initiatives. However, firms reported that betting activity has not slowed down during the cost of living crisis.
Leading operator Flutter, which is responsible for such household names as Sky Bet, Paddy Power and Betfair, reported a 4% fall in revenue year on year in the first six months. Meanwhile, 888, which recently completed its £2.2 billion takeover of William Hill International, revealed that its UK revenues dropped by a quarter to £121 million during the first half of the year.
According to gambling operators, UK revenues have been impacted by the implementation of new measures intended to combat problem gambling. These include compulsory deposit limits for players under the age of 25 and £10 limits on slot machine stakes.
Flutter published its interim results on August 12th. Overall, the group reported that revenue was up by 9% due to recreational player growth. In addition, the figure for average monthly players increased by 1.1 million to a total of 8.7 million, marking a 14% increase.
Those positive results were supported by a strong performance in the US sports betting market where its market share accelerated to 51% in the second quarter, thanks to FanDuel's popular product and customer growth. Average monthly players were also 10% higher in Australia, helping to drive growth.
The operator explained that its performance in the UK was reflective of safer gambling initiatives and prior year Covid-19 frequency benefit. It expects revenue to grow during the second half of the year as product improvements delivered during the first half show their returns. Commenting on the results, Chief Executive Peter Jackson said:
"In the UK, while the delay in publishing the Gambling Act Review White Paper has been disappointing, we are confident that the safer gambling changes we have already made to date position us well for the future."
New Legislation Delayed
Following the resignation of Prime Minister Boris Johnson in July, the UK government delayed the outcome of its gambling review for the fourth time. At the time of his resignation, former gambling minister Chris Philp stated that he had handed the review over to Johnson, urging him to deliver the white paper in full and undiluted.
Philp's resignation came as part of a mass exodus of ministers amongst calls for the Prime Minister to go. Around sixty ministers and aides resigned when it emerged that Johnson had been aware of allegations of sexual assault against Chris Pincher, stretching back almost a decade, when he appointed him to Deputy Chief Whip.
Following Johnson's admission that he had lied about what he knew, the UK saw the largest number of ministerial resignations in a 24-hour period since 1932. Johnson announced his resignation shortly afterwards, but vowed to stay on until a new Conservative leader is chosen in September. The election race has been narrowed down to just two candidates, Rishi Sunak and Liz Truss.
The shelving of the gambling review means that reforms will not be proposed until a new leader is in place. The decision has sparked anger amongst campaigners, as the review has been riddled with delays since its launch in December 2020. It was initially expected to be completed within a year, but factors such as the pandemic, the National Lottery License Competition and a cabinet reshuffle slowed progress.
The reforms expected to be introduced will particularly affect the online gambling industry, and are likely to include stricter affordability checks, curbs on VIP schemes and enhanced player protections. The current legislation is widely regarded as outdated, as it predates many of the technological innovations that have allowed online casinos and betting operators to flourish.
Profits Down
There are fears that when new legislation is eventually introduced, black market operators could benefit. According to industry body the Betting and Gaming Council, black market gambling has doubled in just two years, with billions of pounds staked at illegal betting and gaming sites. It claims that stricter rules could encourage some gamblers to seek out these sites.
Those campaigning for gambling reforms are keen to see the government reign in what they view as a "wild west" industry. However, such changes could have further effects on revenues for gambling businesses. The idea of a statutory levy on the gambling industry, which would support funding for addiction services, has been met with resistance from industry lobbyists and some Treasury officials.
Writing for the Telegraph, MP Iain Duncan Smith drew attention to the need for reform, citing 888's recent Gambling Commission fine. The regulator issued a £9.4 million penalty, after it uncovered social responsibility and anti-money laundering failures at the operator. The fine is the third largest in the Commission's history.
Publishing its interim report, 888 reported that revenue and profit for the first half of 2022 were down by 13% and 66% respectively on the previous year. That put its revenue at £332.1 million and profits at just £14.4 million. Itai Pazner, CEO of 888, stated that UK revenue for the second half of the year is likely to remain stable, and that outside of the UK and Netherlands revenue was up 2% on last year. Pazner continued:
"The Group's financial performance in the period primarily reflects market conditions in the UK. However, we believe the proactive actions we have taken to increase player protections and drive higher standards of player safety have put the Group in an even stronger position for the future."
Have you enjoyed this article? Then share it with your friends.
Share on Pinterest