North American esports group and owner of the Loot.bet brand React Gaming has announced that it has appointed Leigh Hughes as its interim chief executive. High will be replacing Laurent Benezra, who is stepping away from his current role as president and chief executive, as well as director. Benezra first joined the group in 2019.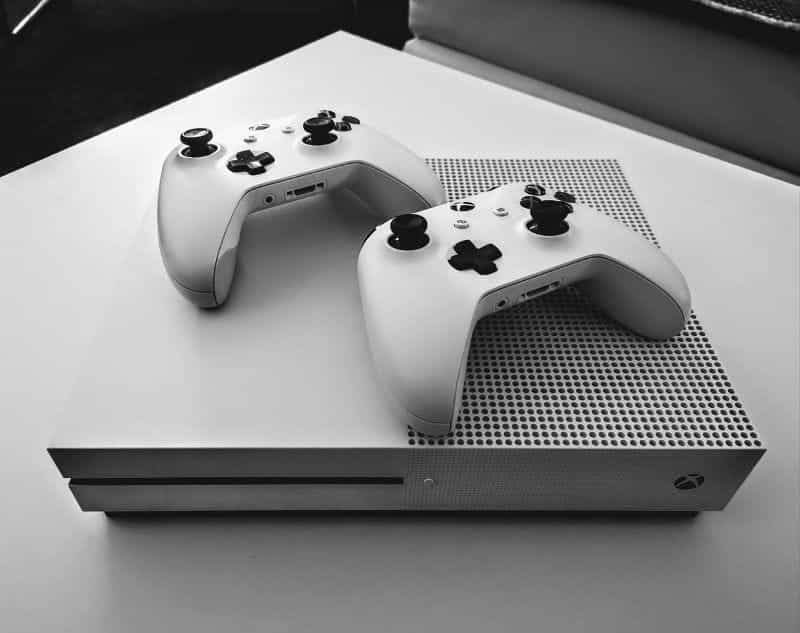 Change of Leadership Was Needed to Unlock React Gaming's Whole Potential
The constantly growing North American esports and gaming provider React Gaming has revealed that it has appointed Leigh Hughes as its latest interim chief executive (CEO).
Hughes will commence her new position at the Toronto Stock Exchange (TSX)-listed company immediately, taking over from Laurent Benezra, who is stepping down from his current role as president and chief executive, as well as director of React Gaming. Benezra first joined React in 2019, when it was still called Intema Solutions. The company is the current owner of the increasingly popular Loot.bet brand.
As for Leigh Hughes' professional background – he is an entrepreneur and venture capitalist boasting over 20 years of experience working with private and public companies worldwide, focused primarily on North America, Australia and the Asia-Pacific region.
Hughes is also the founder of Comverj Ventures, a project which helps clients pinpoint initiatives for change in the fields of mergers and acquisitions, capital markets, business strategy and innovation.
Philip Nolan, who is a member of the board of React Gaming, explained that the reason behind hiring Leigh Hughes as the company's new interim chief executive was to help unleash its entire potential:
"Over the last year, React Gaming has emerged as a leading esports and iGaming company, mainly through its acquisition of Loot.bet. Given the corporation's current development stage and market environment, we considered that a change of leadership was needed to unlock React Gaming's full potential."– Philip Nolan, Board Member, React Gaming, Press Release
React Gaming Owns a Whole Slew of Other Esports Businesses
React Gaming board member Philip Nolan went onto emphasize the company's excitement at bringing Leigh Hughes on board as interim chief executive, highlighting the entrepreneur's extensive experience in establishing his strong financial network:
"We are thrilled that Leigh has agreed to take on this challenge and lead the company with the goal of creating sustainable value for our shareholders. Over the years, Leigh has built an impressive international financial network and advised numerous public companies on how to attain their operational and financial objectives, which is the type of expertise we were looking for to bring React Gaming to the next level."
Along with Loot.Bet, React Gaming also owns a slew of other esports-focused businesses, including subsidiaries such as esports social gaming platform HypeX.gg, esports specialist company Generationz Gaming Entertainment, Canadian Fortnite outfit Team Bloodhounds and esports organization Parabellum.
For his own part, Hughes revealed that he was looking forward to building on the progress React Gaming has already made over the past year:
"I am excited to have the opportunity to leverage the assets that React Gaming has acquired over the past year, including Loot.bet, Compete.gg and Parabellum, all of which are top-tier assets with significant growth potential. My role as CEO and a major shareholder will be to build on this solid foundation, with the help of our outstanding and driven team, to continue to grow React Gaming and make it a leader in the esports space."– Leigh Hughes, Interim Chief Executive Officer, React Gaming, Press Release
Gaming Laboratories International (GLI) Hired Two New Executives in June 2022
In other recent executive-level news, the global testing and certification services provider Gaming Laboratories International (GLI) hired two new executives to its Client Solutions and Client Services teams in June 2022, with Steve May joining as Client Solutions Executive and Samuel Grunther as the new Account Executive.
May showcases extensive experience in the horse racing industry, particularly in pari-mutuel, racing, and compliance. He previously served as the Executive Director of the Minnesota Racing Commission. Kevin Mullally, who is the Senior Vice President of Government Affairs and General Counsel at GLI, chose to highlight May's experience in a shared statement:
"Steve May has been a successful problem-solver throughout his career, and we are fortunate to have him join the GLI team. He is known for playing an essential role in developing a regulatory framework for historical horse racing. However, his technical acumen and knowledge of developing and implementing compliance programs will greatly benefit a wide array of our clients. He has earned the trust of both regulators and the industry, and we are grateful to have him on the team."– Kevin Mullally, Senior Vice President of Government Affairs and General Counsel, Gaming Laboratories International (GLI), Press Release
Grunther, meanwhile, has more of a general experience in the iGaming and sports industries, with time previously spent at Conduet, FanDuel, Madison Square Garden, and major MLB franchise the New York Yankees. Salim L. Adatia, Vice President of Client Services at GLI, has high hopes for Grunther given his noteworthy resume:
"Sam's strong knowledge and understanding of the sports media landscape, coupled with his experience collaborating cross-departmentally within companies spanning iGaming and sports betting, will allow him to hit the ground running and immediately contribute to satisfying the needs of our quickly growing list of valued clientele, thereby illuminating their path for their success and growth."
British Columbia Lottery Corporation CEO Stepped Down in January 2022
Back in January 2022, the lottery operator for the province of British Columbia in Canada, the British Columbia Lottery Corporation (BCLC), came out and revealed that Jim Lightbody stepped down as its chief executive and president in December 2021. The former executive had gone on a two-year medical leave beforehand.
Lightbody was a long-time veteran of the British Columbia Lottery Corporation (BCLC), having first joined the organization in 2001. He first acted as the vice president of lottery gaming and vice president of casino and community gaming, before taking on the role of president and CEO in 2014.
The lottery corporation subsequently began a global recruitment search effort to replace Lightbody. Greg Moore, who served as the BCLC's interim president and CEO before current interim president Lynda Cavanaugh began her duties, sent Lightbody his well wishes:
"Known for his strong leadership that focuses on people and an entrepreneurship approach to business, Jim has made countless contributions to BCLC – and its employees – through the course of his career with the organization. On behalf of the board of directors and everyone at BCLC, we wish him the very best as he continues his road to recovery."
Have you enjoyed this article? Then share it with your friends.
Share on Pinterest