Rainmaker, a Cyprus-based casino affiliate network company, has signed up to GiG's automated compliance tool, GiG Comply. On 24th May, an agreement was signed between the Gaming Innovation Group and Rainmaker. This deal will see Rainmaker utilizing GiG's automated marketing compliance suite.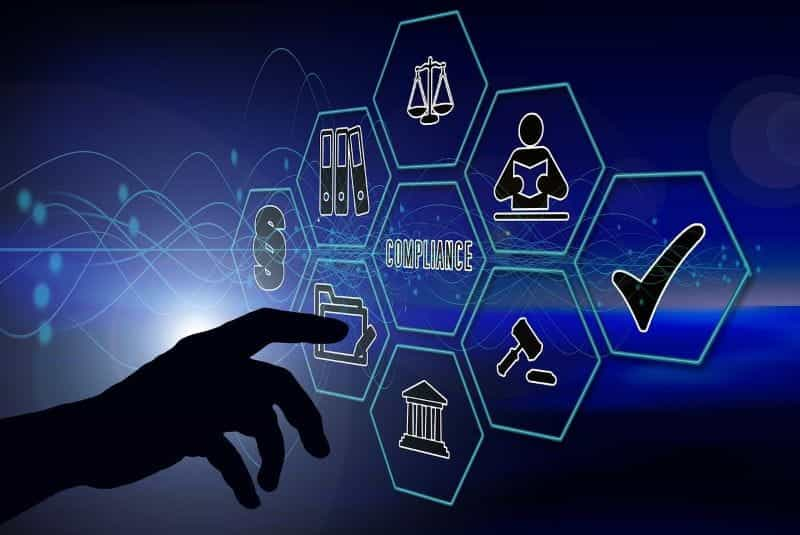 What is GiG Comply
GiG Comply is an automated program that helps partner businesses ensure that their marketing activity is compliant across a broad range of markets. The computerized technology means that advertisers can rest assured that their marketing message is legal in any market in which they are operating. In addition, they no longer have to rely on lengthy manual cross-checks; the self-serve solution does it all for them.
GiG Comply can be tailored to the individual partners' requirements to ensure that market-specific legislation is complied with. This means that operators can ensure that their affiliates are aligned with location-specific advertising standards. Comply is programmed to can thousands of partner web pages. It looks out for content that includes iGaming code red words and links. In addition, it scans for regulatory Compliance and requirements across numerous jurisdictions.
One Step Ahead
Essentially the technology allows their partners to remain a step ahead of any inadvertent breaches of local legislation that may occur. By partnering with GiG comply, Rainmaker will stay in control of their marketing campaigns with the reassurance that the campaigns adhere to specific laws, codes, and rules.
The compliance technology is constantly updated so that any local changes to laws by regulators are included in the searches.
"We are excited to have added Rainmaker to our growing list of partners for GiG Comply and look forward to supporting them with their marketing compliance strategy. Our automated marketing and compliance technology will help Rainmaker to strengthen their affiliate marketing compliance, while ensuring that they remain in control of all their affiliate marketing, and comply with responsible gaming conditions."– Jonas Warrer, CMO and MD, Gig Media, GiG Website
Rainmaker Digital Advertisers
Rainmaker has been in the business of digital advertising and casino operations for over twenty years, so they understand the importance of getting it right in diverse marketplaces and jurisdictions.
"Compliance is one of our top priorities when it comes to advertising our brands, and we are conscious of the great effort we should dedicate to it. We are happy to have found in GiG Comply a strategic partner to assist us on this important part of the business as we trust that the experience and expertise they have acquired in the iGaming industry will be highly beneficial. We are looking forward to making the most of the tool and all the features available."– Natalia Golik, Chief Operating Officer, Rainmaker, GiG Website
What do Gaming Innovation Group Do?
Gaming Innovation Groups is an iGaming technology company. It was founded in 2012 to provide products, solutions, and services to iGaming operators and platforms. It aims to be the industry-leading platform as well as the best sportsbook and media provider for its partners. It is all about delivering world-class products to its iGaming partners and, in turn, their customers.
GiG's aim is to ensure that its partners are able to grow sustainably and profitably. They do this by offering innovative products and scalable technology. In addition, they pride themselves on the quality of service that they offer. The company is based in Malta . Gaming Innovation Group is listed on both the Oslo Stock Exchange and The Nasdaq Stockholm. Their ticker symbols on these exchanges are GIG and GIGSEK, respectively.
Acquisition
Earlier this year they acquired SportnCo. This allowed GiG to integrate SportnCo's Sportsbook and PAM into their turnkey solution for clients. GiG's media services arm has seen a strong performance over the last two years. The combined operations for the full 2022 are forecast to generate revenues of €87 – 93 million with earnings before interest, taxes, depreciation, and amortization of between €30– 35 million.
What Do Rainmaker Do?
Rainmaker offers a Casino Affiliate Program to third-party companies. For more than twenty years, they have been a mix of digital advertising agency and casino operator. The Casino Affiliate Program that they offer to their partners includes an extensive portfolio of brands. These brands appeal to a wide range of audiences, and each has its own USP. In addition, the games are individually licensed.
They offer affiliates very attractive commission rates and say that their program has a promotion for every type of player. In addition, they offer their affiliates a platform that is easy to access and which has complete transparency, and all the statistics and data are shared to build up trust.
Have you enjoyed this article? Then share it with your friends.
Share on Pinterest