Premier League clubs may soon face a ban on partnering with gambling firms for front of shirt sponsorships. Sources have claimed that the proposal has been included in the government's draft white paper, as it prepares to overhaul the UK's gambling legislation. Campaigners have praised the move, although some have called for other football leagues to be included in the ban.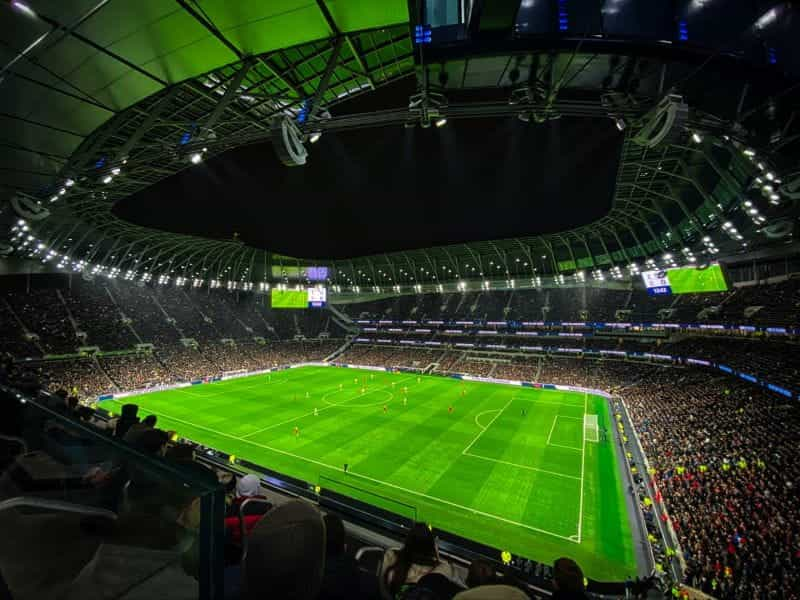 Draft White Paper
A draft version of the government's long-awaited Gambling Act review white paper includes a proposal to ban gambling firms from placing sponsorships on football club shirts. According to sources, the new rule would apply only to Premier League teams.
During the 2021/22 season, nine of the Premier League's twenty teams featured sponsorships from betting firms on the fronts of players' shirts. Sponsors included Hollywoodbets, Spreadex Sports, W88, SBOTOP, FUN88, Sportsbet.io, Stake.com, Betway and ManBetX. Aston Villa's sleeve sponsorship also came from gambling firm OB.com.
Campaigners have long criticized the practice, claiming that these sponsorships normalize gambling and could encourage underage and vulnerable people to bet. However, the gambling industry has been able to offer football clubs some of the most lucrative partnerships around. During the pandemic, such sponsorships proved to be a lifeline for smaller and grassroots clubs.
Speaking to BBC Sport, a spokesperson for the Department for Digital, Culture, Media and Sport explained that the government is keen to update how gambling firms are allowed to advertise themselves within football. They added that the changes could be brought in soon, as the Gambling Act review is now drawing to a close, stating:
"We are undertaking the most comprehensive review of gambling laws in 15 years to make sure they are fit for the digital age. We will publish a white paper which sets out our vision for the sector in the coming weeks."
If included in the official white paper, the move would follow a recommendation suggested by a House of Lords select committee in 2020. Amongst other measures, that report proposed that Premier League clubs should face a shirt sponsorship ban and that Championship clubs should be made to phase out their sponsorships.
Campaigners Welcome Move
The proposal has largely been welcomed by those campaigning for gambling reform in the UK. However, some have stated that its effects would be limited if the ban does not also apply to teams in the English Football League.
With a white paper due to be published in the coming weeks, the new rule may also prove frustrating for Premier League clubs that are already negotiating their sponsorship contracts for the upcoming season. Following an eleven week break since the end of the last season, the Premier League is set to resume on August 6th.
Premier League fixtures for the new season will be released on June 16th. It is likely that any new rules regarding football sponsorships from gambling firms will only be applicable for the 2023/24 season, at the earliest. There have been discussions over whether some Premier League sides could opt to ditch those sponsorships sooner.
In recent years, some clubs have already done just that. In 2020, fans praised Swansea City for swapping out its gambling sponsor in favor of a deal with Swansea University. As a result, children who support the Championship side can wear the same kit as their parents and their favorite players.
Football bodies have been less welcoming of the proposal. The EFL, itself sponsored by Sky Bet, has claimed that a ban could cost clubs up to £40 million a year. The Premier League has called for a more self-regulatory approach, offering flexibility in place of prohibition.
Black Market Fears
According to a recent survey published by YouGov, 1.4 million people in Britain are being impacted by gambling harms. The same study states that a further 1.5 million people are at risk of harm. Both the Premier League and the EFL have refuted those claims, stating that there is not enough evidence to prove a causal link between sponsorship and problem gambling.
An estimated 22.5 million adults in the UK bet each month. Figures released by the Gambling Commission, which regulates the industry, show that rates of problem gambling are at 0.2 percent of the population, down from 0.4 percent the year before.
A spokesperson for the Betting and Gaming Council, which represents the UK's casinos, online operators and bookmakers, said that all sponsorships are required to adhere to strict guidelines. They added that safer gambling messaging is used regularly to remind punters not to bet beyond their means.
The BGC has warned that further changes expected in the upcoming white paper could do more harm than good to the UK's gamblers. CEO of the industry body Michael Dugher stated that some measures could push consumers into the hands of unregulated black market operators. According to Dugher:
"At the BGC we support the Government's Review of Gambling as an important opportunity to further raise standards, building on the changes introduced in recent times and the welcome reductions in problem gambling rates. But ministers need to act in a way that is carefully targeted at problem gamblers and those at risk, not the overwhelming majority of the 22.5 million Brits who enjoy having a bet each month."
Have you enjoyed this article? Then share it with your friends.
Share on Pinterest