The established gambling operator PointsBet and its employees participated in Problem Gambling Awareness Month, a national campaign in March meant to increase awareness of problem gambling and offer prevention, treatment, and recovery services. PointsBet hosted educational sessions for all its customer-facing departments, with this year's theme being centered around Awareness + Action.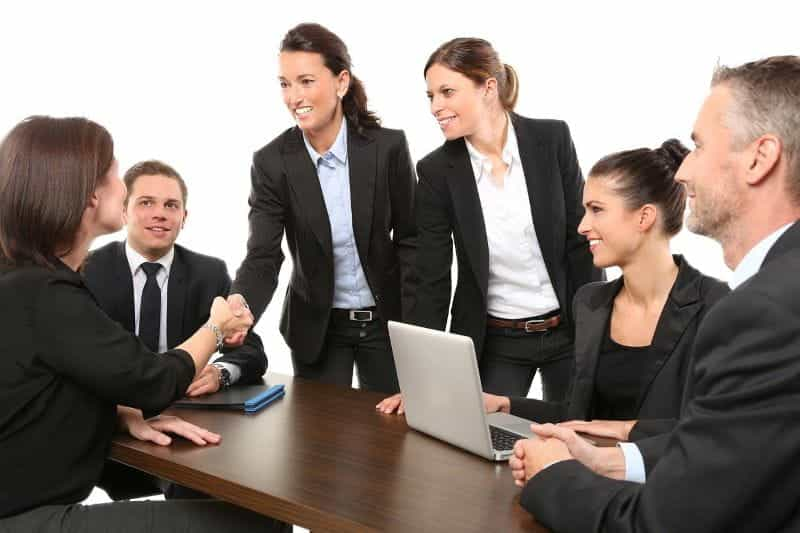 Trainings Were Designed to Empower Stuff with Clear Strategies
Prominent gambling operator PointsBet has said that its employees have participated in the latest Problem Gambling Awareness Month, a national campaign in March created with the goal of increasing awareness of problem gambling and offering prevention, treatment, and recovery services. It is the third year in a row PointsBet chooses to take an active part in this initiative.
The theme of this year's Problem Gambling Awareness Month was Awareness + Action, which led to PointsBet hosting educational sessions for all its customer-facing departments. The goal of these trains was to generate awareness of problem gambling and empower PointsBet staff with clear methods and strategies on how to identify and address instances of problem gambling.
The training sessions were conducted in consultation with department heads to ensure staff would gain a clear understanding of how their roles put them in a singular position to recognize early signs of problem gambling through using a path of escalation regarding observed problem gambling red flags.
Employee Trainings Were Part of Ongoing Responsible Gambling Education Plan
On the occasion of Problem Gambling Awareness Month, Johnny Aitken, PointsBet USA Chief Executive Officer, made clear how educating PointsBet staff on responsible and problem gambling is about much more than simply meeting regulatory demands:
"Responsible and problem gambling education for our staff is far more than just fulfilling a regulatory requirement."– Johnny Aitken, Chief Executive Officer, PointsBet USA
Aitken clarified that both PointsBet's participation in Problem Gambling Awareness Month and the training sessions are about engendering dialogue surrounding the issue and equipping its team with the necessary resources to help make a difference:
"It is about sparking genuine dialogue and empowering our teams to discuss responsible gambling with our customers. We are proud to participate in Problem Gambling Awareness Month for the third consecutive year and look forward to our continued support of this important initiative in the years to come."
PointsBet's responsible gambling training sessions come as part of a continued responsible gambling education plan, which consists of an introductory level training for all new hires as part of the onboarding process, lived experience training, and responsible gambling presentations delivered during company-wide town hall meetings.
Parx Casino and BetParx Joined AGA's Awareness Campaign
Perhaps the most well-known problem gambling awareness campaign is the American Gaming Association's 'Have a Game Plan. Bet Responsibly.' initiative, which the parent company of Parx Casino and BetParx, Greenwood Racing, joined earlier this month in April 2022.
The Parx brand will now be handling the promotion of responsible gaming consumer education at all its sportsbooks, which will be executed mainly through its BetParx app and on its digital channels.
The 'Have a Game Plan. Bet Responsibly.' is centered around four key principles of responsible sports betting: setting a budget and keeping to it, ensuring gambling is social, knowing the odds, and only wagering with trustworthy and licensed operators.
Chief marketing officer of the Parx brand, Marc Openheimer, said responsible gaming is absolutely central to Greenwood Racing's core values:
"Responsible gaming is an integral part of Greenwood Racing's sports betting strategy. We're excited to extend our long-standing commitment to responsible gaming consumer education through this partnership with the AGA."– Marc Oppenheimer, Chief Marketing Officer, Parx Casino and BetParx
Vice president over at the American Gaming Association (AGA), Casey Clark, expects the support of Parx Casino and BetParx to be a huge boon to its awareness campaign:
"The AGA is thrilled to welcome Parx Casino and BetParx as Have A Game Plan campaign partners. The expansion of legal sports betting options—to 130 million Americans today—reinforces the importance of bringing together as many voices as possible to educate consumers on responsible wagering."
USFL Also joined AGA's Campaign in March 2022
Also joining the AGA's awareness campaign in recent months was the United States Football League (USFL), hopping aboard as recently as March 2022, agreeing to promote responsible sports wagering via its broadcast, cable, streaming and social media platforms.
Set to have its inaugural game in April 2022, the vice president of business operations at the United States Football League (USFL), Edward Hartman, claimed the league was devoted to educating its newly established fanbase:
"We're proud to partner with the AGA to help drive the important message to bet responsibly. As sports wagering expands nationwide, the USFL is committed to help educate our fans so they can better enjoy the experience."
The American Gaming Association's campaign currently enjoys public support from the likes of Barstool Sportsbook, BetMGM, DraftKings, Delaware North, Entain, FanDuel, MGM Resorts International, MSG Networks, Nascar, the National Hockey League, Penn National Gaming, golf's PGA Tour, Rush Street Interactive, and the Ultimate Fighting Championship.
Have you enjoyed this article? Then share it with your friends.
Share on Pinterest