Wagering on online sports betting in the US state of Oregon sank by 7.5% during the month of March, with players wagering a total of $36.2 million on the vertical. Gross gaming revenue for online sports betting reached a total of $3.6 million, declining by 8.5% month-on-month. DraftKings lead the way in terms of wagers.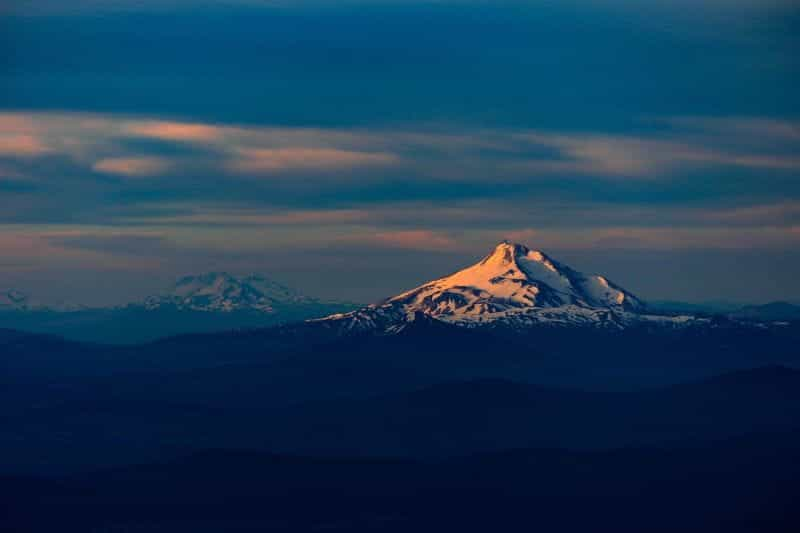 DraftKings Saw the Most Amount Wagered During March 2022 in Oregon
The latest figures show that sports bettors in the US Pacific Northwestern state of Oregon wagered $36.2 million on online sports betting games during the month of March 2022, representing a 7.5% decline when compared to the previous month.
Meanwhile, gross gaming revenue (GGR) for online sports betting reached a total of $3.6 million, declining by 8.5% when compared to February 2022.
The world-renowned operator DraftKings, which currently holds a state-wide partnership with the Oregon Lottery, was the operator which saw the highest amount wagered during the month, at $36.1 million. This was nevertheless 7.6% less than in February 2022.
DraftKings has actually gotten to the point where it has phased out the Oregon Lottery's Scoreboard online sportsbook, but the state sportsbook was still taking on some bets before the full change was finalized. It therefore saw $24,836 wagered, which was notably less than the previous month, wherein the sportsbook generated $273,328, as the migration to DraftKing continues.
Basketball Was Most Popular Sport Wagered on in Oregon During the Month
As previously mentioned, DraftKings brought in the most wagers of all active operators in the state of Oregon during the month of March 2022. Naturally, it also generated the most gross gaming revenue (GGR), bringing in $3.6 million, which was in fact up by 8.1% when compared to February 2022.
The Oregon Lottery's Scoreboard accounted for the remaining $5,295 in gross gaming revenue, a figure which was $13,480 more than in February.
Breaking down the results further by sport, basketball ended up being the most popular sport to wager on in the Beaver State, also through DraftKings, totaling $23.1 million in wagers. In second place came ice hockey, coming in at $3.7 million, followed closely in third place with soccer, rounding out at $3.2 million.
Unsurprisingly, basketball also ended up being the sport that brought in the most gross gaming revenue (GGR), again via DraftKings, during March 2022. This amount came in at $2.2 million. The second highest amount of gross gaming revenue was generated by "other sports", totaling $458,835, while ice hockey racked up $407,681 in GGR.
DraftKings Plans to Launch Sports Betting in Washington Soon
Directly next door to the state of Oregon is Washington state, where DraftKings revealed in January 2022 that it would be entering the state's burgeoning sports betting market through an exclusive market access deal thanks to a partnership with the state's Tulalip Tribes.
As a result of the deal, DraftKings will open two retail sportsbook locations at two Tulalip Tribes casinos in the state. Still under development, the sportsbook at the Tulalip Resort Casino is expected to feature a 5,000 square foot space with a 50 foot video wall, more than 24 kiosks, and eight ticket windows.
The Quil Ceda Creek Casino will feature the operator's second sportsbook, though this project is still very much in its early planning phase. Washington is the 19th state where DraftKings is active with its sportsbook product.
Michael Kibort Sr., who is the director of retail sportsbook over at DraftKings, expressed the operator's excitement at delivering sports betting to the Evergreen State:
"In collaboration with the Tulalip Tribes of Washington, we look forward to bringing the very best in real-money gaming experiences to a state with a passionate fanbase spanning major professional sports leagues."– Michael Kibort Sr., Director of Retail Sportsbook, DraftKings
The Tulalip Tribe will now be able to take its gaming offerings up a notch thanks to its newfound partnership with DraftKings, , according to the tribe's chairwoman Teri Gobin:
"We're ready to take our gaming experience to the next level. Like Tulalip, DraftKings is committed to excellence and, together, we're going to give sports fans a one-of-a-kind experience. We can't wait for our customers to share our journey as we build the newest addition to our entertainment destinations."
Operator Saw Both Growth and Losses During Q3 2021
Back in November 2021, DraftKings published its Q3 2021 revenue report, revealing steady year-on-year growth, despite simultaneously increasing losses as a result of ever-increasing expenses and less than ideal sporting results.
Overall revenue for the quarter increased by 60.2% to a total of $212.8 million – a noticeable year-on-year increase while actually still being down from the $297.6 million recorded in Q2. The operator blamed this performance on "atypical hold rates" which occurred during the first month of NFL fixtures.
DraftKings' chief executive Jason Robbins still touted the quarter's strong performance for the operator, also highlighting the fact that it succeeded in moving away from Kambi's sportsbook technology to its own in-house brand:
"DraftKings had a strong third quarter that highlights our team's unique ability to drive engagement with our core customers while simultaneously launching new states and verticals and completing the complex migration to our own in-house technology ahead of schedule. Since migrating, we have rapidly added innovative features and functionality to our top-ranked mobile sports betting app."– Jason Robbins, Chief Executive, DraftKings
Have you enjoyed this article? Then share it with your friends.
Share on Pinterest