Parimatch have ended their partnership with the Russian eSports team, Team Spirit, due to Russia's ongoing aggression in Ukraine. The termination of the partnership was the next step in the company's total withdrawal from the Russian market. The brand was founded in Ukraine in 1994 and the main development center of Parimatch Tech is based in Kyiv. While Team Spirit announced on March 24th their relocation to Belgrade, this has not stopped Parimatch from withdrawing support.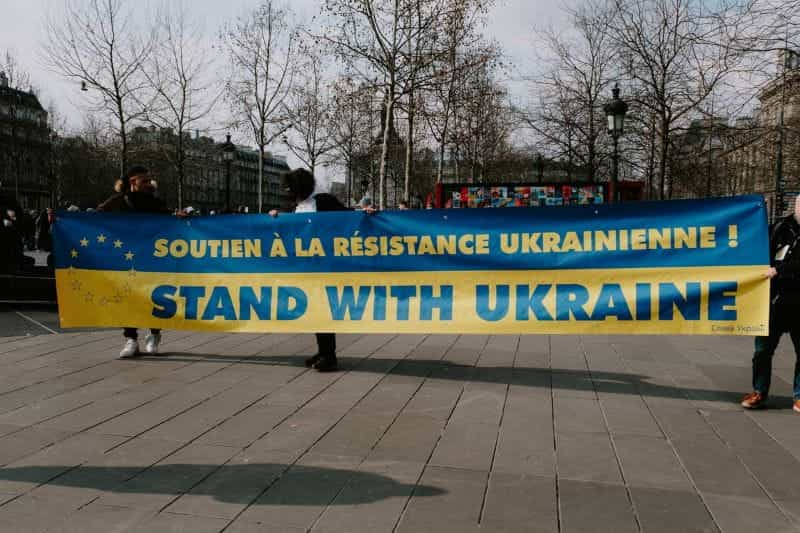 Renewed Contract Terminated
Parimatch had been sponsoring Team Spirit since 2019. The partnership had been successful, and Team Spirit had been placed 1st at The International in 2021. They had bagged the prize money of over $18,000,000 and the prestigious title. In January it had been announced that a renewed contract had been signed that would continue the relationship through to 2024 with the team's jerseys featuring the Parimatch logo. Over 4 million bets had been placed on Team Spirt using the Parimatch platform. There was also special content, merchandise, and giveaways created for esports fans.
On 28th March the following announcement was made by Parimatch.
"We have no mutual claims because all agreement terms were fulfilled throughout the partnership. But, given the difficulties of operating during the war, we consider this solution the only one possible"– Stepan Shulga Here, Head of Esports, Parimatch Tech, Parimatch
What does this mean for Team Spirit
Team Spirt has halted any plans to expand its infrastructure in Russia. It is relocating both its office and teams to the Serbian capital Belgrade. It has started to move employees due to the war in Ukraine. A statement published on Twitter reads:
"The accessibility of esports has always been its unique feature. Wherever you live, whatever you do, whatever you believe in, the doors to esports have always been open to you. However, everything is changing, and one of these changes is the current situation between Russia and Ukraine where many of our players and employees come from. Given the circumstances, both practical and ethical, the decision to relocate seems like the only right one."
Team Spirit's lineup features five Russian players. Several tournaments like ESL and Blast have prohibited Russian-based teams from competing under their official identities at their tournaments due to the ongoing situation in Ukraine.
Esports and Betting Companies
Parimatch has made no secret of the fact that it regards esports as a promising growth area for betting companies. Understanding the interests of esports fans has led the company to develop content and mobile apps specifically for this market area. They also held promotions and produced merchandise and prizes for esports followers.
Before the war in Ukraine, Parimatch was building partnerships with well-known esports organizations and players. It supported amateur tournaments. It has organized its own professional leagues and created content for the esports community on social media platforms. Developing esports had been a priority for Parimatch Tech. It had been focused on promoting the brand globally while providing the tech and marketing solutions for the betting and entertainment industries.
The company has now paused all of its esports development plans and the company is focusing its resources on supporting Ukraine.
Parimatch Support for Ukraine
Parimatch Tech has doubled the amount of financial assistance to Ukraine from UAH 30 million to UAH 60 million — this is approximately $2 million. The company has already spent the first UAH 42 million: UAH 39 million on ammunition and UAH 3 million on medicines, clothing, foodstuffs, and logistics.
Parimatch says that as the number of people in need grows every day, they will focus their efforts on humanitarian aid as well. They are assisting with evacuations from hotspots in the country. UAH 18 million will also be split between this humanitarian assistance and the needs of the country's defenders: binoculars, body armor, drones, helmets, military spec, thermal imagers, and night vision devices.
Parimatch withdrew franchise deal earlier in the month
On 1st March Parimatch reported that The Supervisory Board of Parimatch Tech stated that the company was withdrawing the franchise due to the military aggression of the Russian Federation in Ukraine. Local ambassadors in Russia have been banned from wearing or using any Parimatch branding. No use can be made to any Parimatch marketing materials in Russia including referring to any of the global ambassadors. Betring LLC, a Russian company, are no longer allowed to officiate over the Parimatch trade mark which had been transferred to them in 2016. Documents terminating the contract have been sent to them. The company is reviewing all local sponsorship contracts.
Parimatch cited its pride in its Ukrainian roots and love for its native country as the motivating factor behind its actions.
Who are Parimatch?
The company was set up in Ukraine as a retail bookmaker. It became a successful digital sports and entertainment betting platform. It partnered with a growing number of organizations across Europe, Asia, and Oceania that used its tailored technology solutions and brand to facilitate business in these regions.
Its roster of champions includes the Mixed Martial Arts fighters Petr Yan and the Shevchenko sisters. It has partnerships agreements with Juventus, Leicester City, and Brighton to name but a few. It is championing the move towards responsible gambling. The absolute world heavyweight boxing champion and Olympic gold medal winner Oleksandr Usyk was Parimatch's first-ever Responsible Gambling Project Ambassador.
Have you enjoyed this article? Then share it with your friends.
Share on Pinterest